Medieval belt of Otto von Orlamunde is one the most favorite accessories among reenactors. It goes perfect together as with brigandine, so with doublet.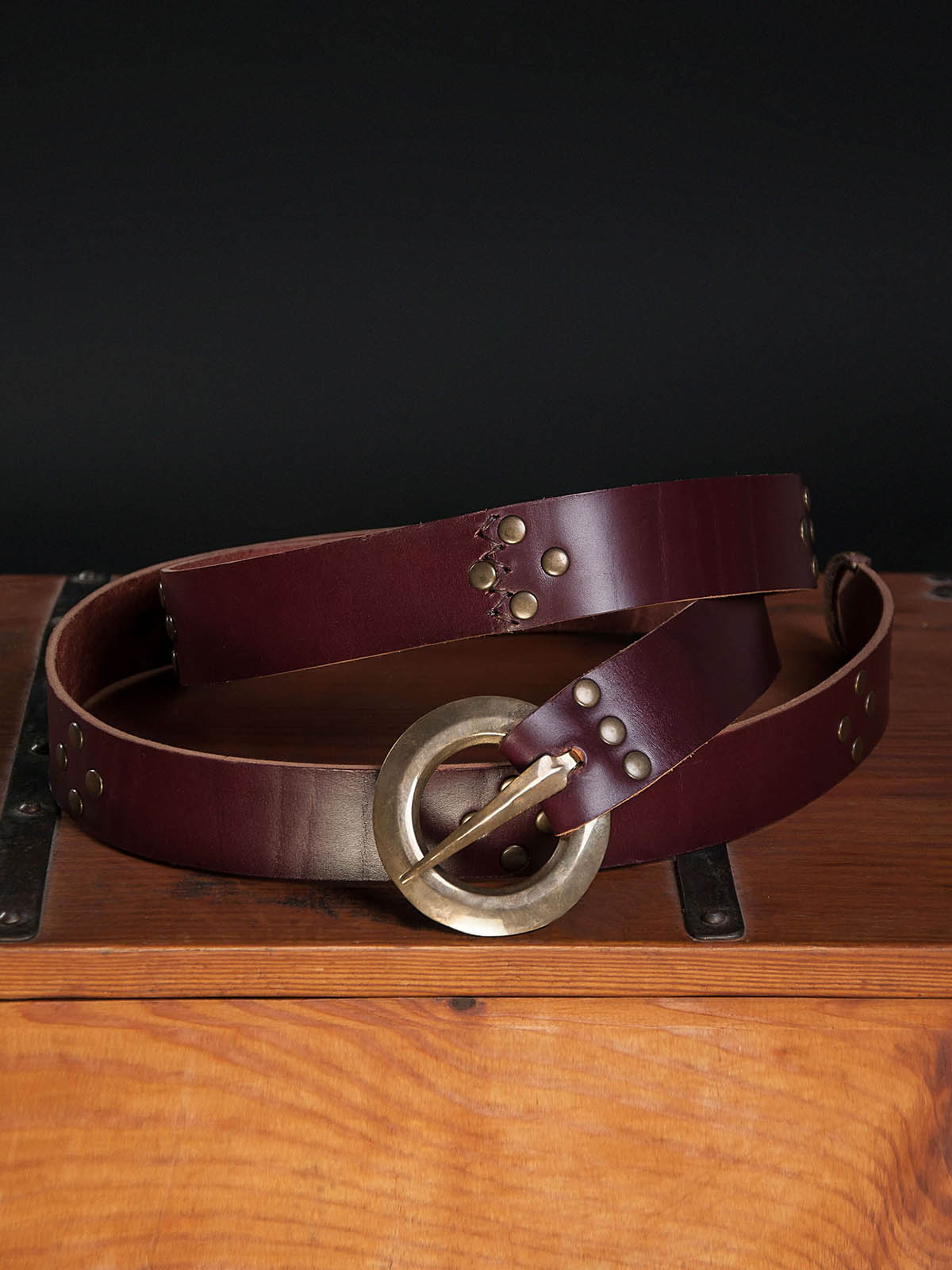 We made this belt of natural leather of wine-red color. However, you may choose the wished color in options. Large round buckle with sharp and pointed tongue is casted of bronze. Other end of belt is decorated with bronze strapend of the same style.
Medieval belt of the XIV-XV century is decorated with brass rivets, but if you wish this accessory to be just the same as famous count had, then we offer you to decorate it with tiny floral belt mounts.