About Do It Yourself (DIY) Ready sets for self making
Ready to try new and unknown?
Ready to feel like a real person of the Middle Ages?
Ready for an adventure?
We got an amazing quest for you - a brigandine/gambeson/lamellar armour with your own hands!
The action plan is follows:
Choose a model from those presented on steel-mastery.com
Send us a letter with your sizes and wishes: color and material of the cover, number of padding layers, metal type and thickness, type and metal of rivets, leather belts color, metal and type of buckles, shape of hem ... all the details!
We send you the coolest thing to do – brigandine/gambeson/lamellar armour making set and step-by-step instruction!
All you need: free time, two hands and maybe a hammer! Feel yourself a brutal medieval gunsmith, make a medieval item by your hands and do not get bored.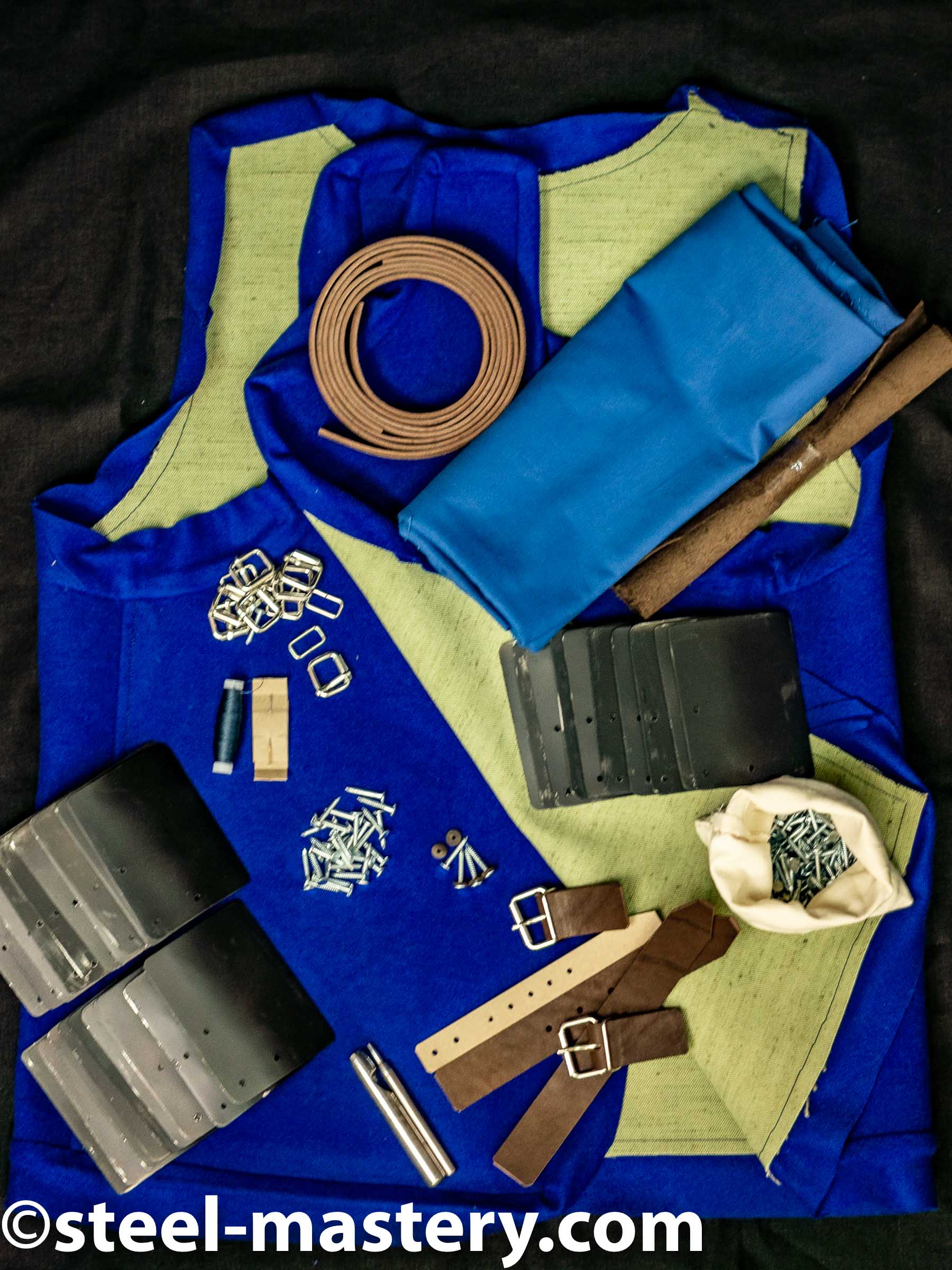 Do It Yourself Middle Ages brigandine with fastenings from the front
Do It Yourself Midd...
Do It Yourself Medieval style jacket
Do It Yourself Medi...