Riguardo Armatura intera
Suit of armor is a garment set used by Medieval warriors to protect themselves in battles. It appeared in the 14th century all over the Europe, reached its peak of usage and popularity during the 15th — 16th centuries and was going out of use starting from 17th century. Before the development of suits of armor, troops were using the chainmail-brigand sets for maximizing the body protection. However, the development of metallurgy and constantly progressing craftsmanship improvement resulted in the creation of the suit of armor. The production of medieval full knight armor was the pinnacle of blacksmithing that required considerable skills, effort and cost, therefore a medieval armored suits were actually not only combat suits but status goods as well.
Types of full suits of armor
A great variety of armour suits types were created throughout the history of Medieval warriors' garments development. Yet some of them were more popular and famous then the others:
Churburg style armor was a kind of transitional stage from chainmail to Milanese armour. This brigandine based set did not yet cover the entire body of a fighter, but was close to that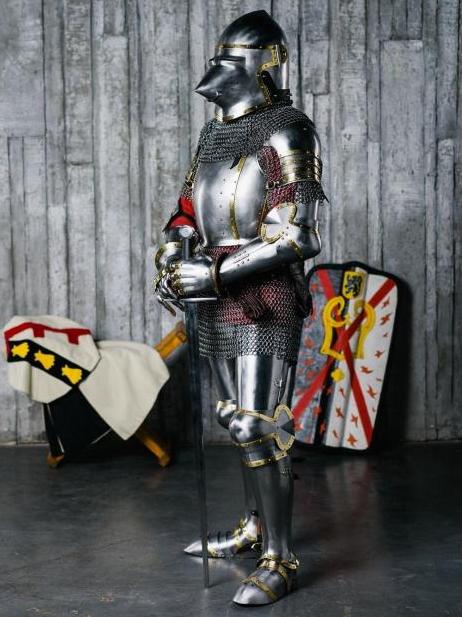 Knight's full suit of armor was really popular at the end of the 14th century throughout Europe when metal plates began to replace brigandines. This is the elder brother of brilliant tournament armor, not so artsy, but extremely reliable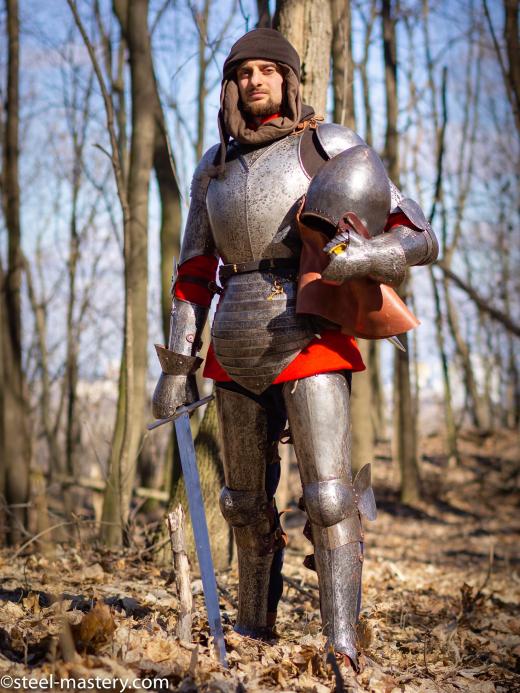 Milanese full suit of armor were popular during 15th century and you can recognize it by its functional smooth and sleek outlines even at corrugations. Moreover, its really large pauldrons protected the armpits better than any other armor did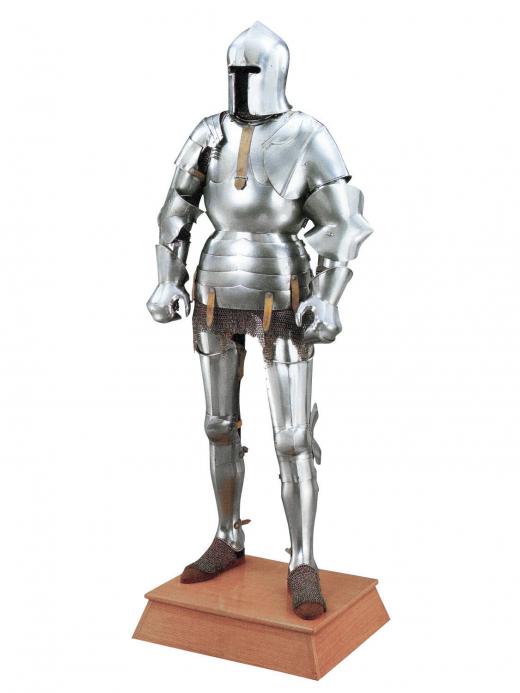 Gothic full suit of armor was a typical representant of the chic and brutal 15th century armor school. Usually, it consisted of the sallet helmet and armpits protection with separate plates, mainly discs. One of the main features of German gothic full armor was lots of corrugation which made armor plates more rigid but elastic at the same time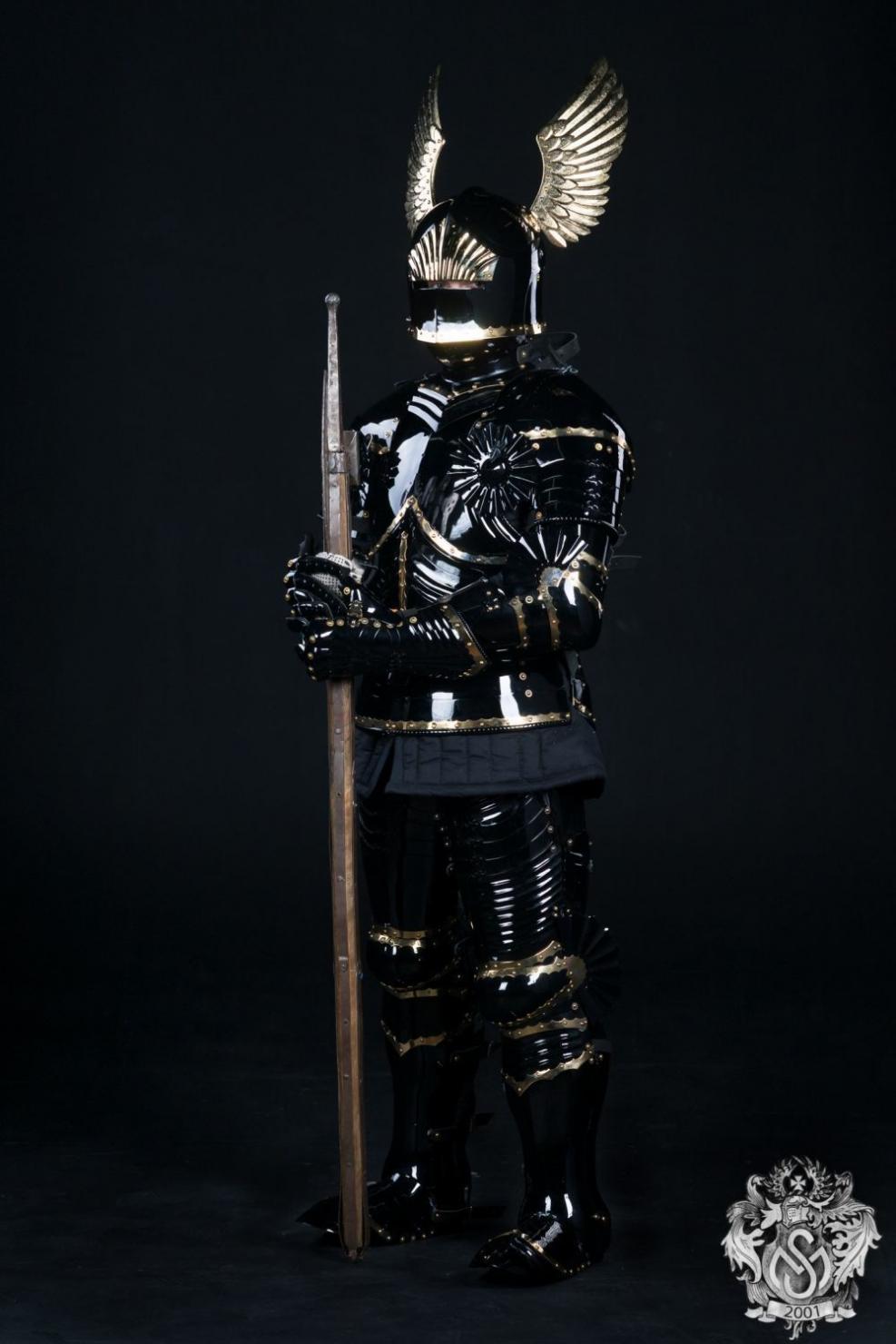 Maximilian armour was a kind of knight fashion of 16th century battle suits. Its rich decoration with fluting deflected enemy's weapon and increased armor strength. It was a combination of the Italian rounded and the German fluted styles. You can see this corrugation at Maximilian`s lite and dandy version — Landsknecht three-quarter armor
Greenwich armor appeared due to the ambitions of Henry VIII and Royal Almain Armoury he founded. This Incredibly beautiful decorated tournament armor suits imitated fashion clothing and were based on Milanese and Maximilian armoury schools. Then and now it is not only an armor, but also a work of art. Clearly, if you are wearing one of these — you are not a common person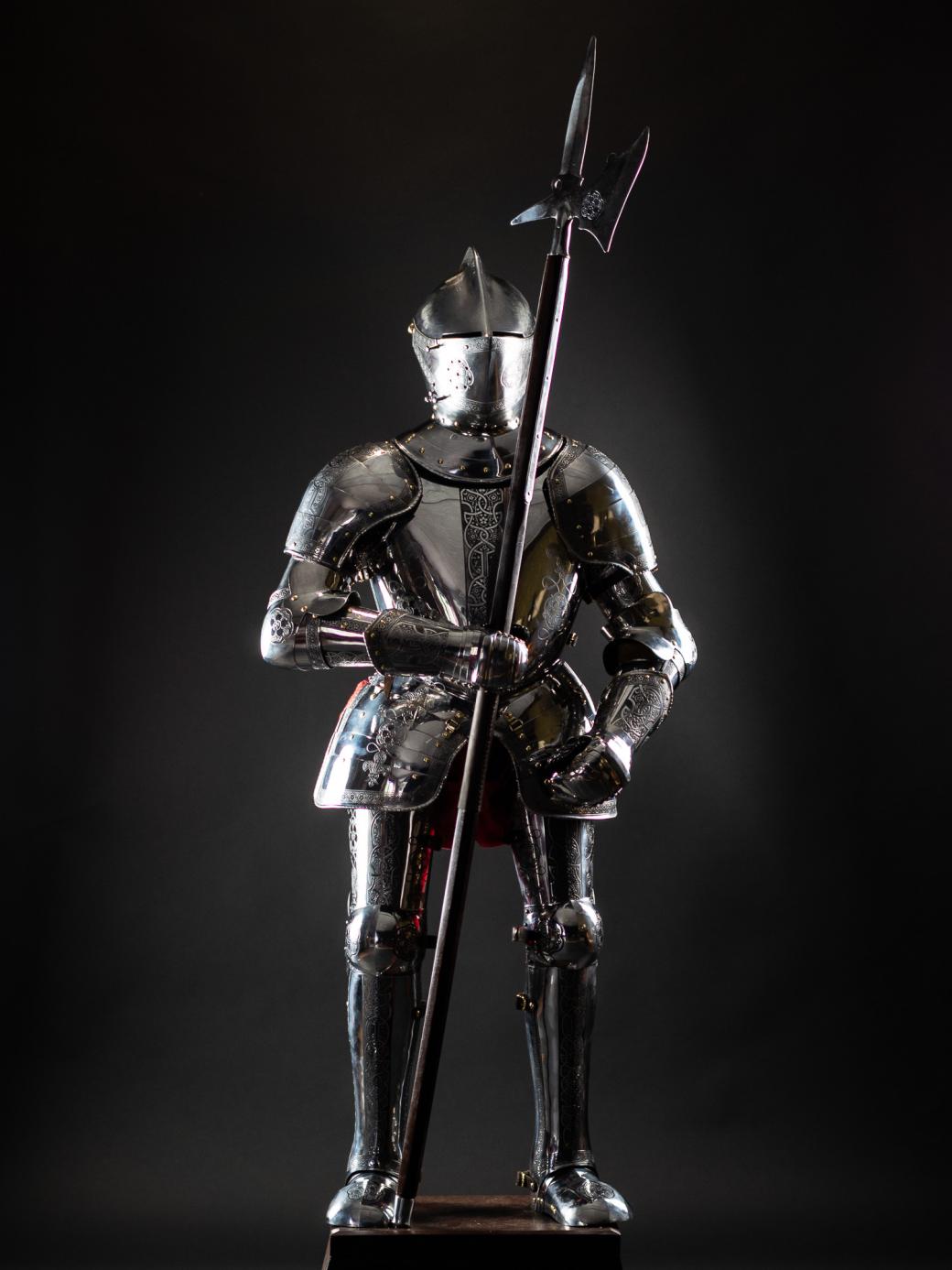 Japanese armor was samurai version of full combat armor suit. It was fundamentally different from European one consisting of many small iron, leather plates or their combination connected to each other by cords and rivets. It was substantially more lightweight than west armors as samurai had to be able not only to fight and ride a horse, but also do archery
Suits of armor parts
Suit of armor was a complex of armor parts combined to provide a superior warrior's protection. From head to foot, it consists of:
Head armor — helmet, bevor or gorget
Arms armor — shoulder and elbow armor, gauntlets/gloves, bracers
Body armor — breastplate, metal skirt/tassets
Legs armor — cuisses, poleyns/knee caps, greaves and sabatons
Let us also remind you about such important elements as gambesons and other underarmor. Using this entire metallic splendor will be much more comfortable with them. If you do not have one, Steel Mastery is happy and ready to provide you a wide range of comfortable, high-quality gambesons that your new suit of armor fits perfectly on.
In addition, in case you already own a full suit armor, but would like to replace some outworn or damaged elements, we will gladly help you to replenish your suit to its best. Visit our head armor, arm armor, hand armor, body armor, leg armor and foot armor pages to find the elements you want or contact us directly via email [email protected]
Why full suits of armor by Steel Mastery?
When you buy armor suit from Steel Mastery, you get such cool benefits as:
Great variety of hand-crafted medieval suits of armor, made by highest standards from brutal IMCF/HMB to noble HEMA, suits from games and movies armors embodiment to gorgeous replicas of real royal suits of armour
Ability to own your personal custom real armor suit, made by our blacksmiths according to your individual parameters. You can order an armour suit of any style and country, made of steel or titanium of any thickness, a wide range of final treatment and polishing variants, decorations with etching, brass strips or painting
Excellent quality, maximum protection, distinguished mobility and convenience
Not just suits of armour, but precious legacy, your descendants will be able to own
Work of highly qualified blacksmiths, who choose traditional armoury as their passion in life and vocation
If you have any questions, please contact us via email [email protected] and we will be happy to provide any advice and assistance you need in choosing the type, materials, decorations etc. for your suit of armor.