52
countries we worked with
21696
customers around the world
Customers Map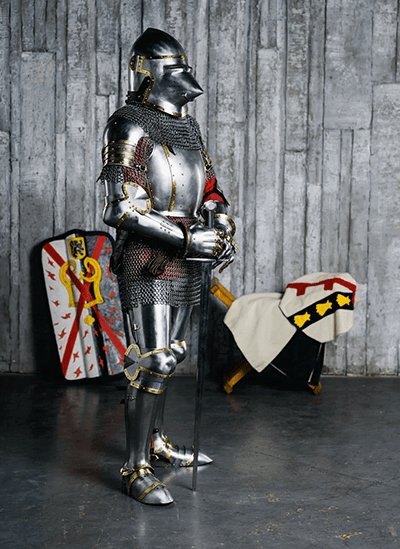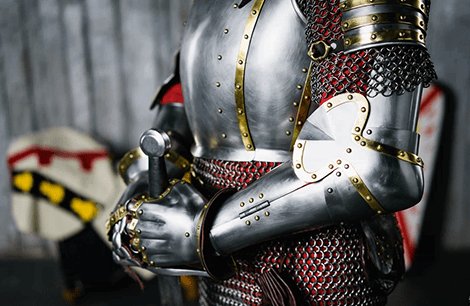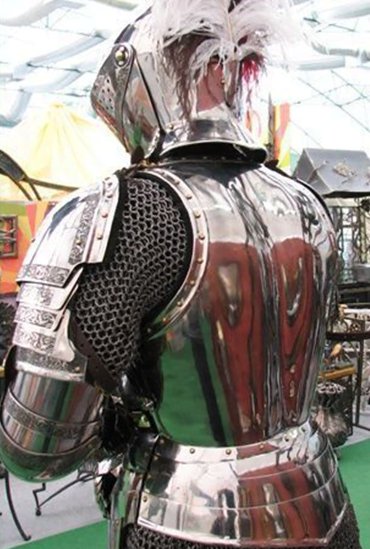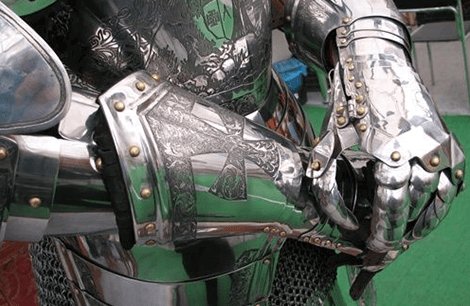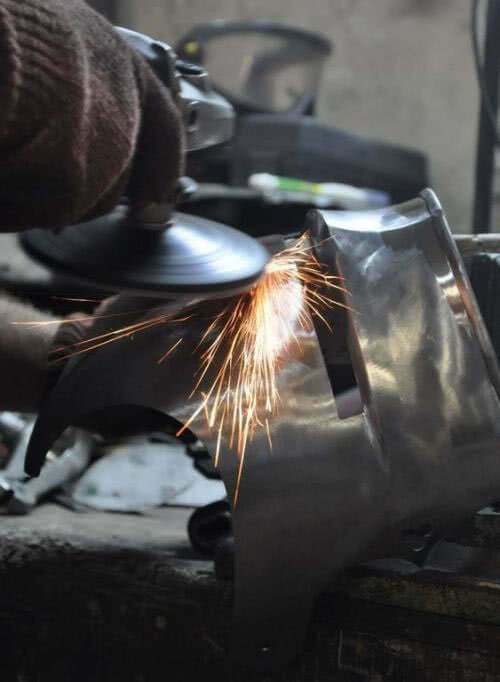 ABOUT
STEEL MASTERY
Manufacture was established in the 2001 by the group of people, who loves history and armour.
Our medieval shop has four workshops:
Dress-making establishment (where we sew medieval dresses and costumes);
Tailor shop (where we sew gambesons, aketons and other padded underarmour);
Forge shop (where we make full-plate armour, brigandines and chainmails);
Leather workshops (where we craft leather belts, bags, etc.);
Amazing corset with heraldic pattern! Corset includes elements of classic binding corset, decorative bodice and corset with shoulder girdle. Such model will be suitable for big-sized breast and middle-sized breast. Description of corset: from the front it is fixed with functional silk ribbon shoulders are regulated by ribbons all seams are strengthened with spiral bones (Wissner), which follow the silhouette of figure made of natural materials, so corset doesn't steam out non-allergic corset is hardly deformable Material of corset is Spanish brocade. Inner side is glued by natural iron-on cotton sheeting. Lining is linen. By your wish it is possible to make close connection of the front parts or with gap between them. Collar can be made as stand-up close-fitting collar or non-fitting banded one.

Medieval armory
Dear friend, welcome to Steel Mastery — medieval shop, where you can choose and buy armour for any taste! We are medieval armour maker since 2001. Our products are popular and demanded because of its high quality, durability and accordance to historical analogues.

Our medieval store offers you such custom-made goods:
steel and titanium full-plate armour;
brigandines; lamellar armour;
chainmail protection;
gambesons and padded jacks.
Medieval shops and markets
Among numerous medieval shops and markets, we have several important benefits:


more than 16 years' experience in armour making;
our crafters are members of medieval reenactment clubs, so they have first-hand knowledges, what a good, historically correct and reliable armour is; • hand-crafting of each piece of armour;
made-to-measure production, what means, that we use individual parameters and regards of each customer;
we use only 100% natural fabrics and high-quality materials.

Unlike many medieval times online stores, our reenactment shop is permanent exhibitor at the largest European markets in France (Pontoise, Orange, Compiegne, Dinan, Brignoles), Italy (Ferrara, Piacenza), Germany (Minden), Sweden (Gotland). So, customers may try, check the quality, choose and order our goods at place. We expand the assortment every year, add new models and offer the best products.
Medieval clothing store
We are as armor creator, so medieval clothing store. There are dozens of beautiful early medieval dresses, renaissance costumes, cloak and capes, fantasy style outfits that will be perfect for any medieval festival or reenactment event.

It's quite easy to buy medieval clothing online at Steel Mastery. Be sure, that your costume will fit you perfectly, as we make it according personal parameters of a client.

If you did not find a model you wish, please send pattern to us [email protected] and we will be happy to make it for you.
Larp shop - not only serious-minded reenactors will be satisfied!
You may also call us medieval cosplay shop, as we have great many products for fans of fantasy and LARP. There are different models of leather armour, such as dwarf bracers, elf spaulders, leather cuirasses and various accessories.
Medieval store near me
If you are wonder where to buy a suit of armour or medieval clothing, so we are in one click of you! Just choose the wished item and define options to create an armour of unique design.
We ship orders all over the world, so if you have postal address - be sure, that your order will be delivered!
Medieval times gift shop
Looking for a wonderful present for festive occasion? We are at your service!
In our online medieval shop you'll find beautiful samples of cast accessories (like a medieval brooches, bronze fibula or brass badges), handcrafted leather bags or homemade soap. Treat your closed ones with extraordinary gifts!
Newsletter subscription
Receive product news and updates in your inbox.