This perfect medieval brigandine of the XIV century is made of high-quality yellow wool. This model is pulled over. Leather belts with buckles are installed on the sides and shoulders. Bottom edge is decorated with festoons. You may choose various variants of decoration in options.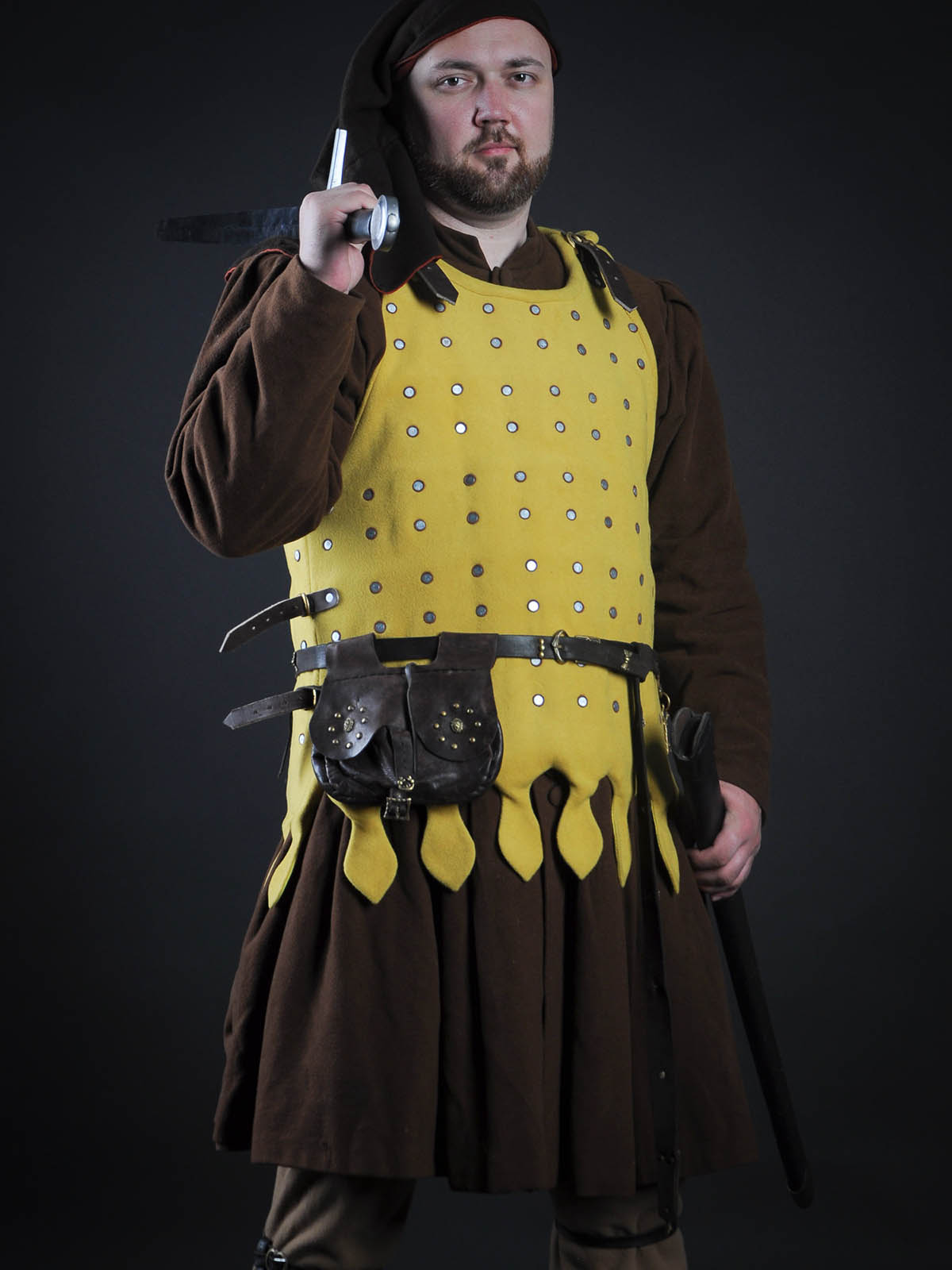 Such brigand armor was popular as among German knights, so all European warriors. As it was quite easy-to-make, had good protective properties and was very comfortable in wearing.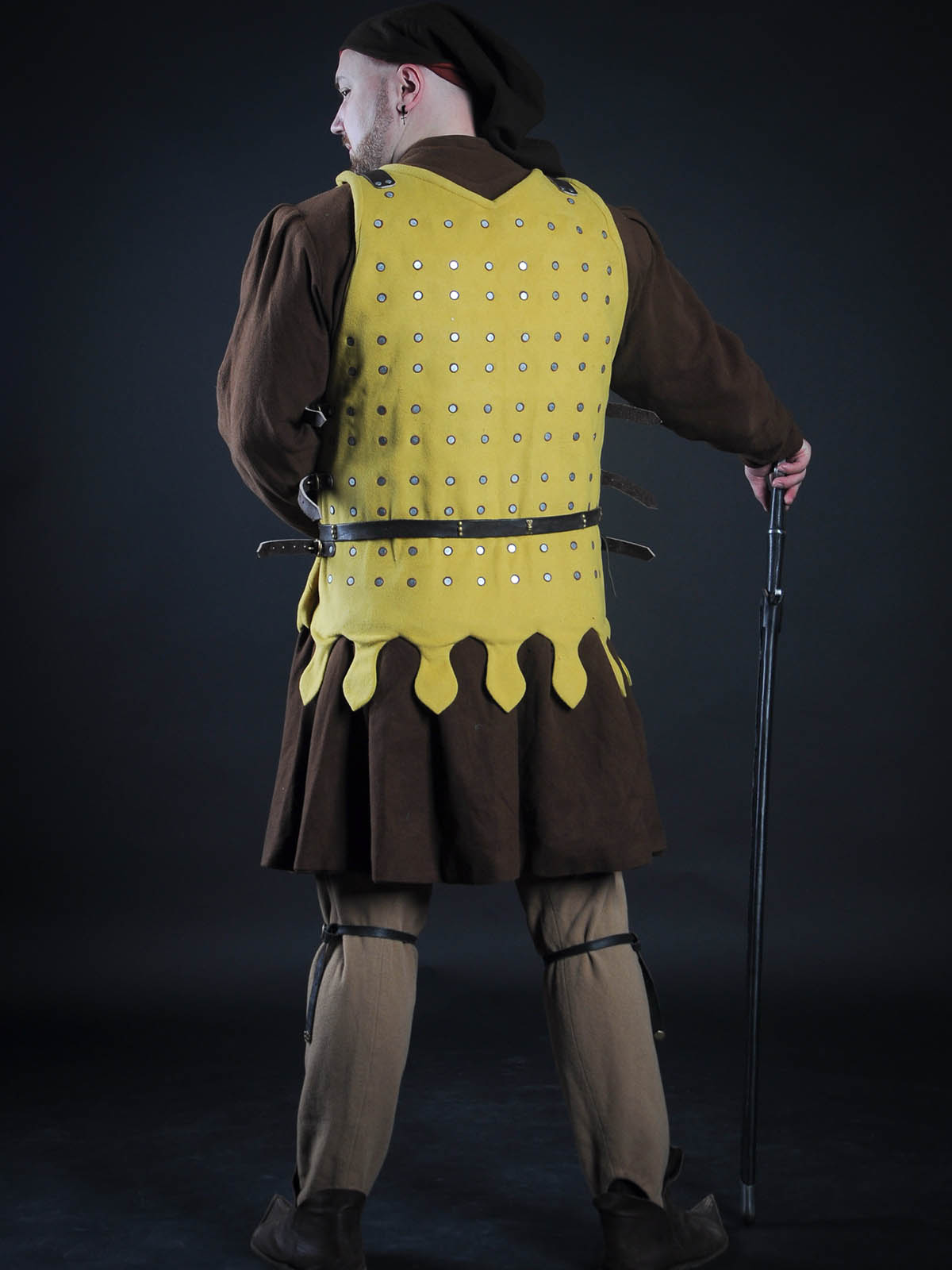 Please have a look at category "Brigandines". You can find other custom-made models for different historical periods there.