Our crafter use light, but hard material for such defense – plywood. Edges of shield and umbo in the center are made of cold-rolled steel. Bu your wish, we may trim shield with brass or leather.
Straps and belt will help you to hold shield reliably or fix it on your waist belt, if required.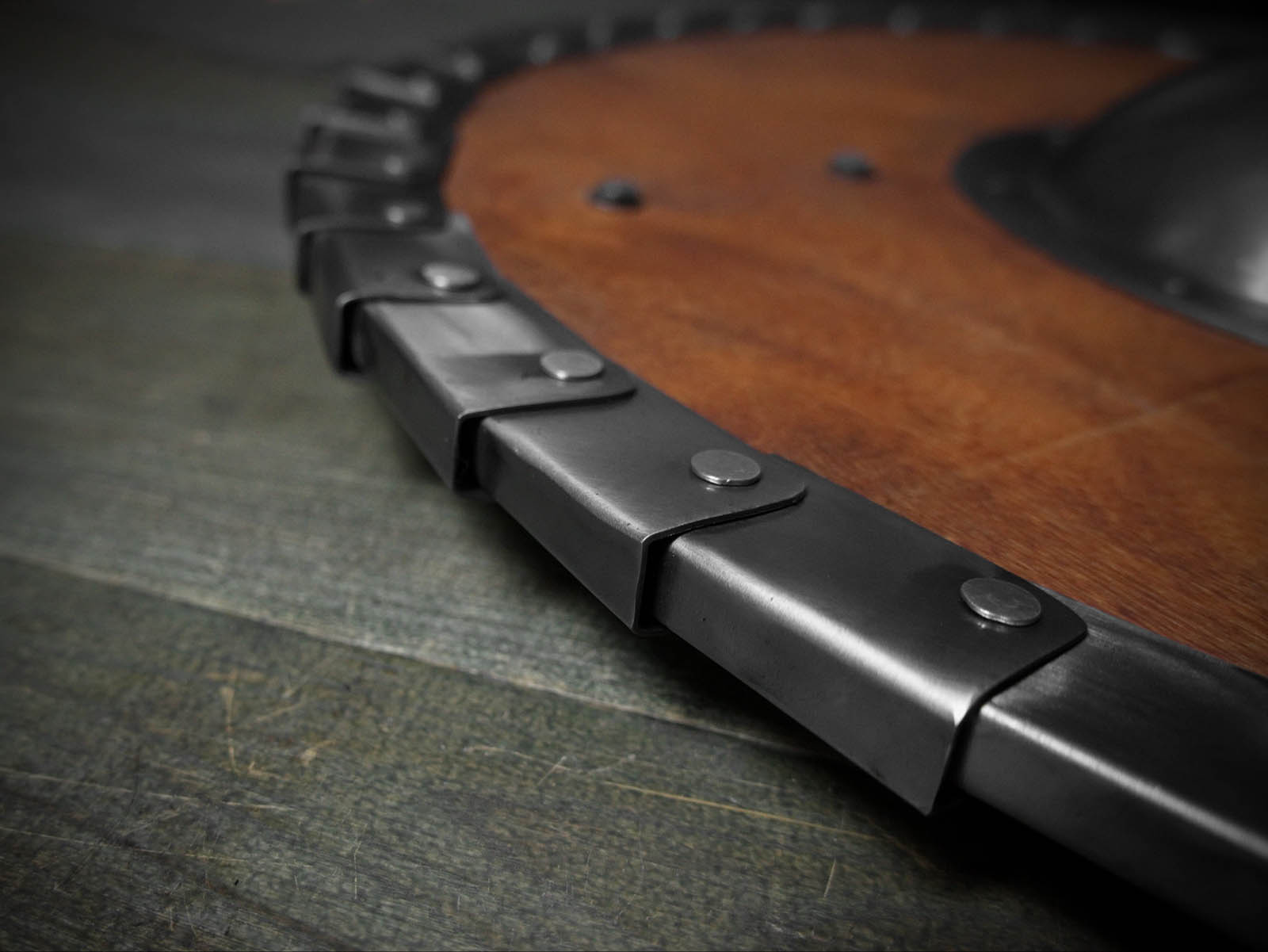 By your wish, round shield may be made of diameter from 50 to 80 cm.
In category "Shields", see more models of medieval shields – big, small, round or triangle, made of various materials and suitable for different historical periods.