We made this medieval tabard of cotton and sewn such popular armorial bearings as boat, cross, lions and tower. Fabric fastenings on the sides make wearing comfortable.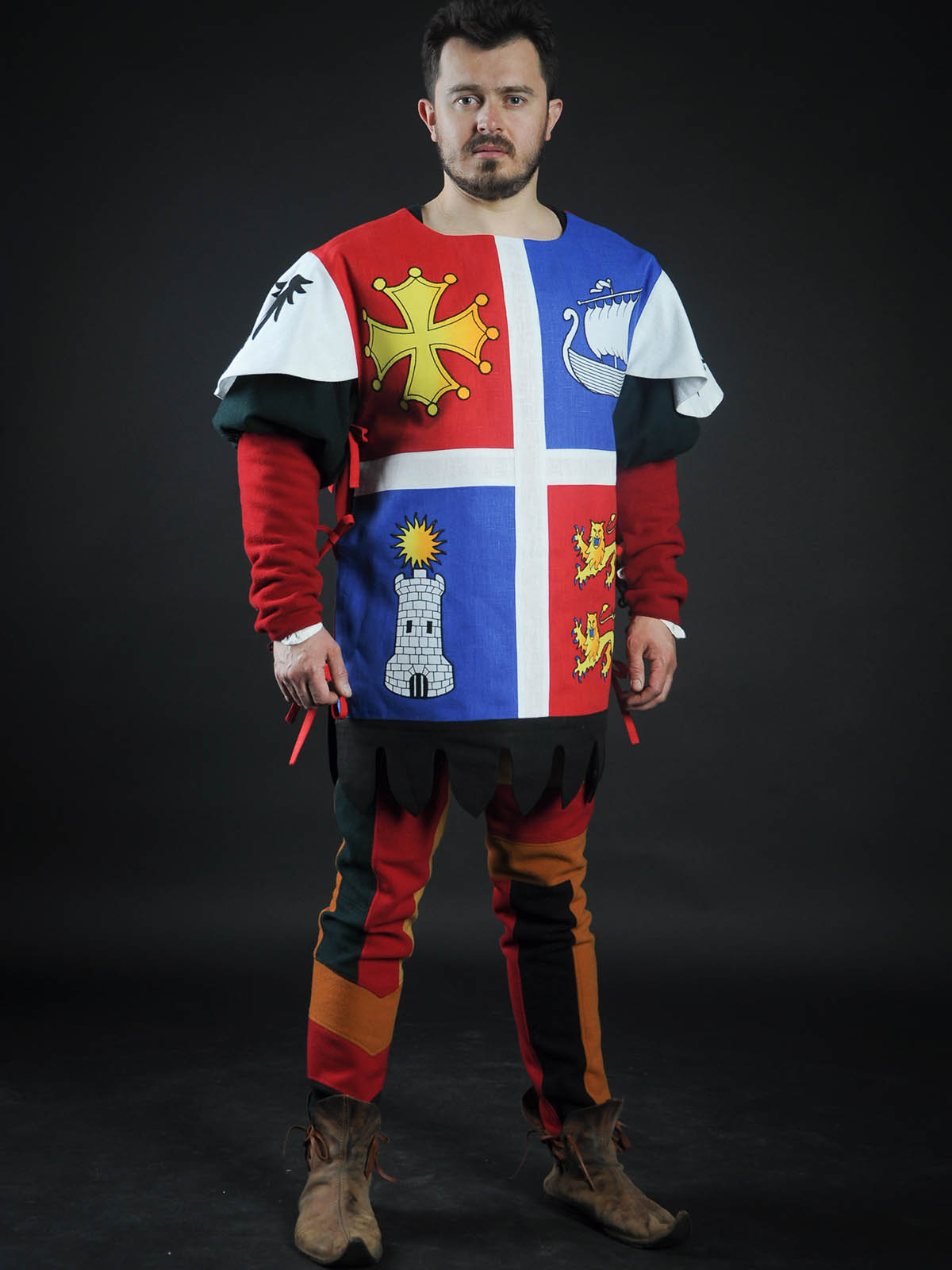 Such tabard is an example of what we can make for you and your team. You may choose different colors and heraldic symbols. Send your regards or patterns to [email protected] and we will create really unique custom tabard!
More models are available in category "Tabards".