This medieval shield is made of plywood and trimmed with brass strips and leather strings. Leather handles provide with good hold. Such shield will serve well as for SCA fighters, so for LARP warriors.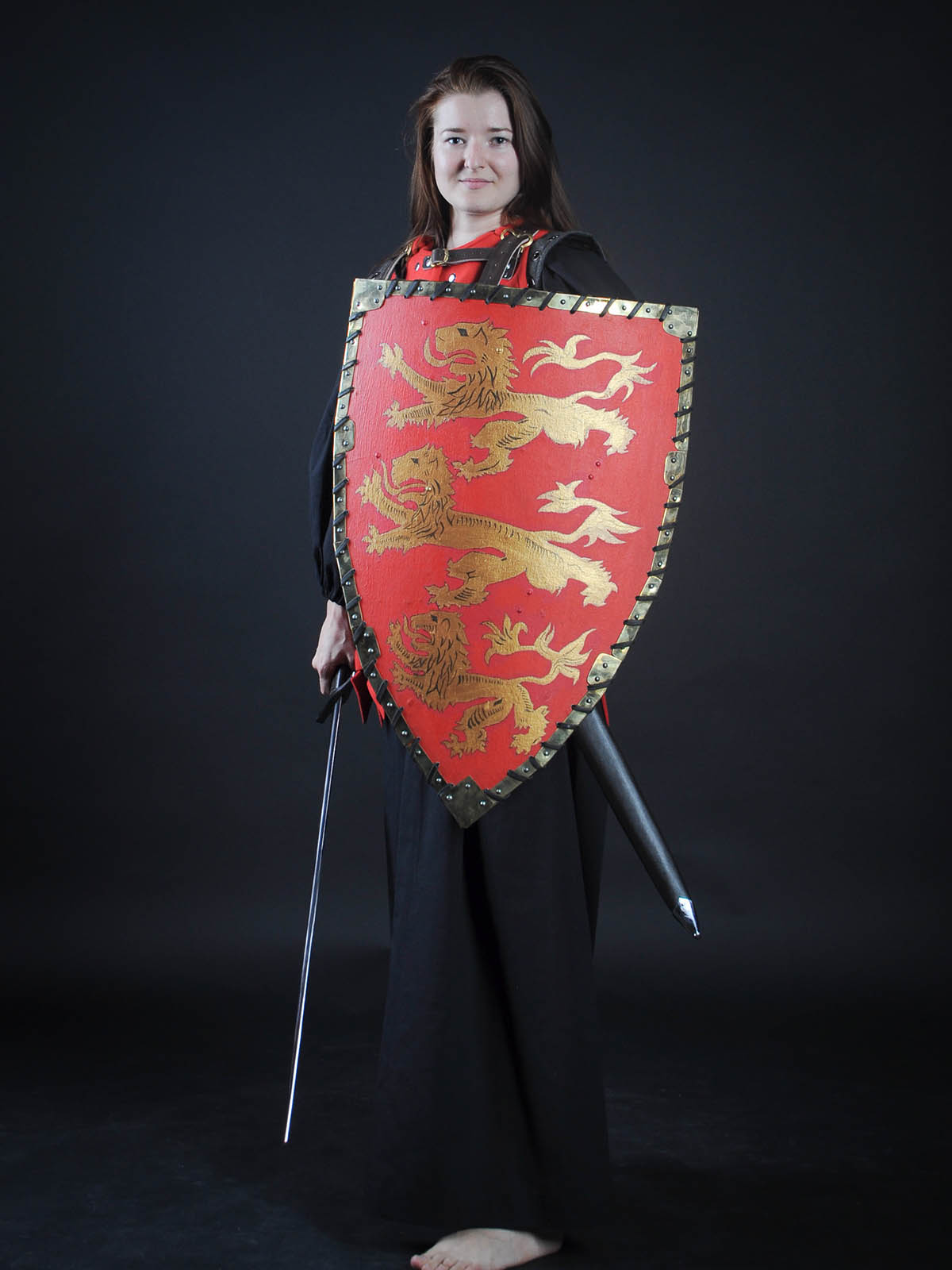 Painting is handmade. We can make any pattern you wish. From the inside, shield is covered with few layers of lacquer.
In options, you may choose another size of shield and types of decoration.
Check out category "Shields" to see more beautiful models that we can make for you.