Let's start from this amazing Middle Ages brigandine, made of azure velvet! A king would dare to wear such brigandine! There black leather belts with cast brass buckles for fastenings. Bottom edge is decorated with festoons, trimmed with golden cord.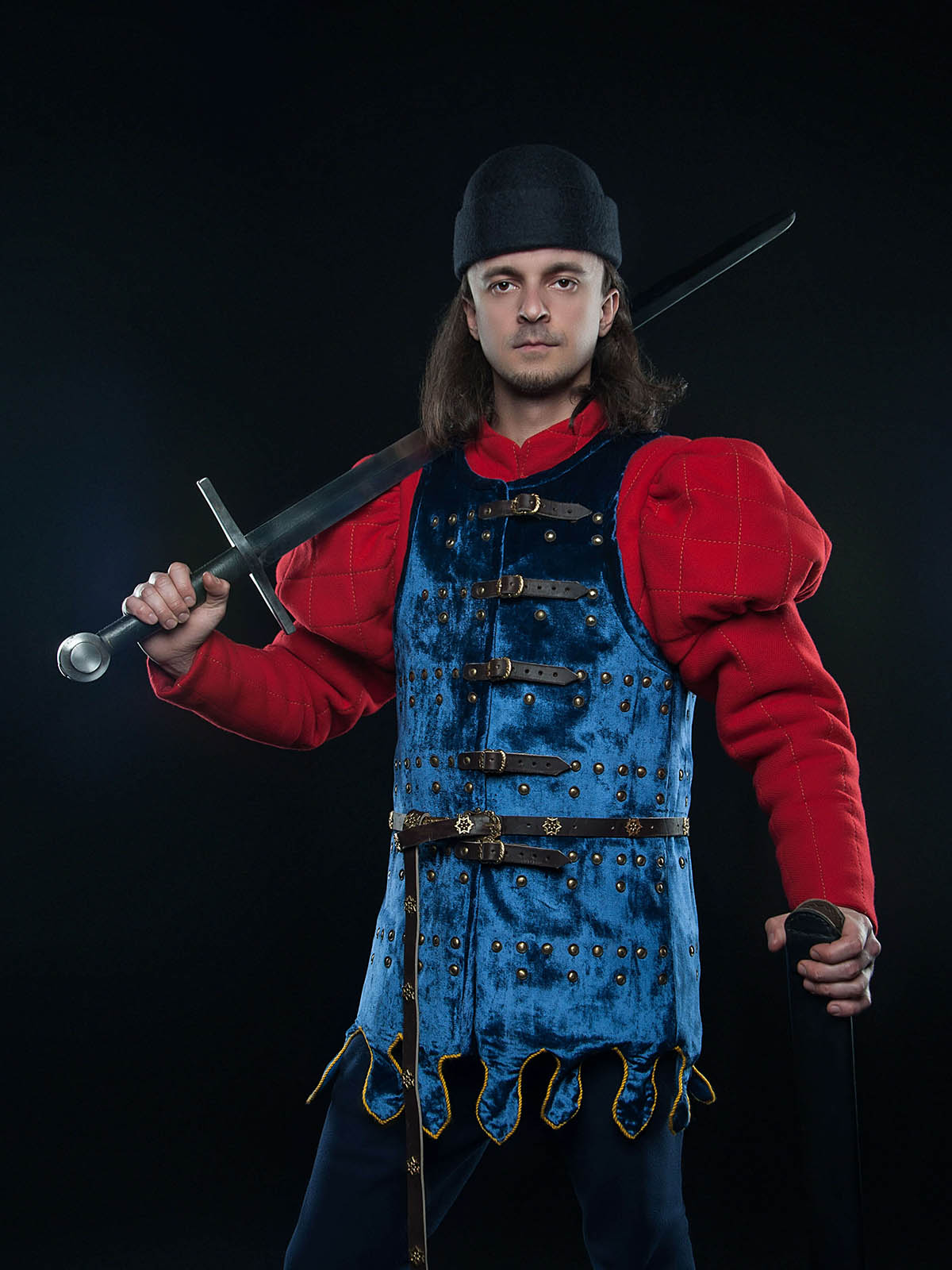 Double shot! Grass-green and dark-green woolen brigandines will not only protect you perfectly, but also make you notable on the battlefield.
Finally, blue medieval brigandines. One of them is made of deep dark-blue wool and supplied with whole-hammered spaulders. The second one is crafted of bright blue leather, with black leather belts and cast brass buckles.
You may create one-of-a-kind medieval body protection by choosing the options we offer (material, rivet, decoration).
There are more models of this unique medieval armor in category "Brigandines".