Metal gauntlets fully cover and protect your hands and wrists. Articulated segments does not restrict movements. Padded insets allow comfortable hold of weapon. Such armor is a real catch for those who take participation in combats and bohurts.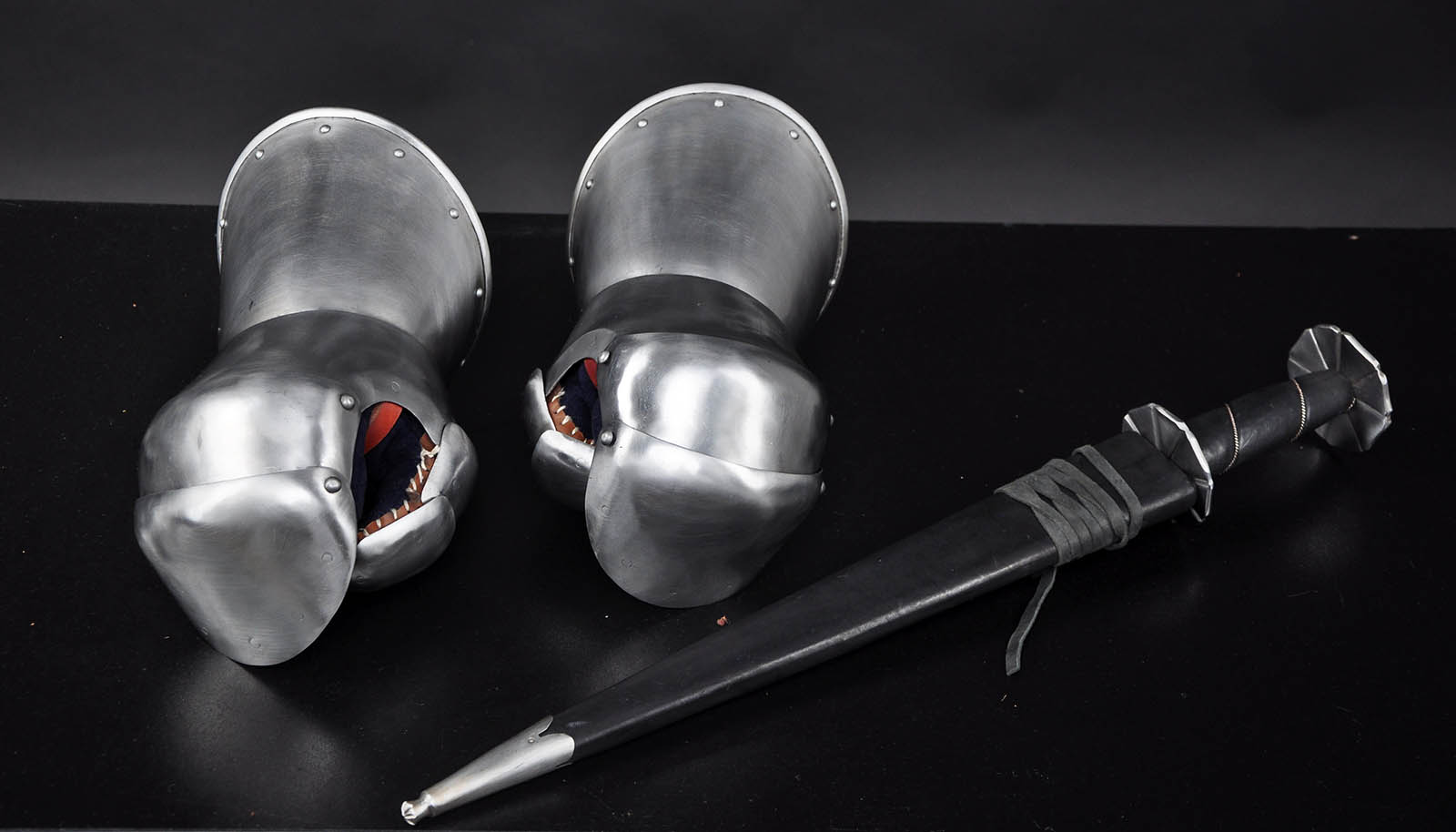 You may decorate your Milanese style gauntlets with figured brass rivets or etched brass strips.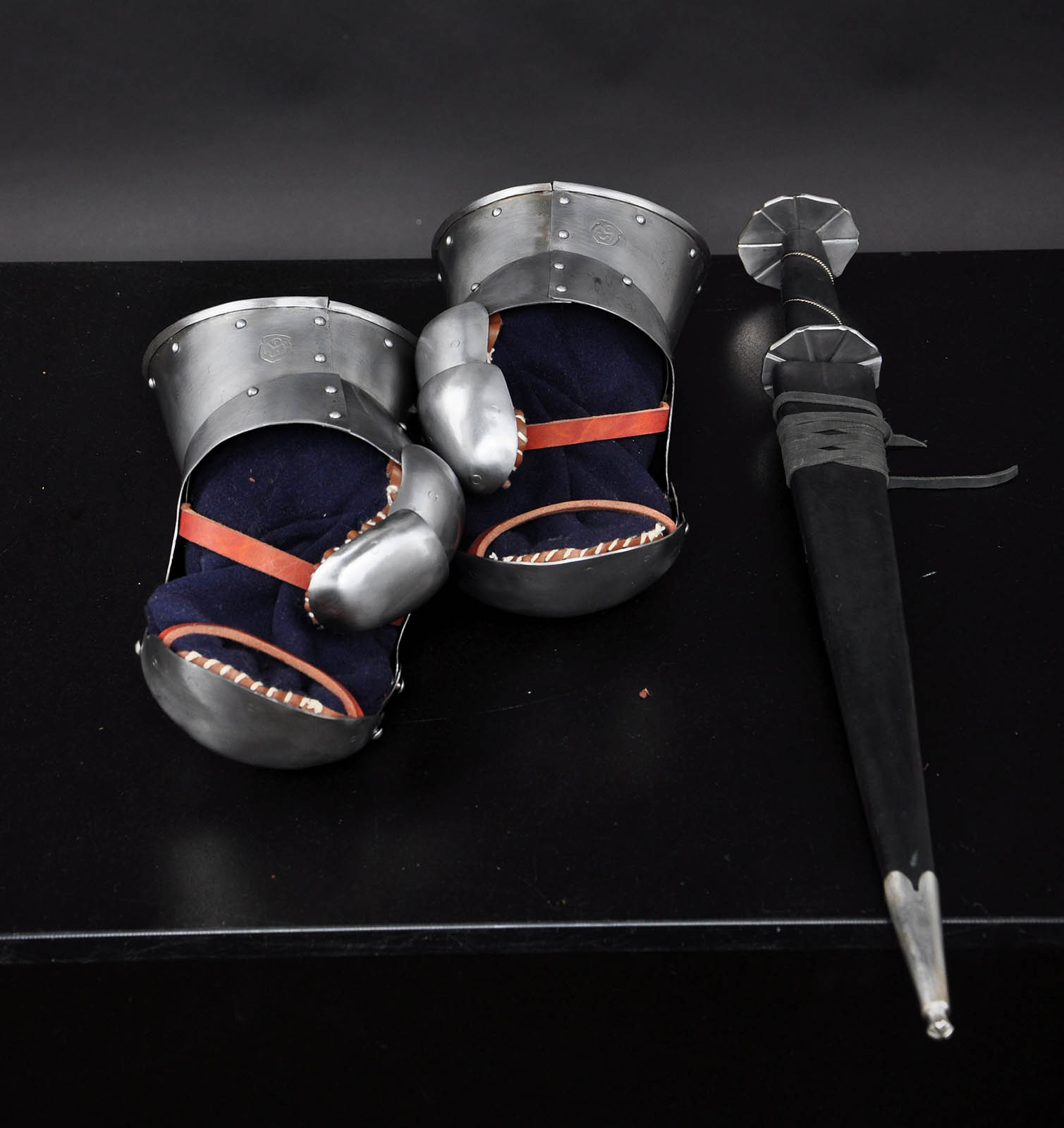 Such medieval hand protection will go perfectly not only with full-plate defense, but also with brigand armor.