Leather bracers from armor costume in style of Bëor the Old is a wonderful decision for any fantasy-style festival or LARP event, especially in combination of the same style leather cuirass.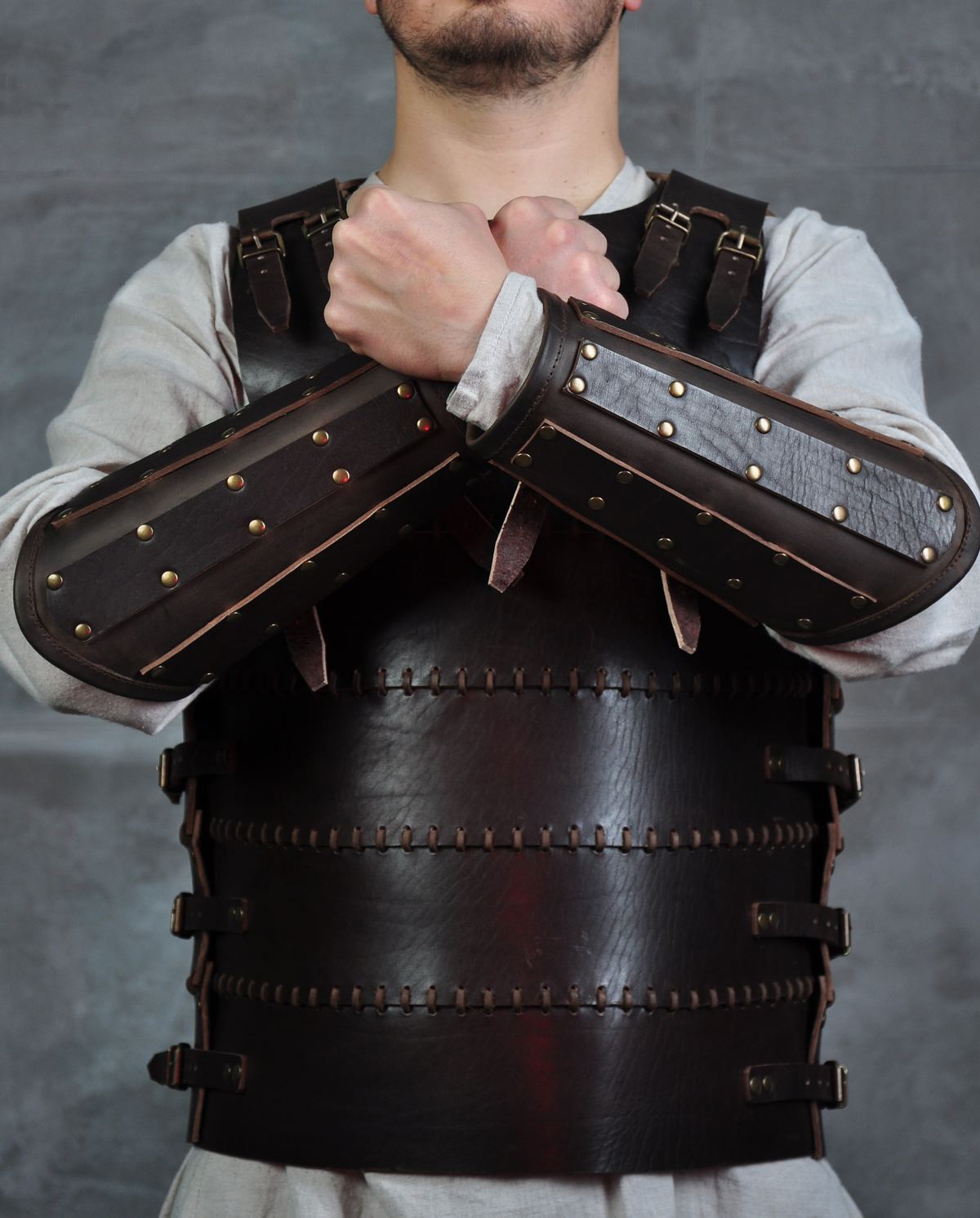 This forearm protection is made of firm but quite flexible leather. Croupon leather plates are riveted to the base. Belts with buckles reliably fasten this leather arm armor from the inner side of forearm and you may easy tight or loosen it if needed.
Three leather colors are available for this armor, though if you wish some other shade, we will gladly make bracers of it!
See more leather protection for different body parts in category "Leather armor".