Made of beautiful red wool, this brigand armor will not only attract attention at the battlefield, but also protect body of fighter at the highest level!
We made this medieval brigandine basing on the findings from Castle of Chalkis. This large-plate armor covers the most important part of a torso and provides with free movements at the same time.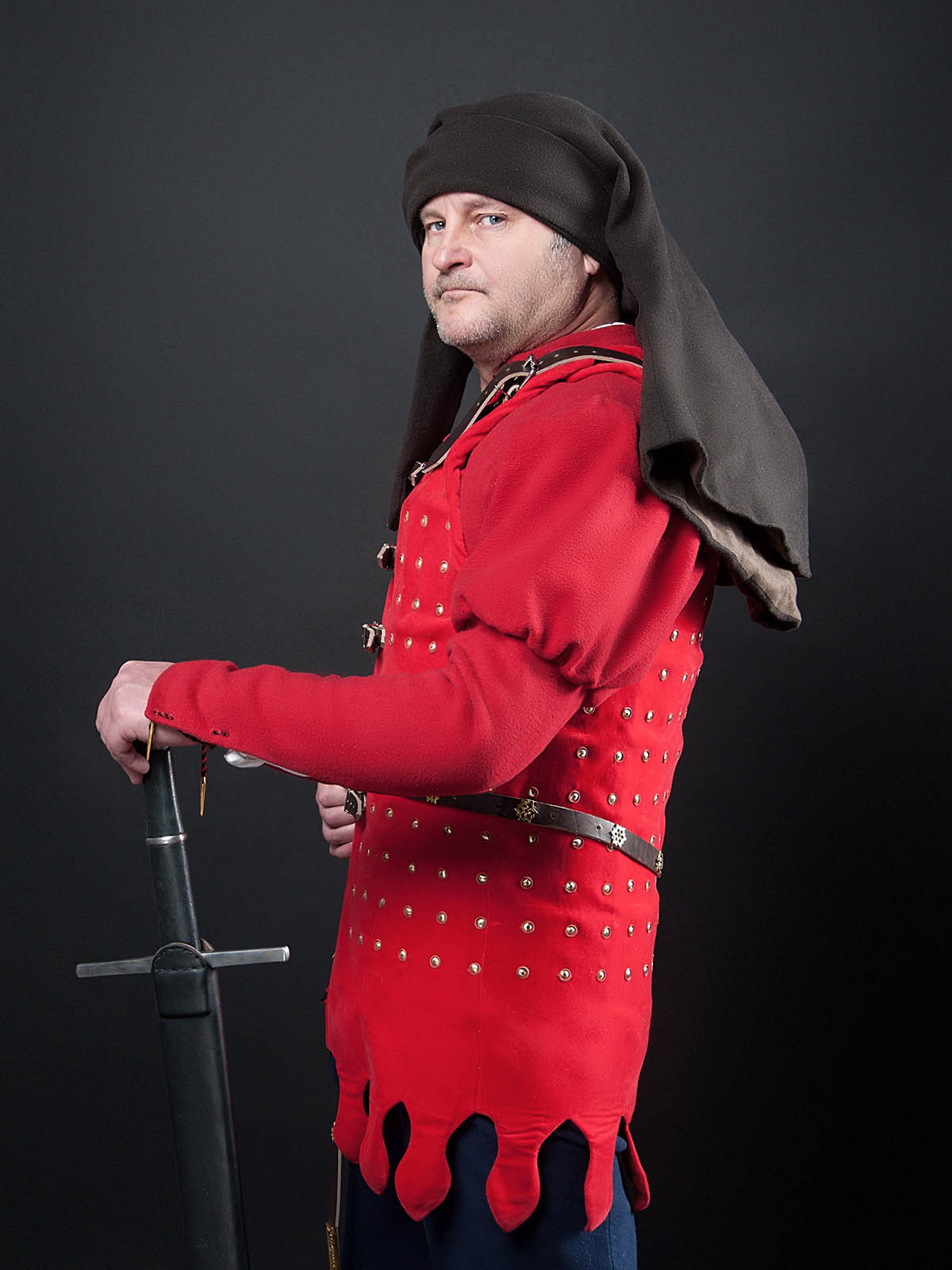 It is highly recommended to wear such brigand protection only over padded gambeson.