About Japanese helmets
Japanese samurai helmet kabuto is as unique and unlike any other as Japan itself. We can call it the oldest element of samurai armor. Early helmets known as mabizashi-tsuke have been unearthed in Korean and Chinese regions and dated back to Vth century BC.
Dome of familiar to us traditional samurai helmet consisted of numerous metal plates riveted together – from three pieces to more than a hundred (their number increased with time). Plates were usually arranged vertically radiating from a small opening on top – ventilation hole called hachiman-dza with a decorative rim around it.
Form of the rivets securing these metal plates to each other differed:
* hoshi-bachi – raised form,
* suji-bachi – hammered flat form,
* hari bachi – form with concealed rivets.
Next kabuto part was a suspended neck guard – shikoro. It's composed of lacquered metal or oxhide semicircular lames attached and articulated by silk or leather lacing. Mostly lames number was from three to seven but some shikoro were made of 100 or more small metal scales in a row.
Dome's front plates – fukikaesi – were pushed forward and bent on both helmet's sides as lapels. Lapels served to deflect and mitigate enemy's attacks.
On helmet's front, there were an eye-protecting visor, hoe-shaped processes, and kuwagata – samurai helmet horns designed to weaken enemy's blows on the head.
Canvas was as a lining for japanese kabuto helmet while the helmet was held on the head using two long and thick cloth cords. Also, before putting on the helmet, the samurai tied the head with a headband – hachimaki, which served as a gasket between one's head and helmet.
Men-yoroi also called mengu was a facial armour in a mask form, it was made of iron, leather or combination of both.
Kabuto masks are divided into following types:
* Somen, covering the entire face.
* Menpo, covering face from nose down to chin.
* Hanbo, covering lower face from under the nose to the chin.
* Happuri, covering forehead and cheeks.
Besides, yodare-kake was used as a throat guard with various mengu.
Each real samurai helmet is unique, just one of a kind. Every order is a challenge, a joyful job Steel Mastery's experienced blacksmiths will readily take on.
So when the wind from the Fuji-sama touches your face calling for debt and beckoning the smell of sakura... we will always be happy to make the most sophisticated and unusual Japanese helmet for you.
Contact us via e-mail [email protected], send your wishes – we will fulfill them precisely and accordingly.
Suji-kabuto Akoda-nari, late XVth–XVIth century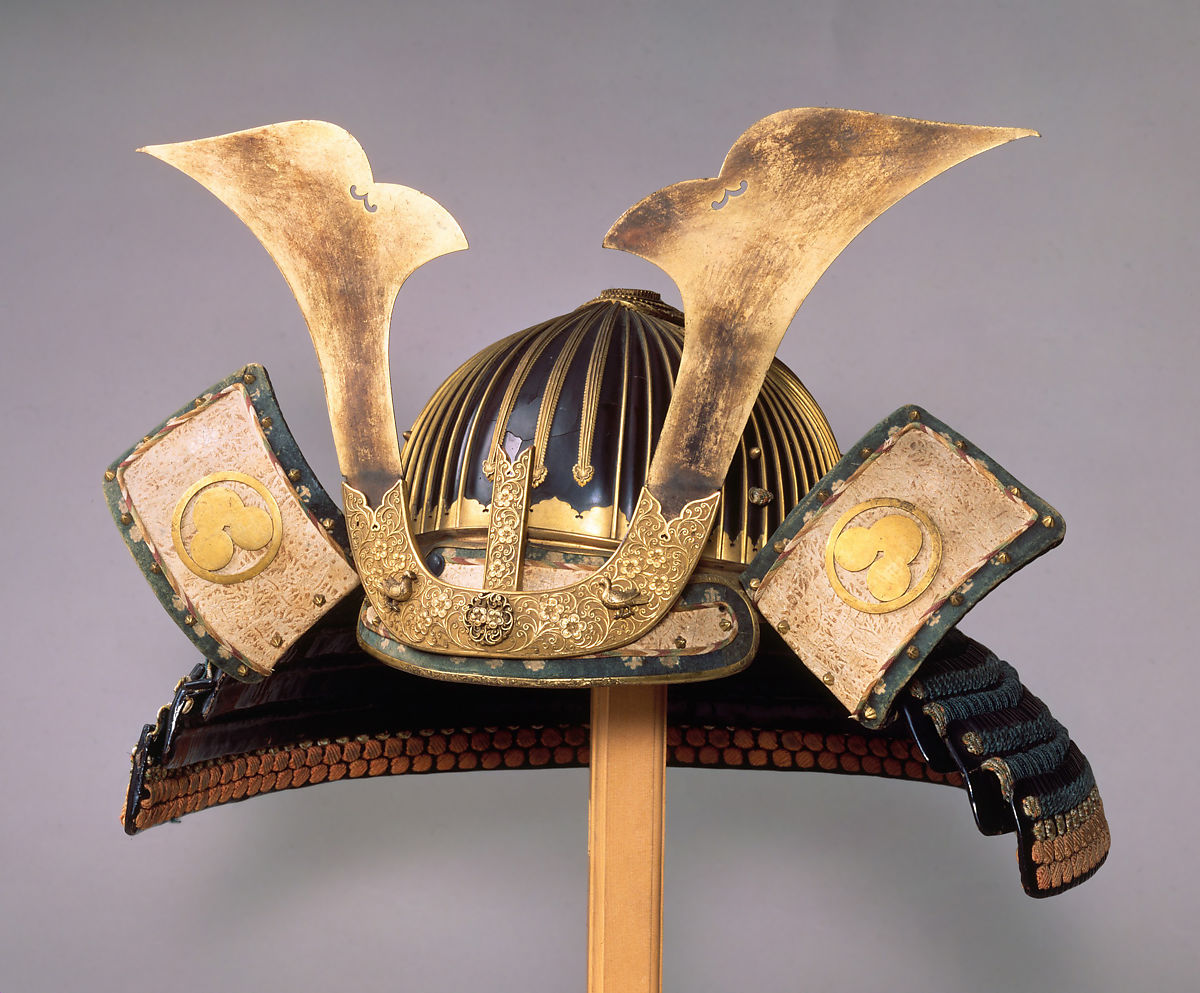 Eboshi kabuto and menpō, late XVIth century, The Ann & Gabriel Barbier-Mueller Museum
Kawari-Kabuto, XVIIth century, The Metropolitan Museum of Art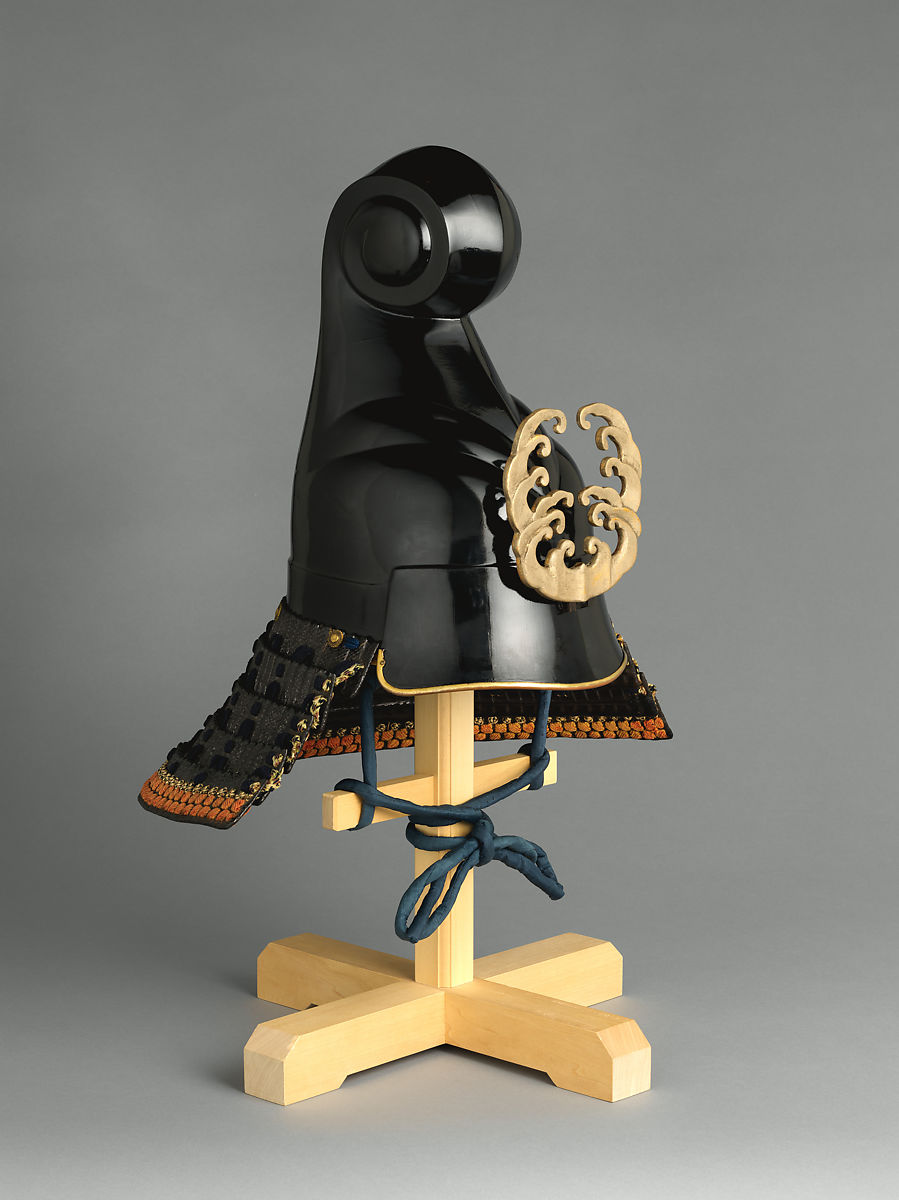 Hoshi Kabuto with menpo and yodare-kake, late XVIIth–XVIIIth century, The Metropolitan Museum of Art