This custom medieval tabard is made of cotton and linen. Eagle is one of the most powerful symbols in heraldry and here it decorates shoulders, back and front of tabard.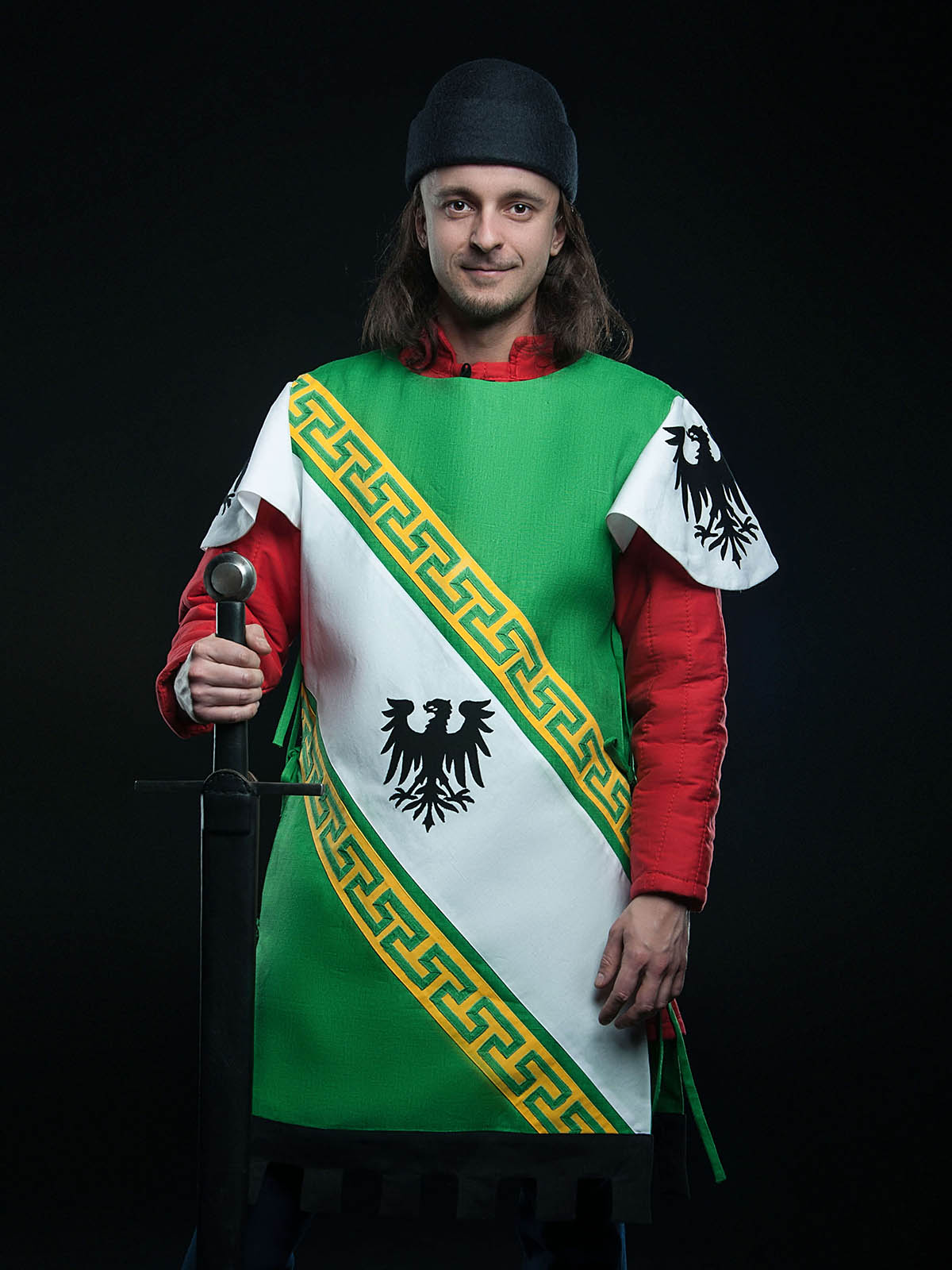 Handmade coat of arms has pull over style and fabric straps for fastening on the sides. Such tabard will protect your metal armor from mud, dust or rain.
Medieval tabard with eagle is an example of what our tailors will gladly make for you. You may choose other color combination, other application. Long story short, we can make coat of arms of your dream!
See more examples of custom-tailored wraps in category "Tabards".