It is not a shame even for a king to wear such awesome body protection! We made this brigandine of extremely good jacquard, with brass rivets and buckles and firm belts of natural brown leather. Point to the fast that this brigand armor has not only perfect look! It will protect your body during medieval fencing or SCA battles.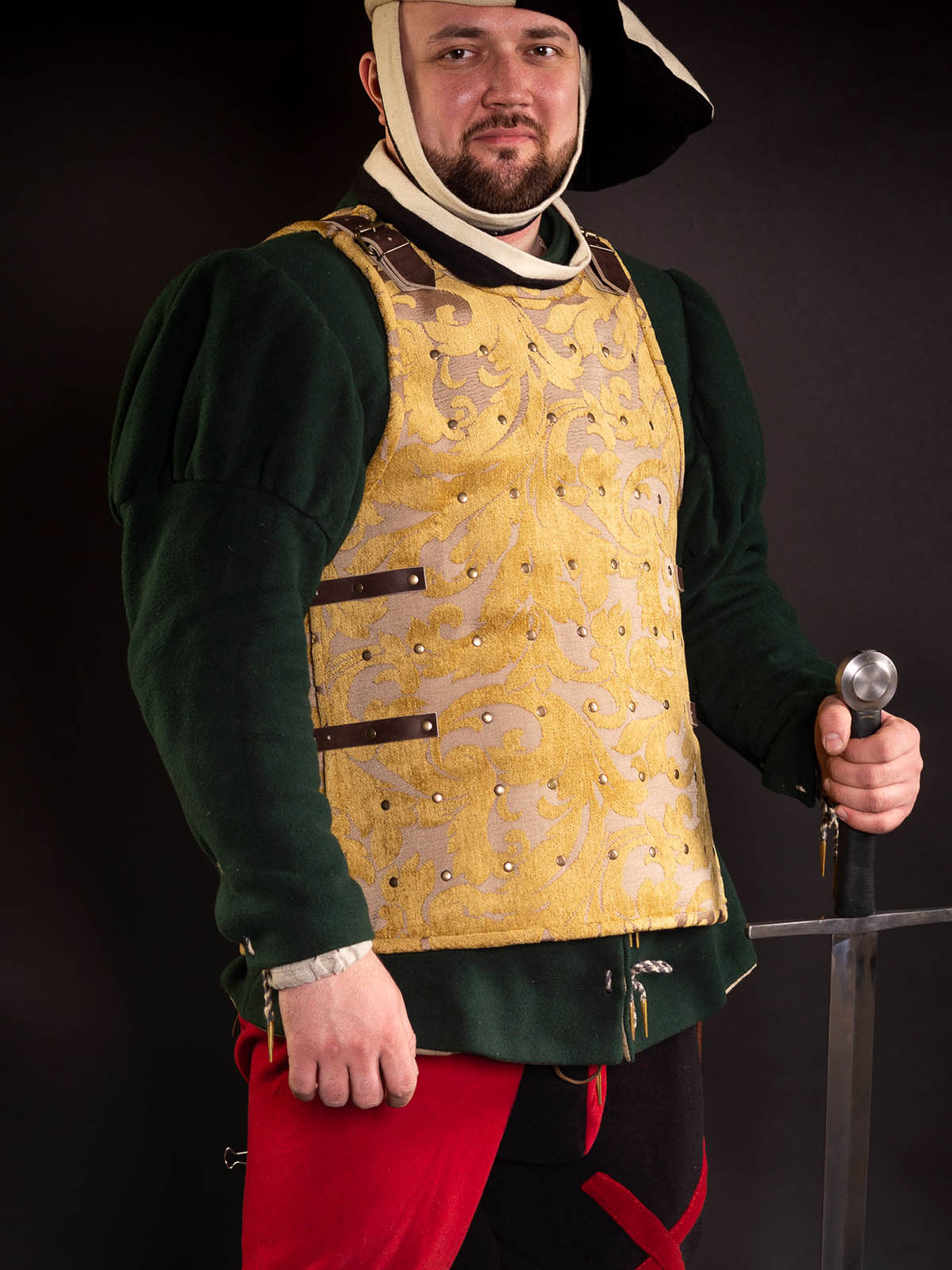 In options, you may see various colors of jacquard and type of metal. Also, it can be decorated with personal symbol, breast plate of figured festoons. Just use your imagination!
We offer more custom-made plates' armor in category "Brigandines".