This simple, but so beautiful fantasy-style costume includes undershirt with puffed sleeves and long upper dress.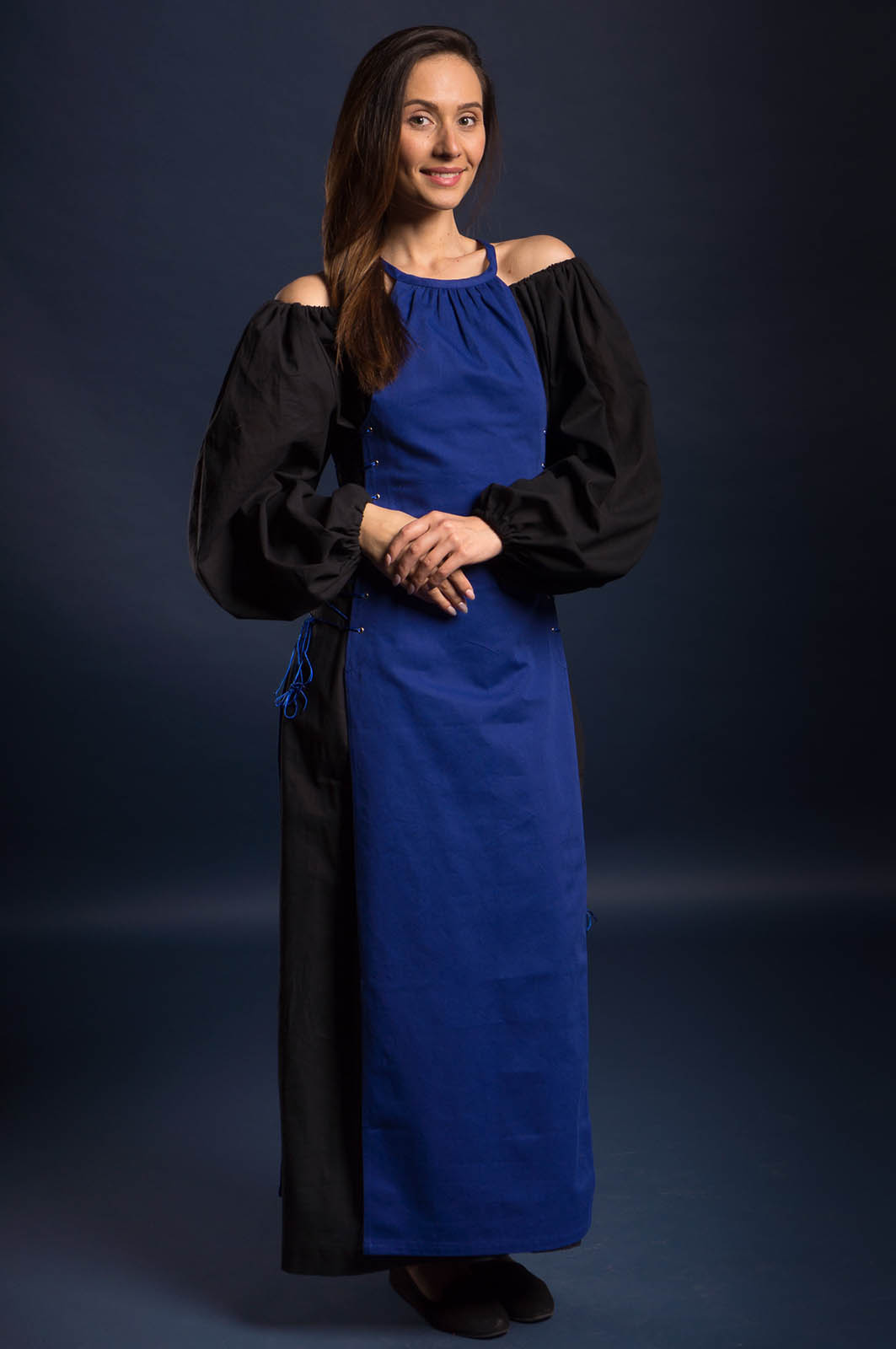 Dress is pulled over. There are small pleats on the neckline. Lacing on the sides of dress allow good tightening and comfortable fitting.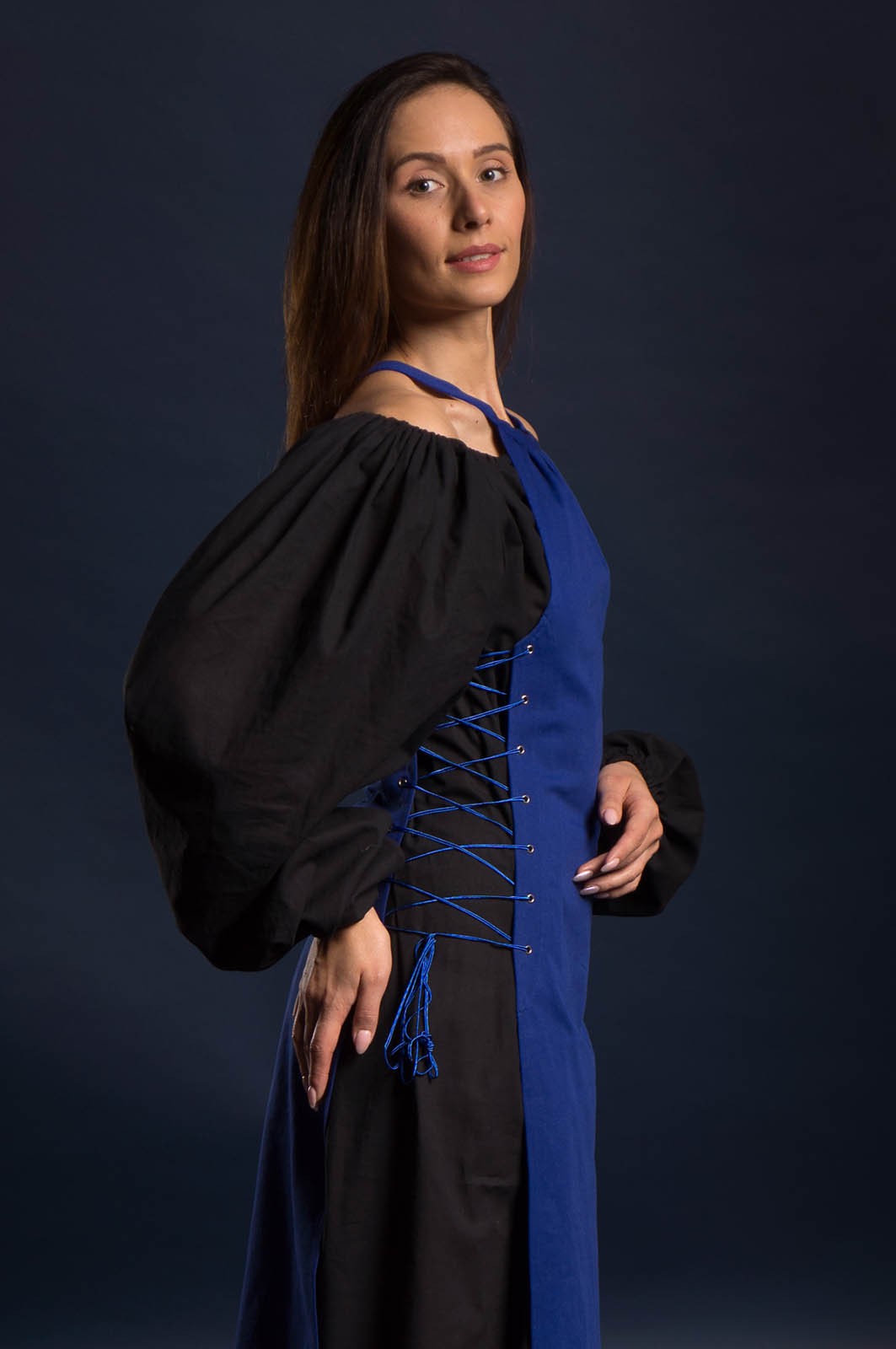 You may choose any color for your fantasy outfit. It can be sewn in different colors – please send us the wished combination at [email protected]! We offer natural linen or cotton for this costume.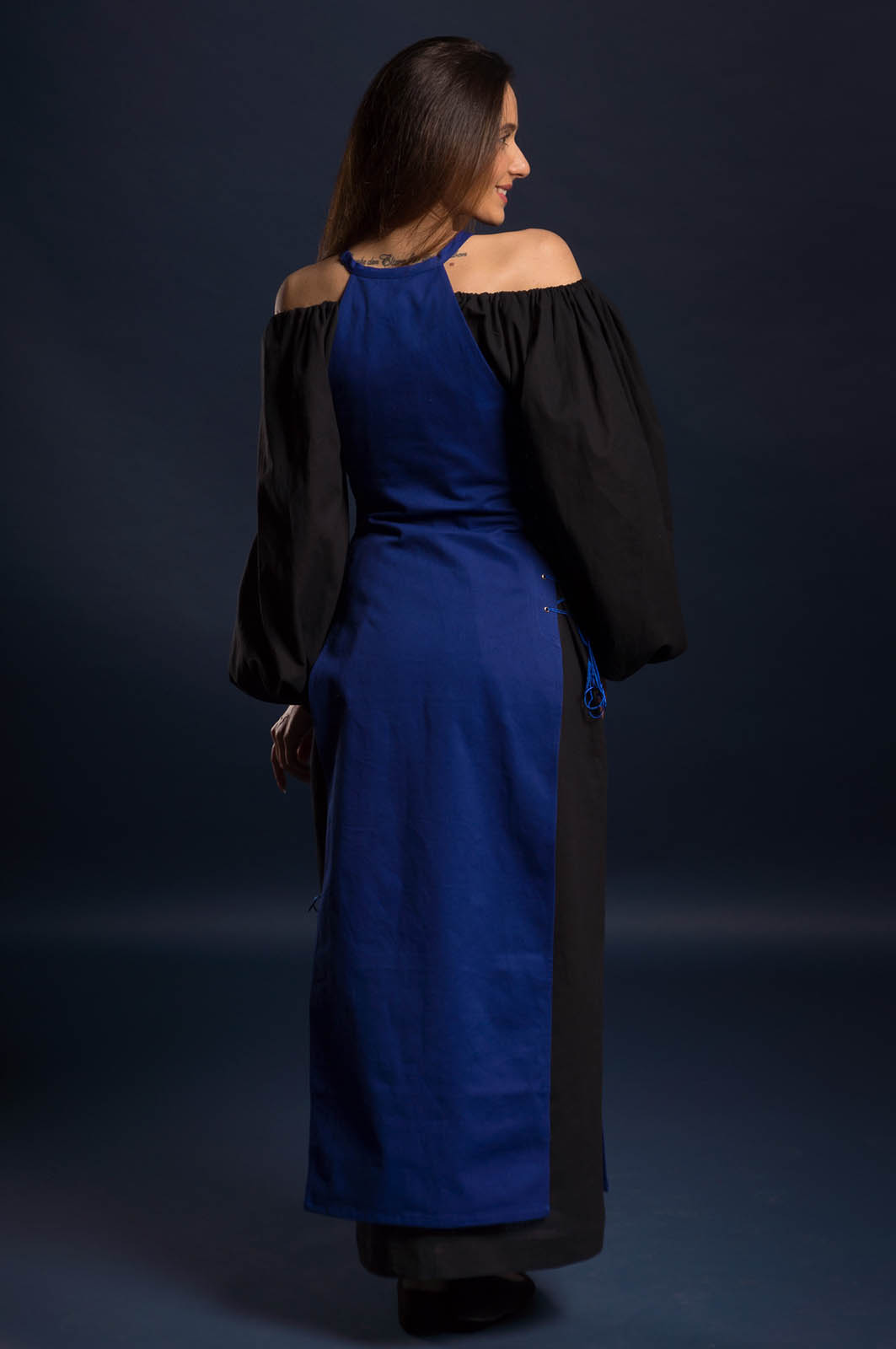 In category "Women's dresses", you may see all models, which we can sew for you.