This beautiful outfit includes wide undershirt with puffed sleeves and upperdress-mantle. Both items can be made in different colors – just send us the wished combination at [email protected]!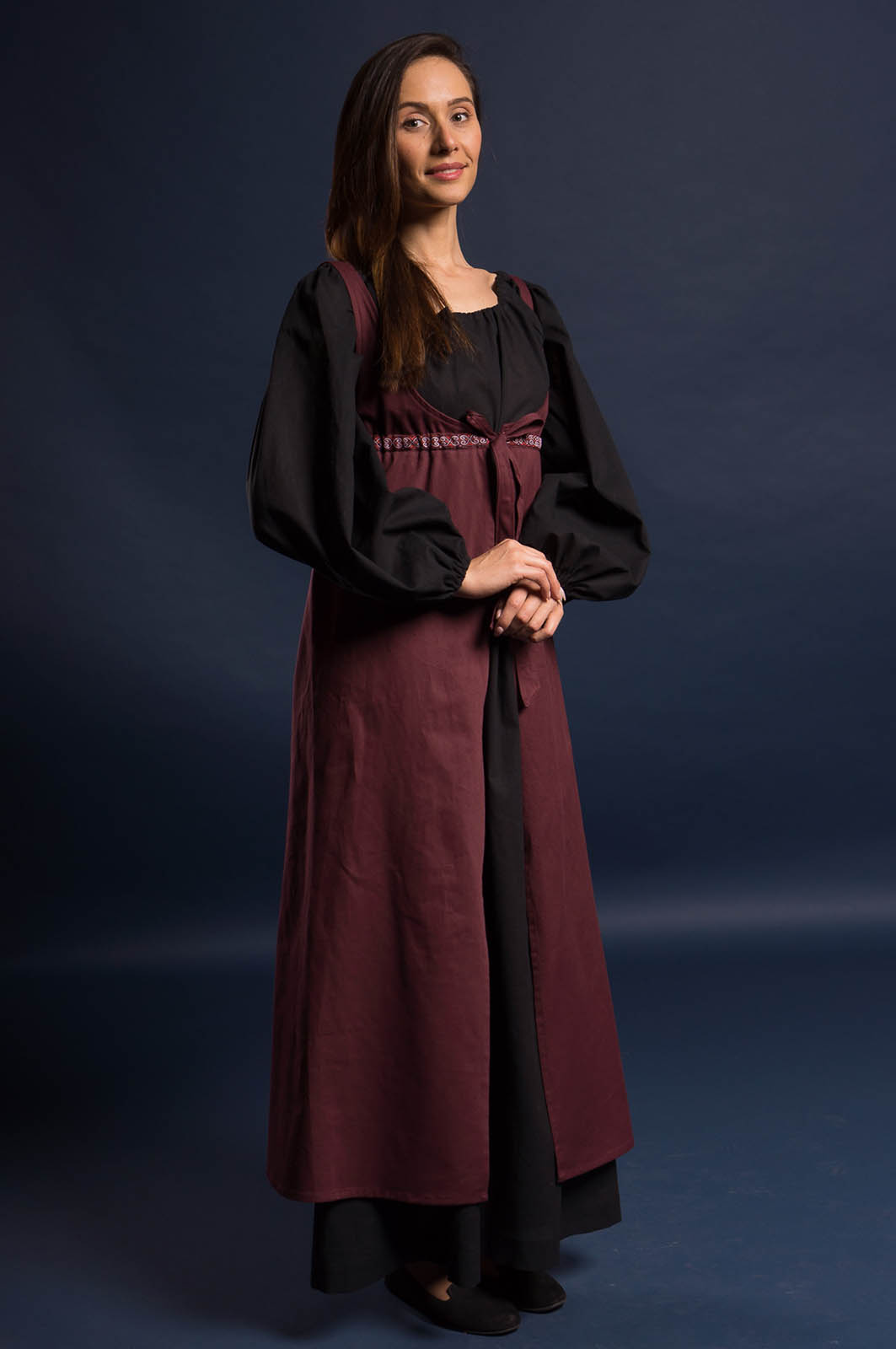 Upperdress has two wide shoulder-straps and similar strap for tying up. Underbreast line is decorated with beautiful embroidered trimming.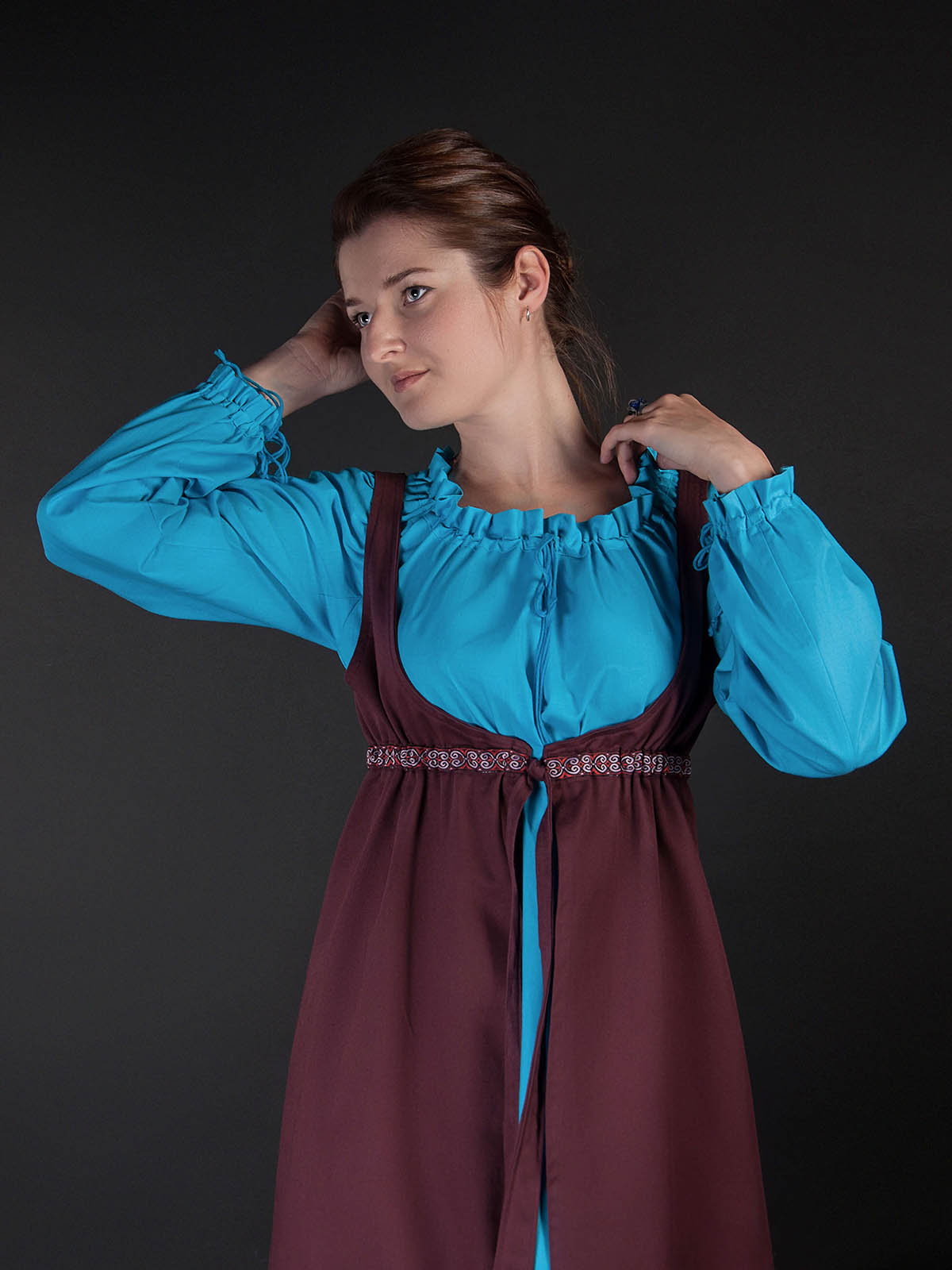 We offer you this garb made of natural cotton or linen.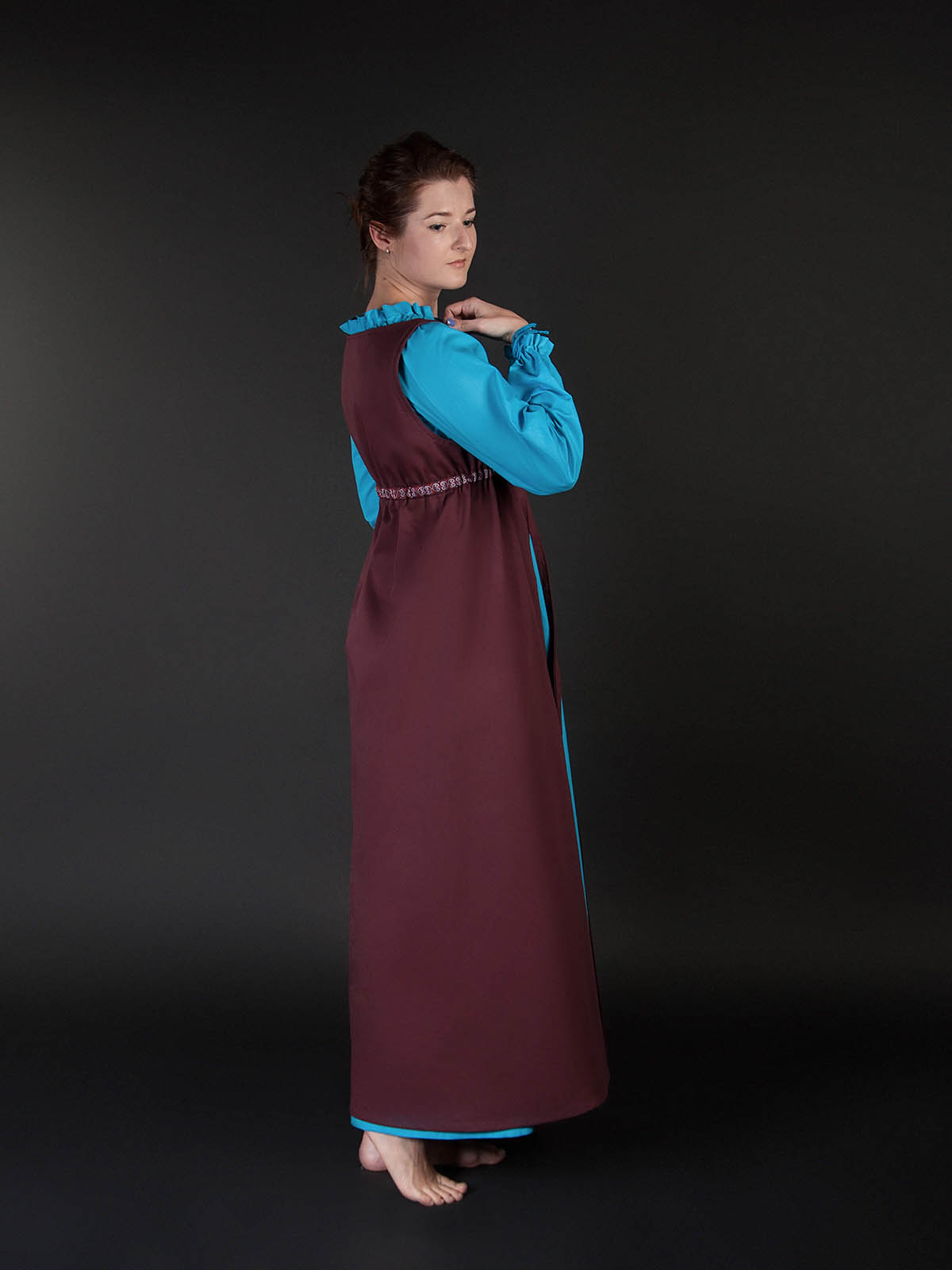 In category "Women's dresses", you may see all models of medieval clothing for ladies, which we can sew for you.