Viking costume is quite simple, but as you know, devils is always in details:) Hand embroidery, fine buttons, natural fabrics and historical accuracy – all of that makes this men's Viking outfit a wished item in wardrobe of any reenactor!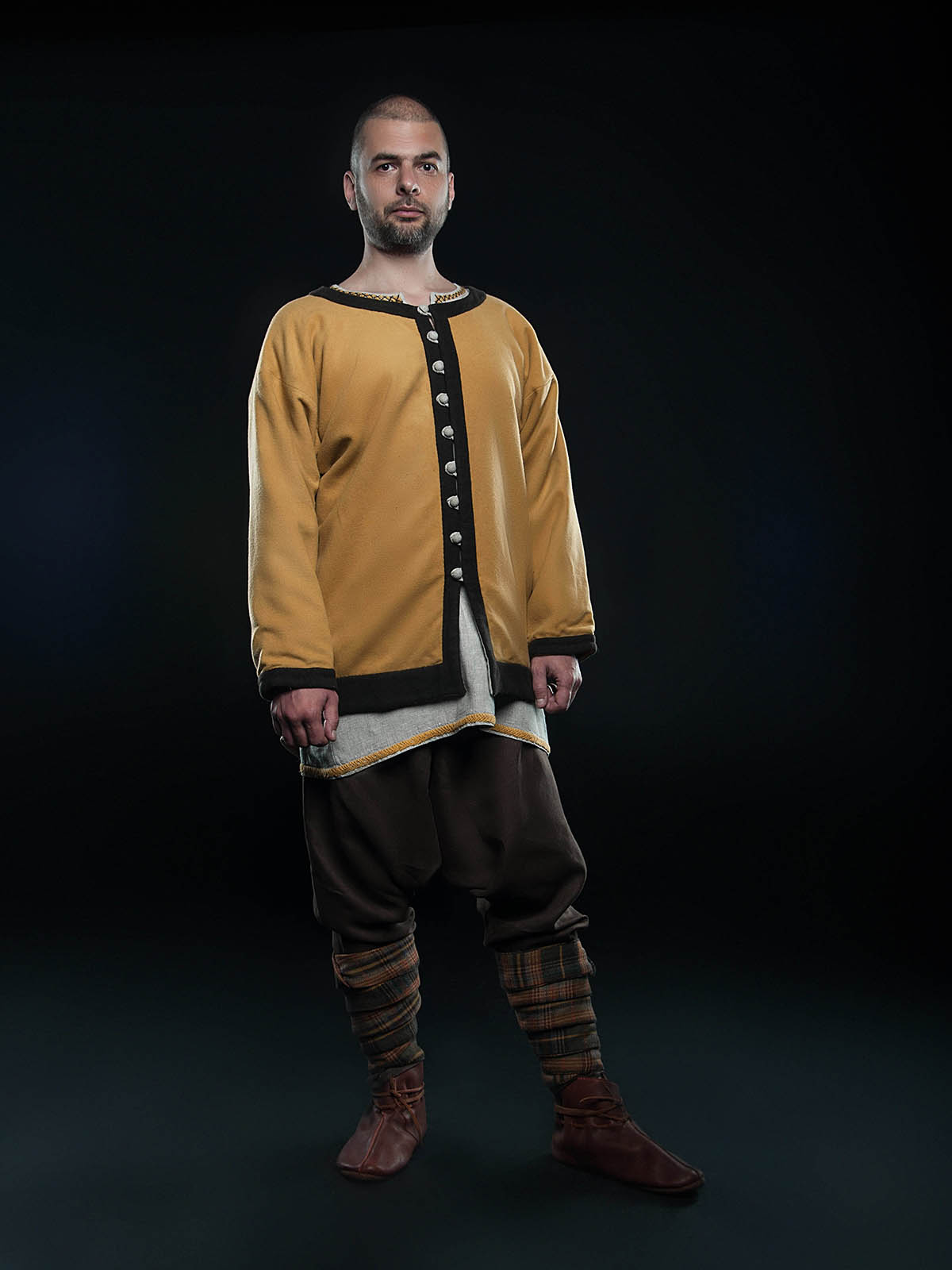 This beautiful Viking outfit consists of three elements: linen shirt with fine needlework on the neckline, sleeves edges and bottom hem; linen baggy pants with fabric straps on the waistline and calves; woolen coat with contrast trimming and buttons, covered with fabric.
You may always choose the wished color combination for your Viking costume. As it is tailor-made, it will fit you like a second skin:)
See more men's clothing of different historical periods in category "Men's medieval costumes".