This brigand armor is not 100% historically accurate. However, it has the most important features of the true medieval body armor – metal and leather, perfect protection during the combat and general look – so brutal and so medieval!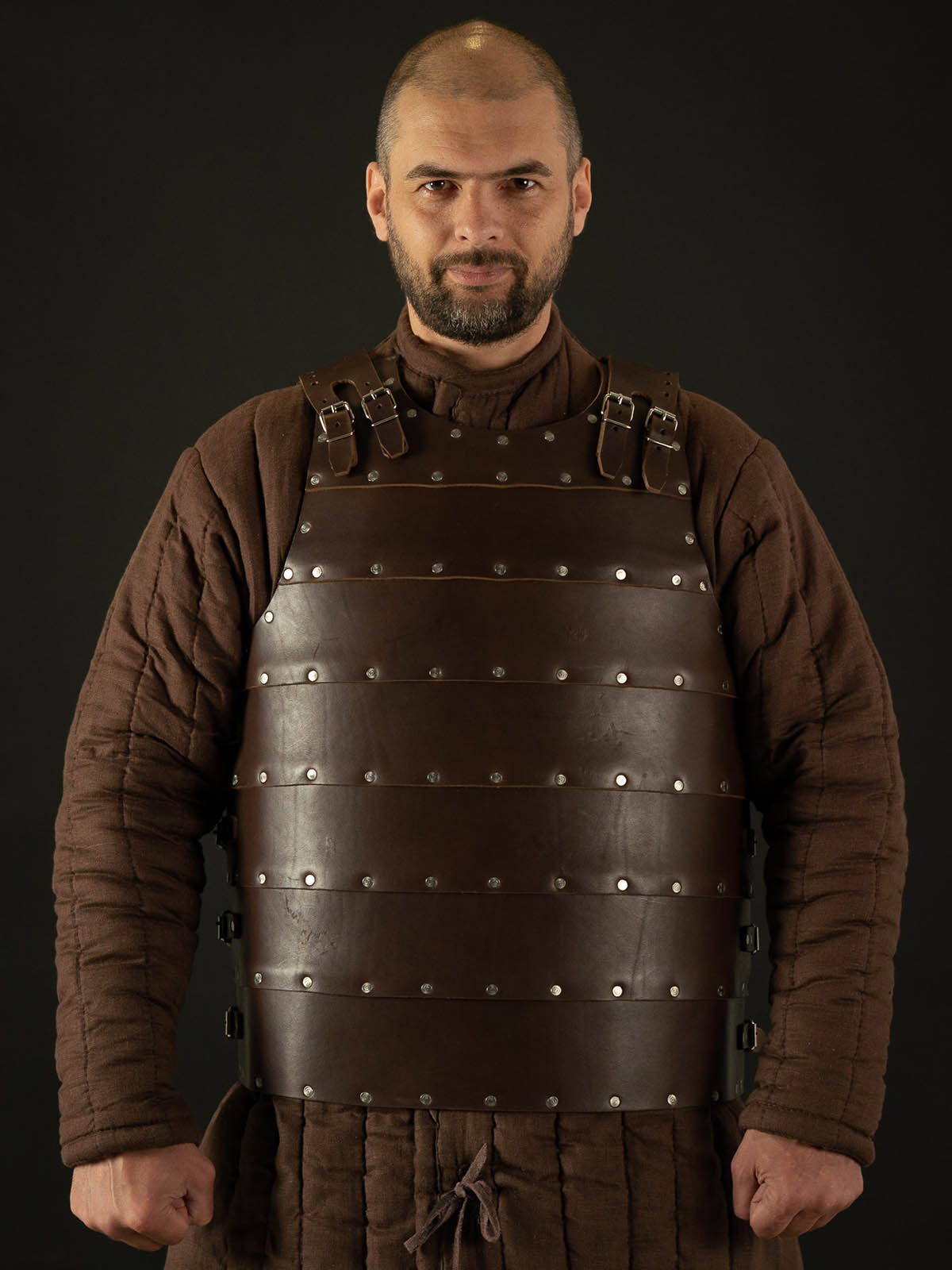 Brigandine in style of the XIV century consists of two parts. Front and back are connected together with leather belts and buckles on the sides and shoulders.
Horizontal straps are overlapped and riveted to the leather base with steel or brass rivets.
Such brigand body armor is perfect as for Middle Ages style event, so for serious tournament or bohurt. Choose color of leather and type of metal in options and order the best battle armour by Steel Mastery!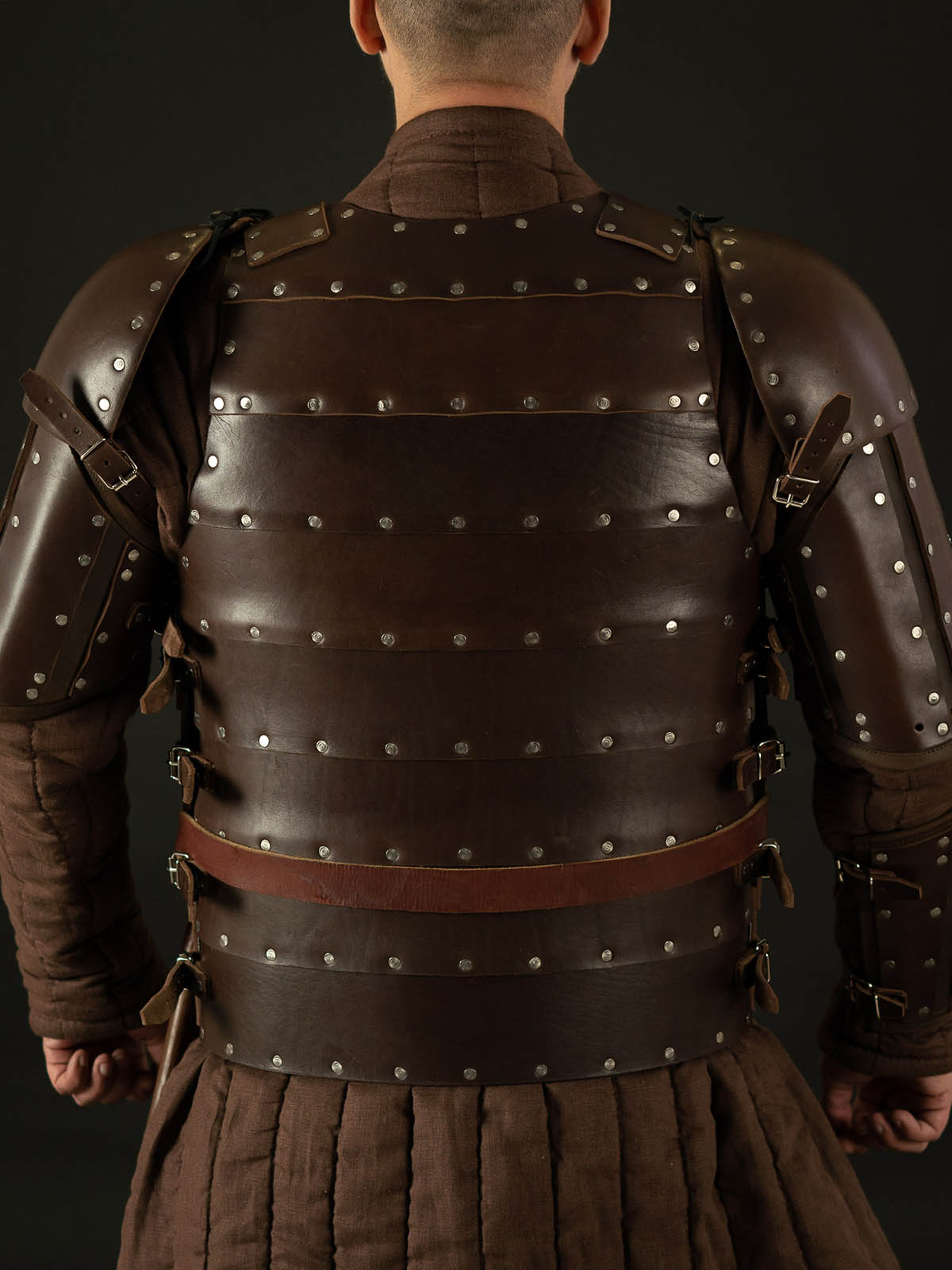 See more leather protection for different body parts in category "Leather armor".