Do you know night of Umbar? No! Definitely, you don't know it! Play of the waves, whispers in tree crowns, songs from the nearabout taverns, cheeps of rats on scrapheaps and deafly heard rustle of steps. Steps, which are soft as a whisper and fatal as a death. There is an Umbar merchant walked out for a business. Narrow specialist, crackerjack, master of knife and axe, dreamer of the big road.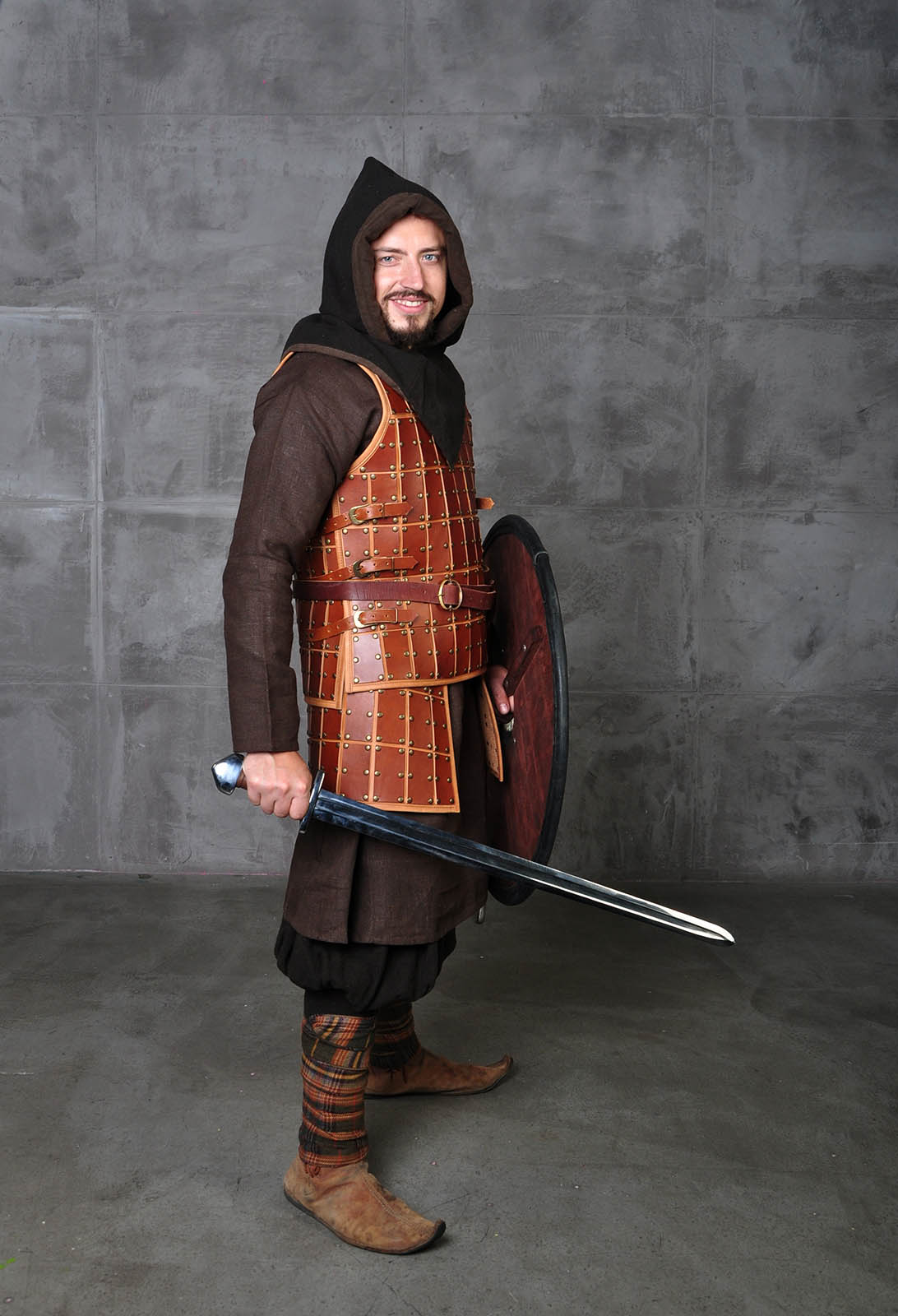 Work of Umbar merchant is hard and risky work, especially when one works all day long. So, it is really frustrating, when an armor is botched. Thus, experienced merchant always turns to Steel Mastery for an armor. We make light, firm and reliable armor for a good price. Men of business understand that and cooperate with us.
This nice man of business worn brigandine and tassets over the simple and top-quality costume (purchased from us too, by the way! So don't be shy, order it now :) But Holy God, what an armor it is! It is pure poetry! If Ainur was creating the Universe with a song, there is a whole orchestra is needed for such an armor! Just have a look at this world and at this armor! It's not a shame to do business with a king in the dark backstreet – he definitely will respect you. And, if there is a respect, so why wouldn't to share some odd gold with a respectable one.
Respectable man doesn't wear ragged clothes, he wear good leather brigandine, where nice and firm plates of croupon leather are riveted to the rich and soft leather base with rivets, beautiful as sun. Luxury brigandine tassets cover hips of respectable man. And, belts and buckles are estimable enough.
There is a real treat for eyes. Armour is not for one night, but for many years. As riffraffs come and go, but real merchants stay.
Place your order now and Steel Mastery will make it in fine fashion!