We were inspired by Gothic architecture when creating this gorgeous knight leather belt. Elegant figured buckle and strapend are made in one style. High-quality leather of deep black, superb brown or royal red color may be used for this belt.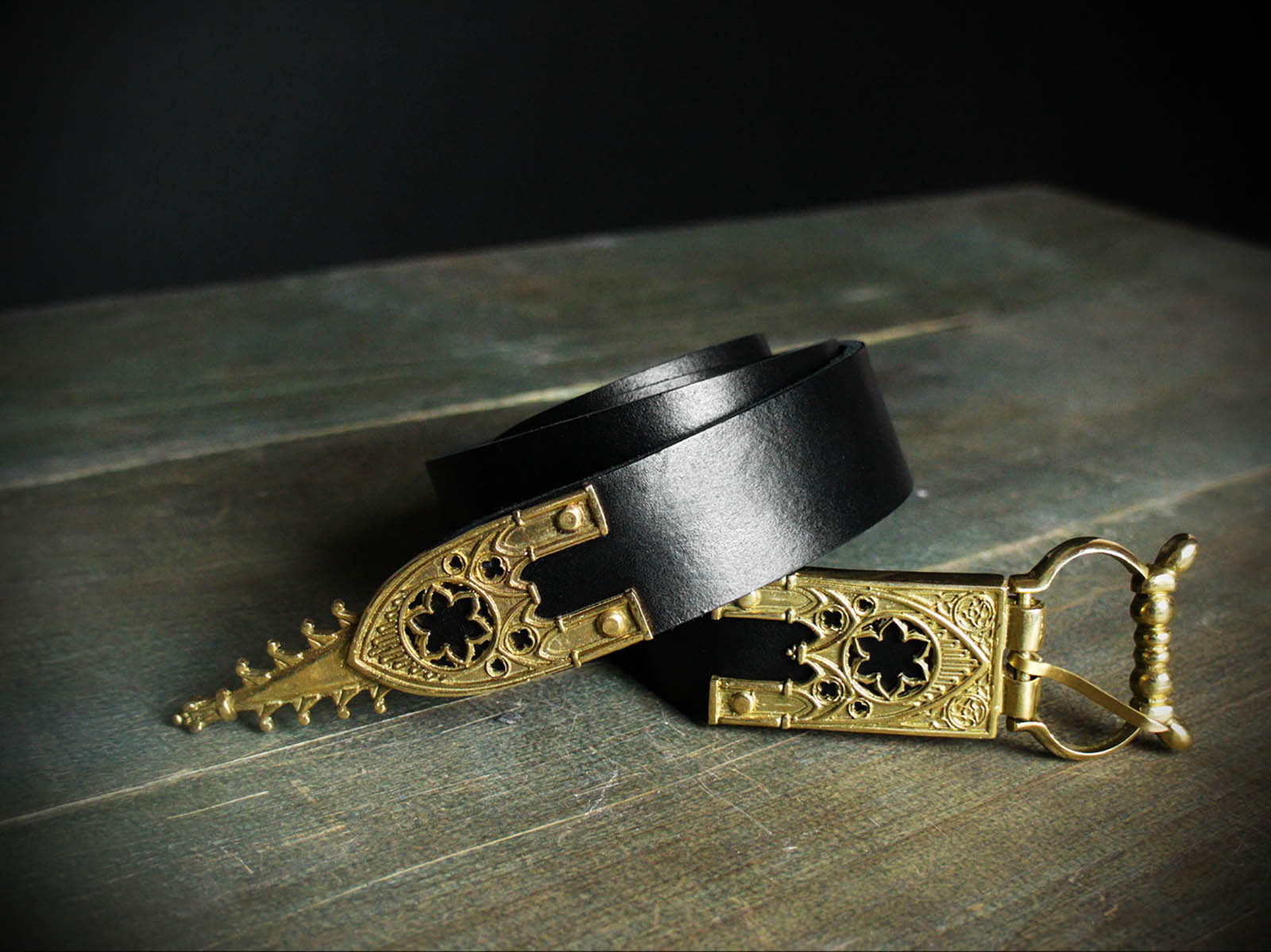 This German belt of the XV century will be a perfect accessory as for Burgundian men's costume, so for lady's medieval dress. By your wish, buckle or strapend may be changed.
In addition, we may add some cast belt mounts to this belt, so it would look even better!
See more custom leather accessories in category "Belts".