We designed this model of padded gambeson according to HEMA standards. However, it has not only perfect protecting qualities, but also very nice look.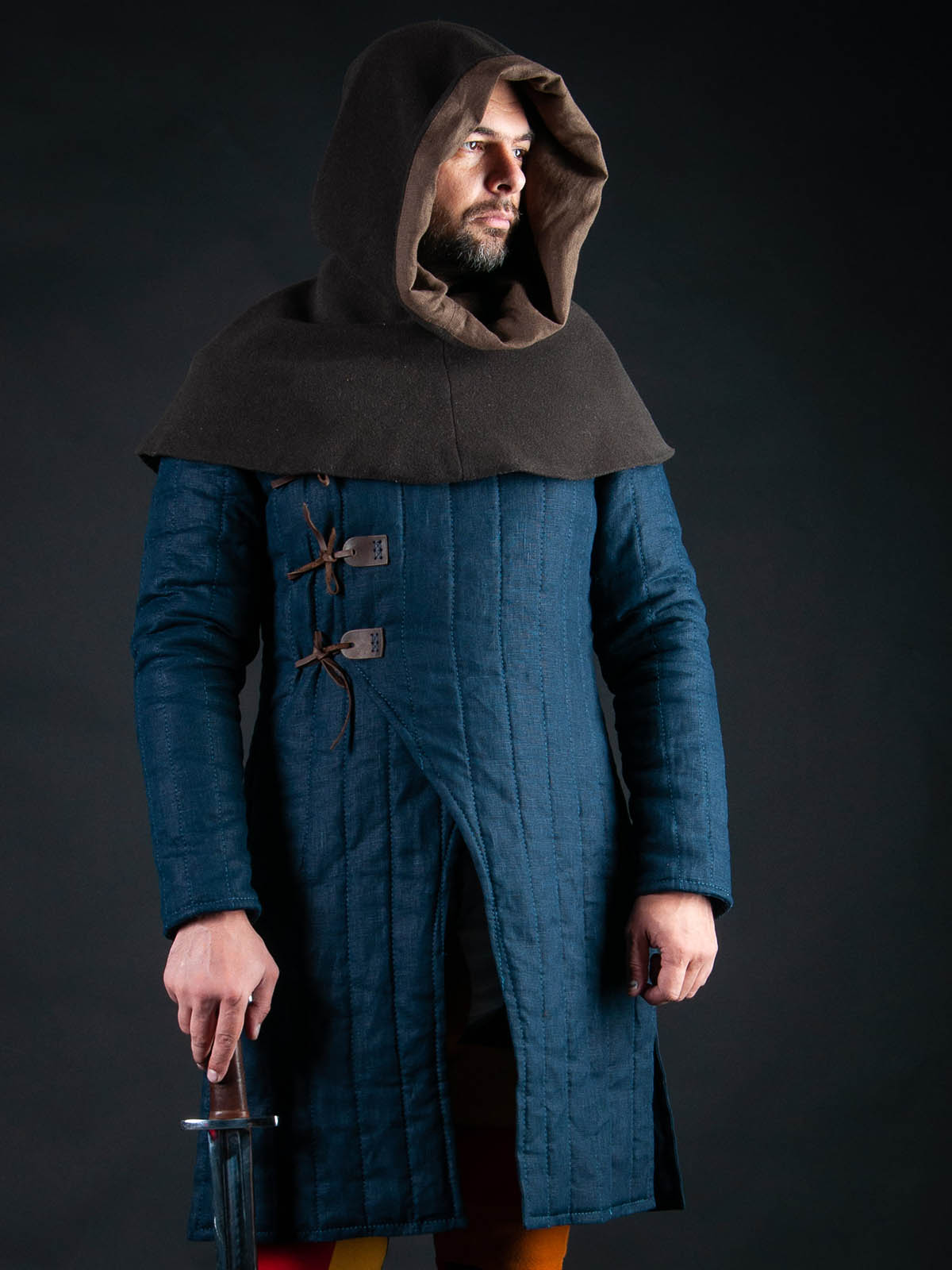 One part of gambeson overlaps another one and leather stings fasten it. Cut allow comfortable moving, running or riding. You may use it as separate padded armor or under plate or brigandine armor.
We offer great choice of colors and fabrics for your HEMA gambeson. And, as we make it for individual parameters of customer, fitting will be perfect!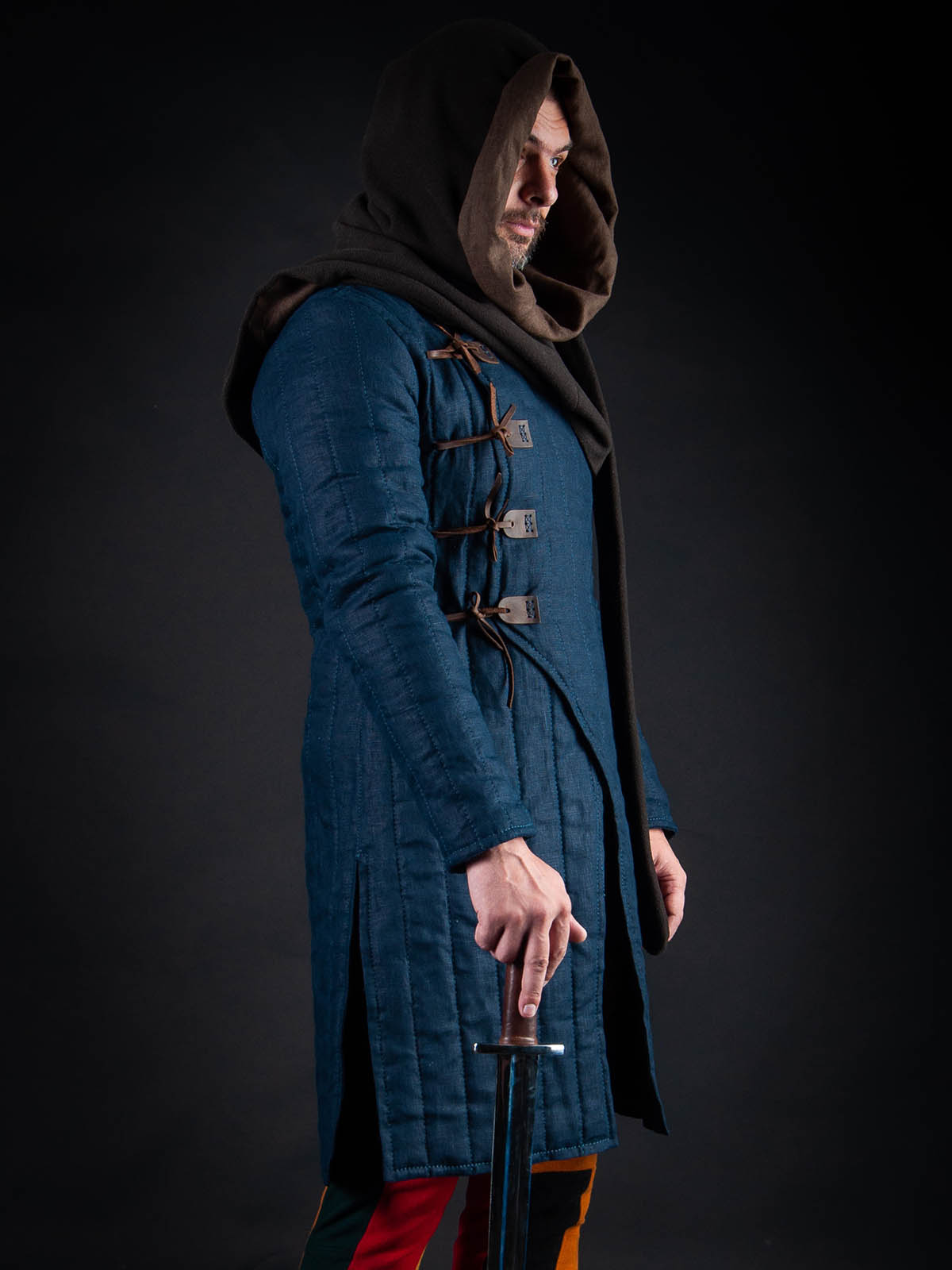 In category "Gambesons", you may see more models of padded underarmor.