This classy vest is made of natural leather of the highest quality! It has slim-cut and firm belts with steel-nickel-plated buckles for fastening from the front.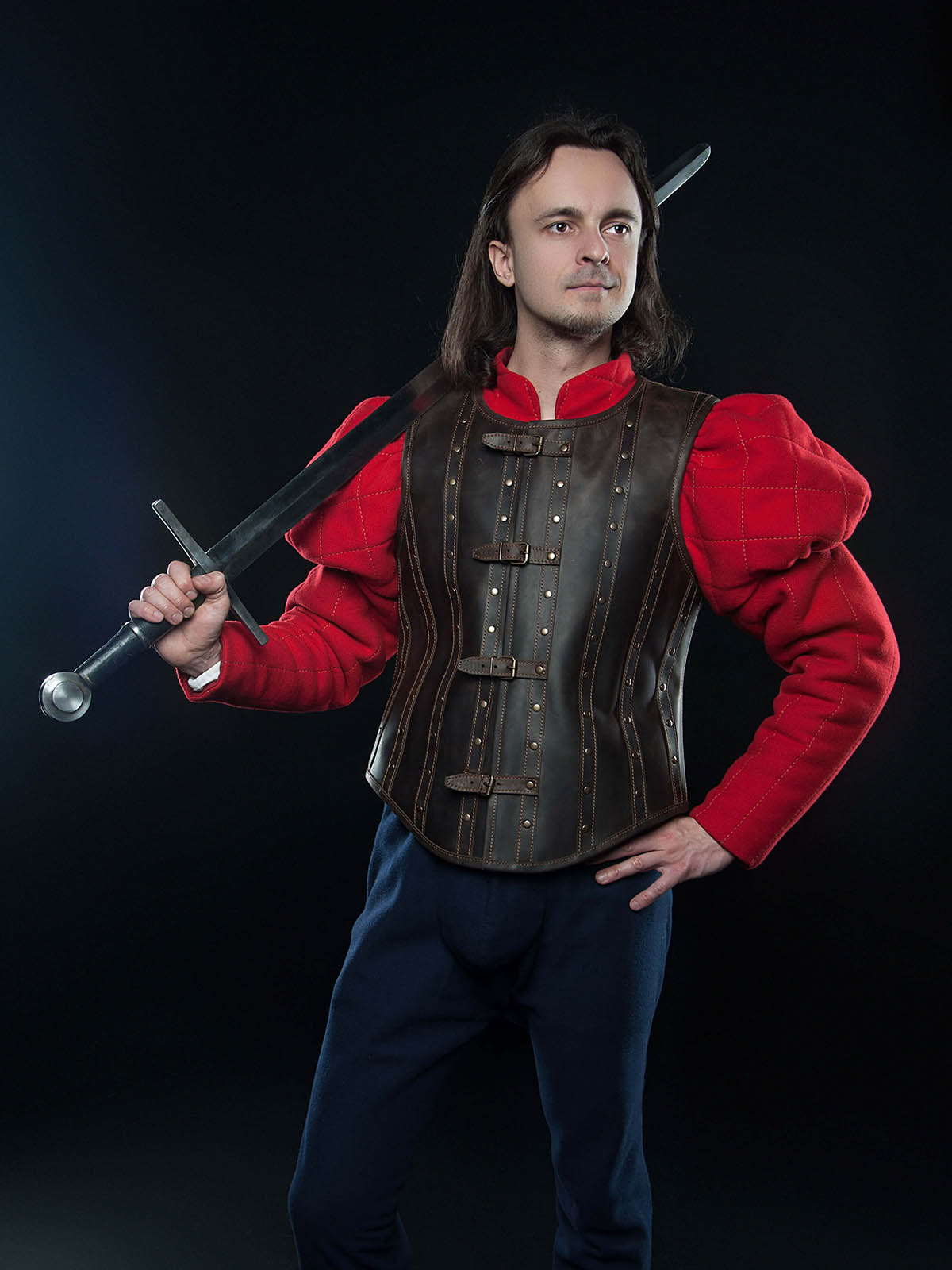 There are decorative vertical leather straps riveted to the base.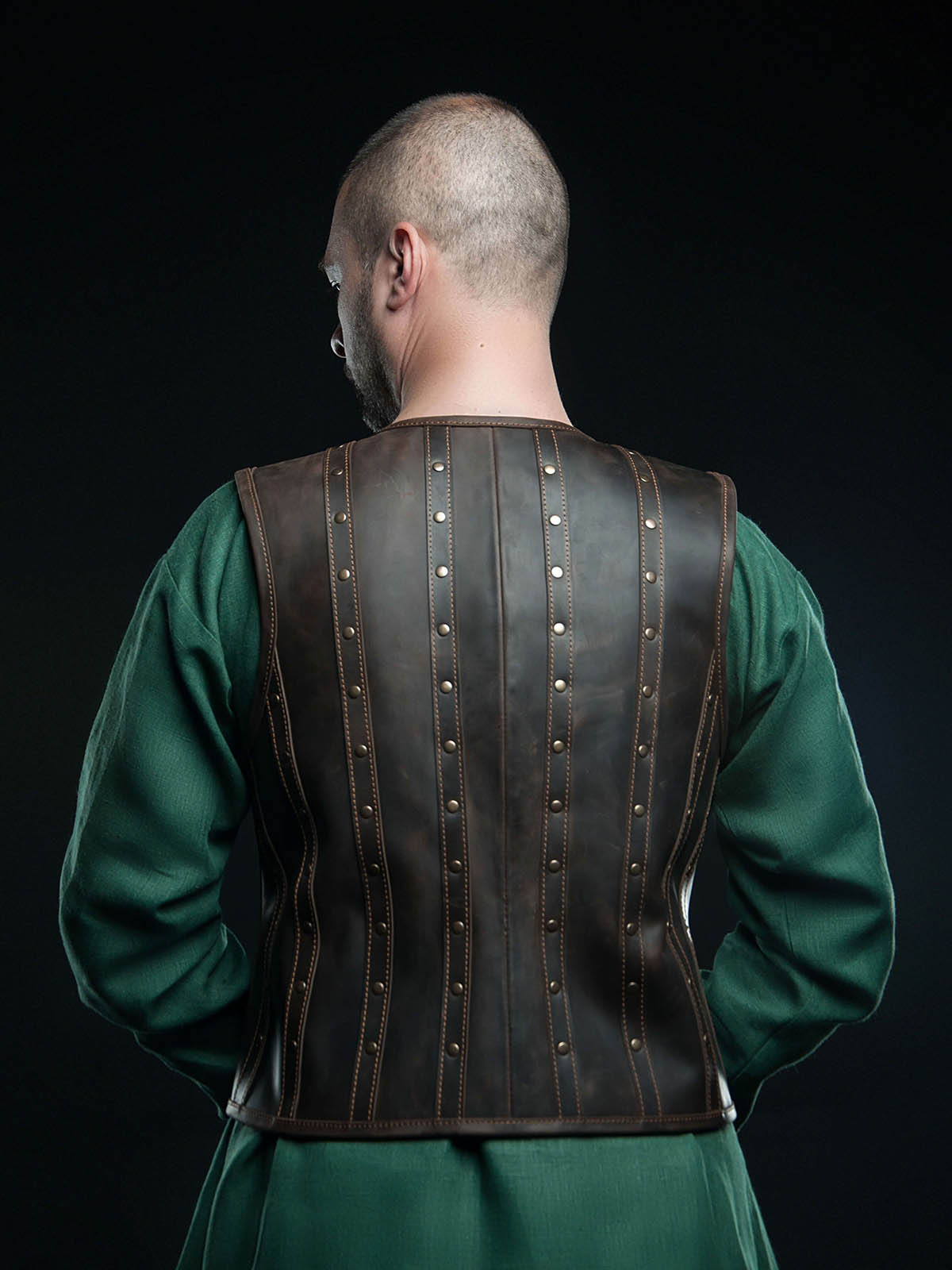 Such custom-made leather vest will go perfect together with Italian Renaissance men's costume or Landsknecht's costume.
We offer great variety of leather color for order. Don't hesitate and purchase this beautiful outfit now!
In category "Men's fantasy costumes" you may see all models of outfit in fantasy style for men, which we make.