This leather vest of Renaissance style does not pretend to be 100% historical one. Though, it has main features of costumes of that fine epoch: slim fit silhouette, straps of leather (we may see similar design on chausses or doublets of the XV century).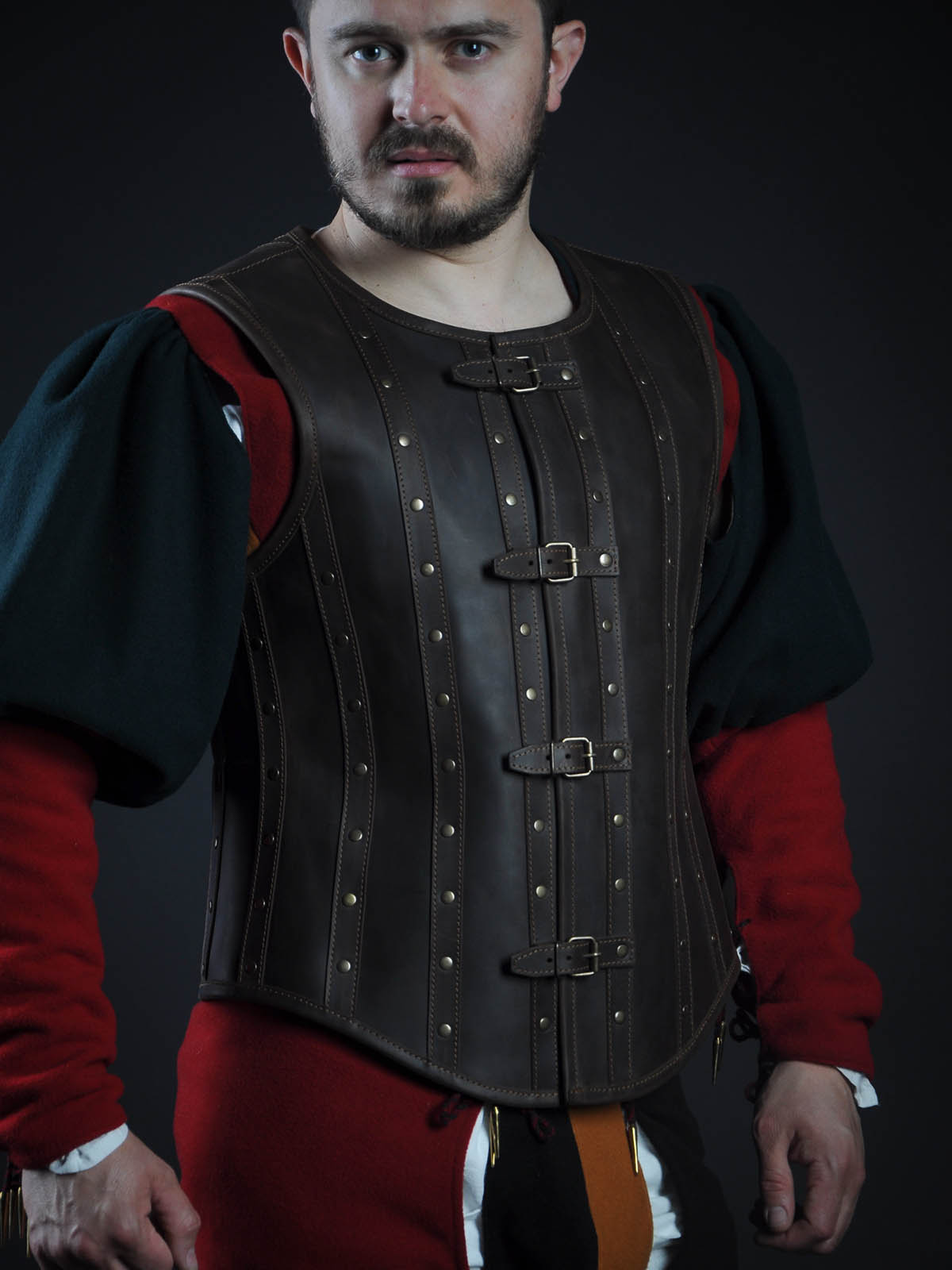 Leather vest has four belts with buckles for fastening from the front. Together with Renaissance men's costume, this leather body armor makes beautiful medieval set.
We offer a large variety of colors for this leather vest. Also, if you wish riveted vertical straps of contrast color, we may make that for you!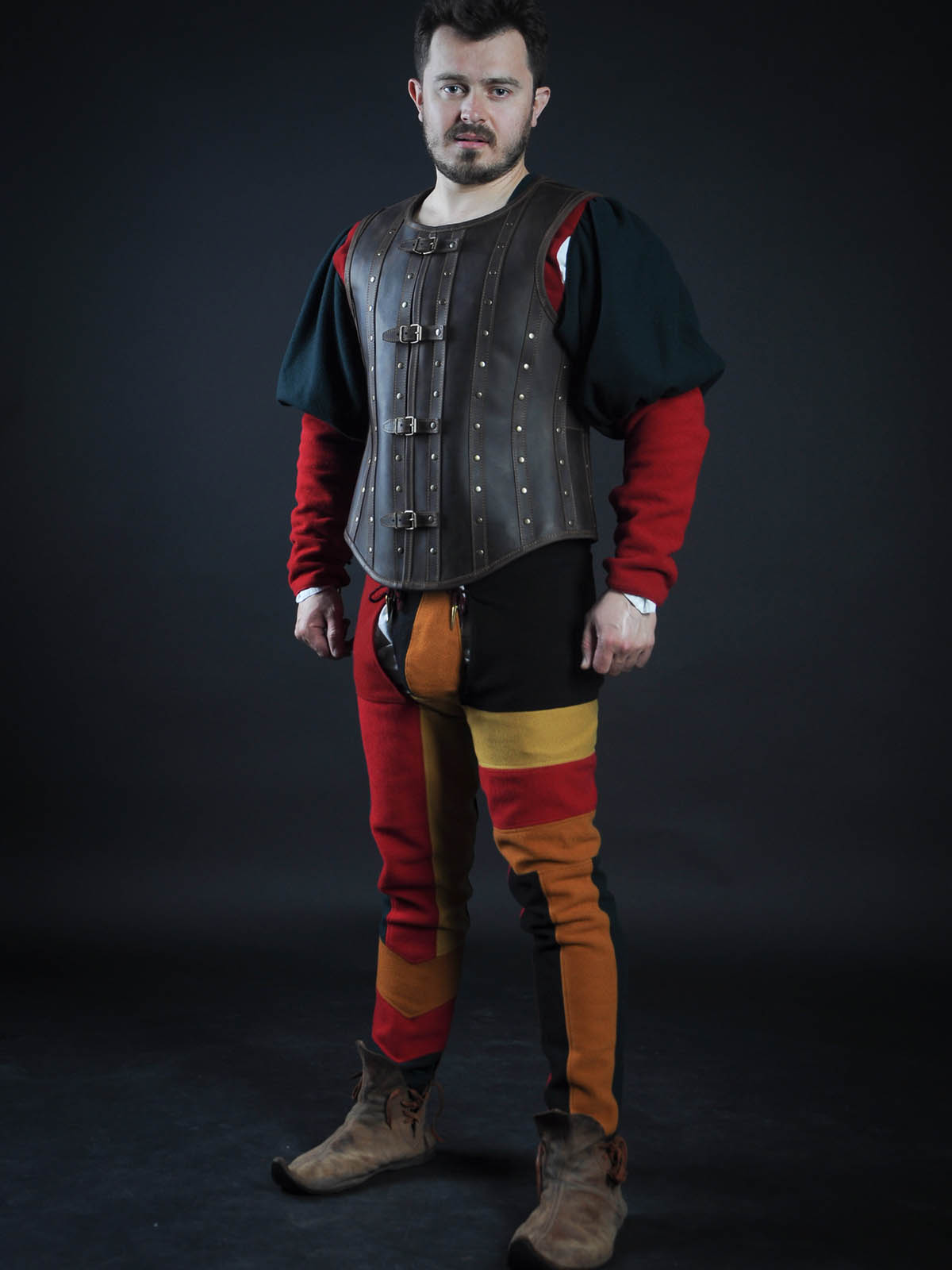 See more leather protection for different body parts in category "Leather armor".