European armor of the XIII century is really unique body armor. It includes few different types of protection: brigand, mail and plate armor. Such combination provides with good defense for your medieval tournaments and bohurts.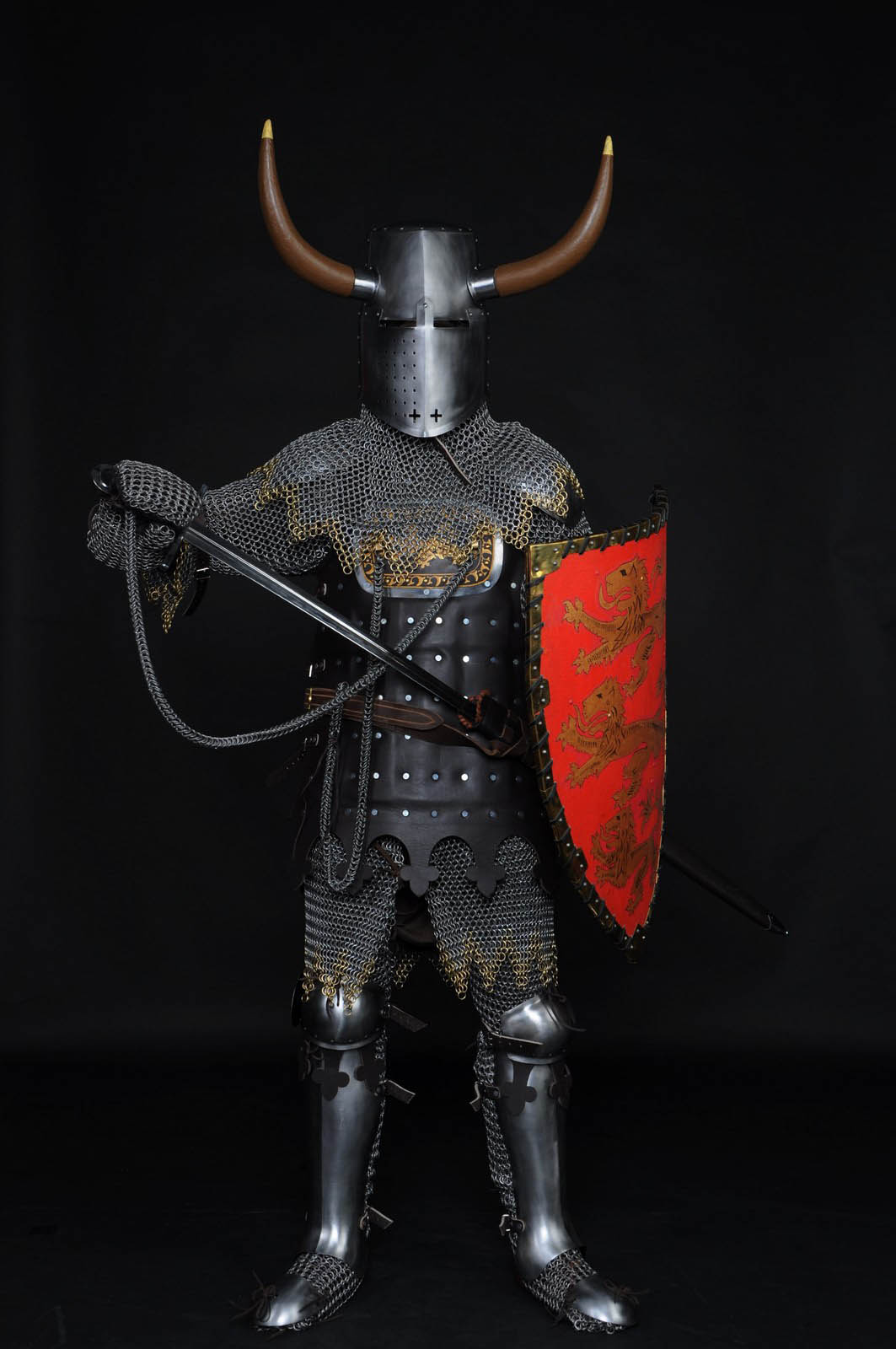 All elements of armor are handcrafted. And, just have a look at this amazing painting on the shield and breastplate! It is completely made with golden paint by hands of our crafters:)
Despite of multi-layered protection, your moves will be quite free in this medieval armor. Helmet Topfhelm can be decorated with horns – you will definitely frighten your enemies at the battlefield! :)
Order this amazing medieval body protection with options you wish – be notable!
See more custom body defense in category "Full armour".