Have the name of these bracers not confuse you. It is not a part of Spiderman costume:) But, look at a design – leather strap in the middle and belts of the contrast color really look like a spider!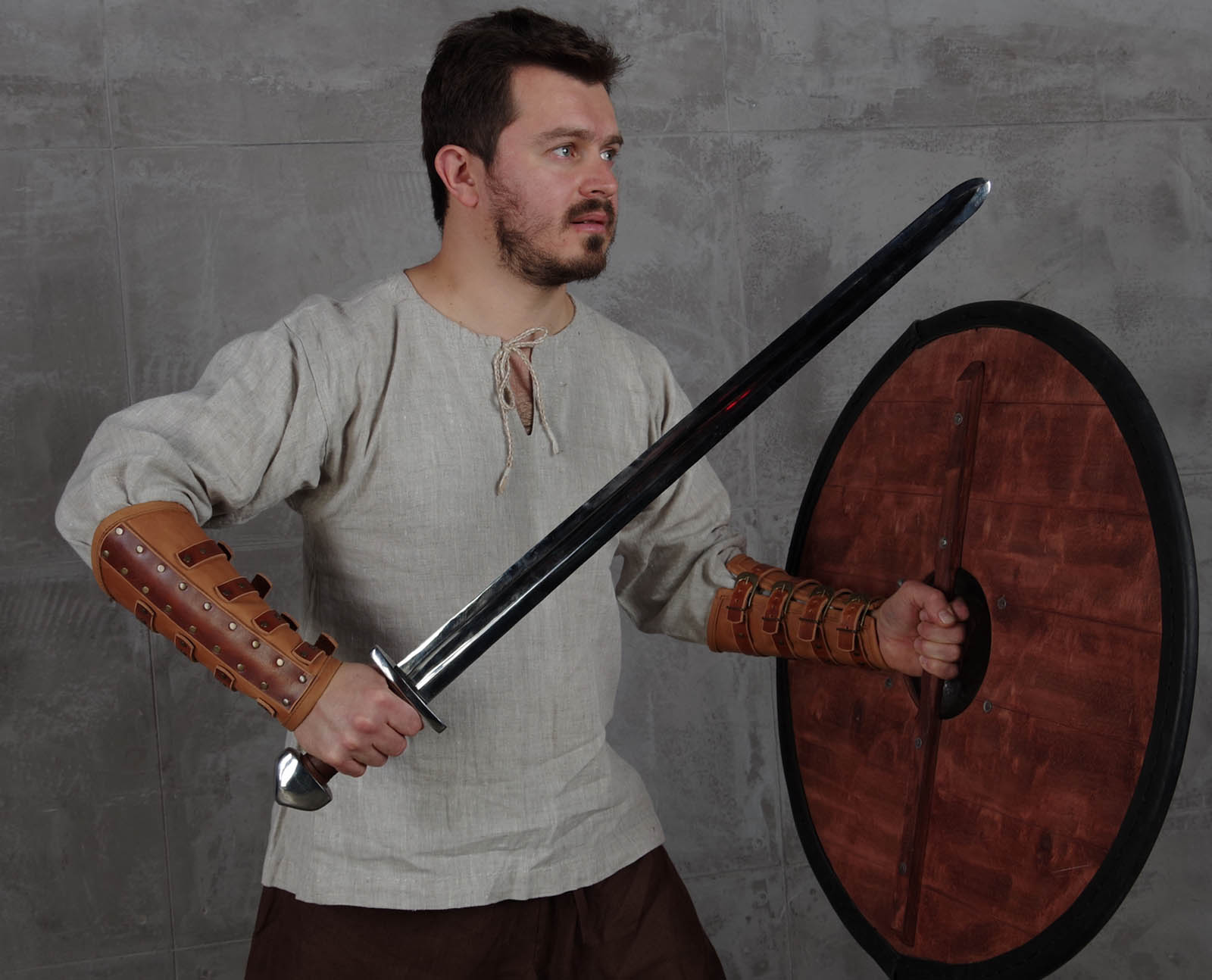 Such leather bracers will be perfect addition for your outfit in LARP or fantasy style. Four belts with buckles reliably fix on the forearm – you may also adjust the size and make better fitting.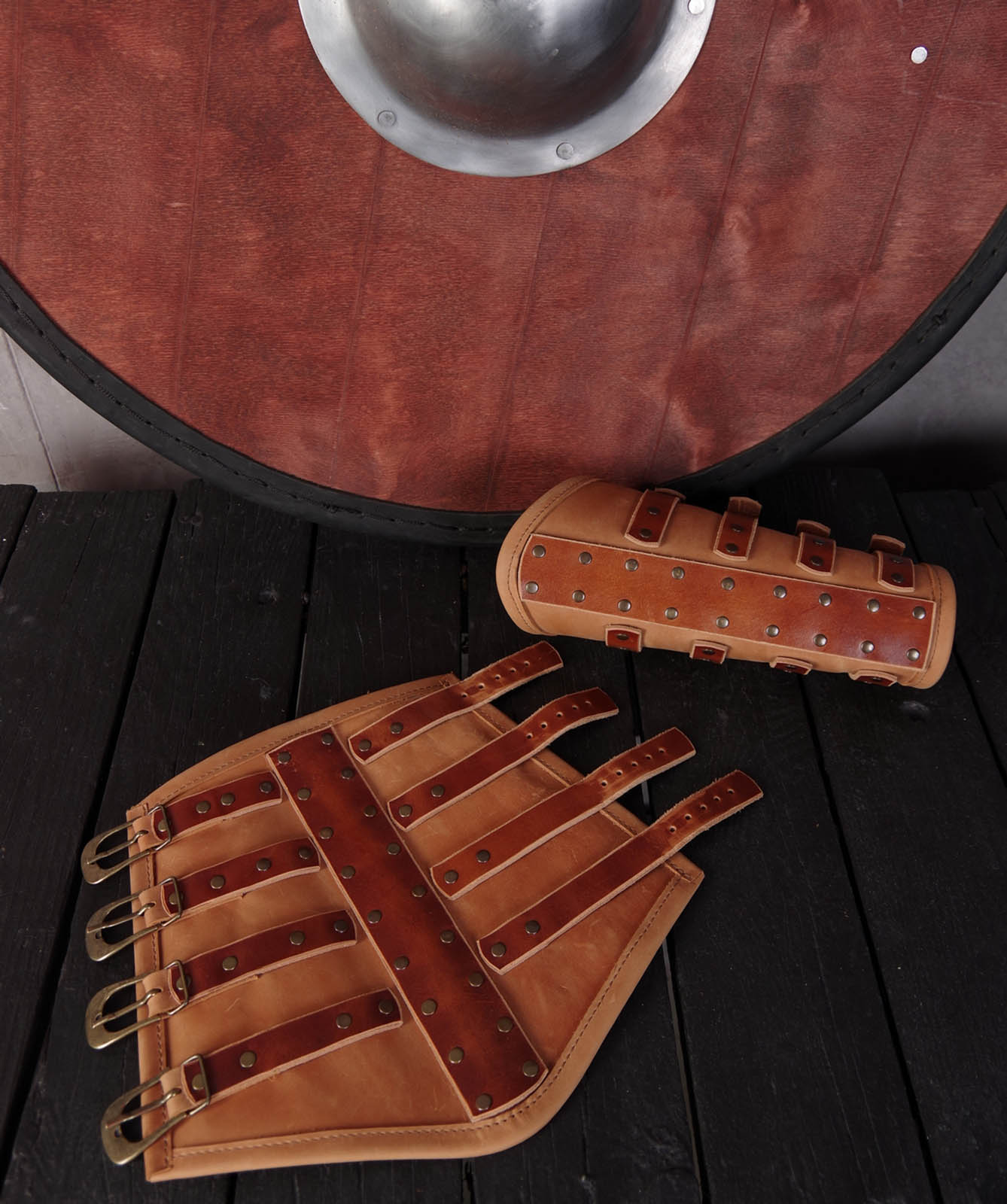 As usually, we offer you different colors for your arm armor. Just imagine how brutally red "spider" will look at the night black leather base of bracer!
See more leather protection for different body parts in category "Leather armor".