Medieval aketon is made of the natural linen of the deep brown color. Linen is well-known as a fabric of firm fibers and with perfect absorbing qualities. So now no need to worry about sweating!
This padded underarmor is handmade by customer's measurements. Leather straps from the front provides with reliable fastening.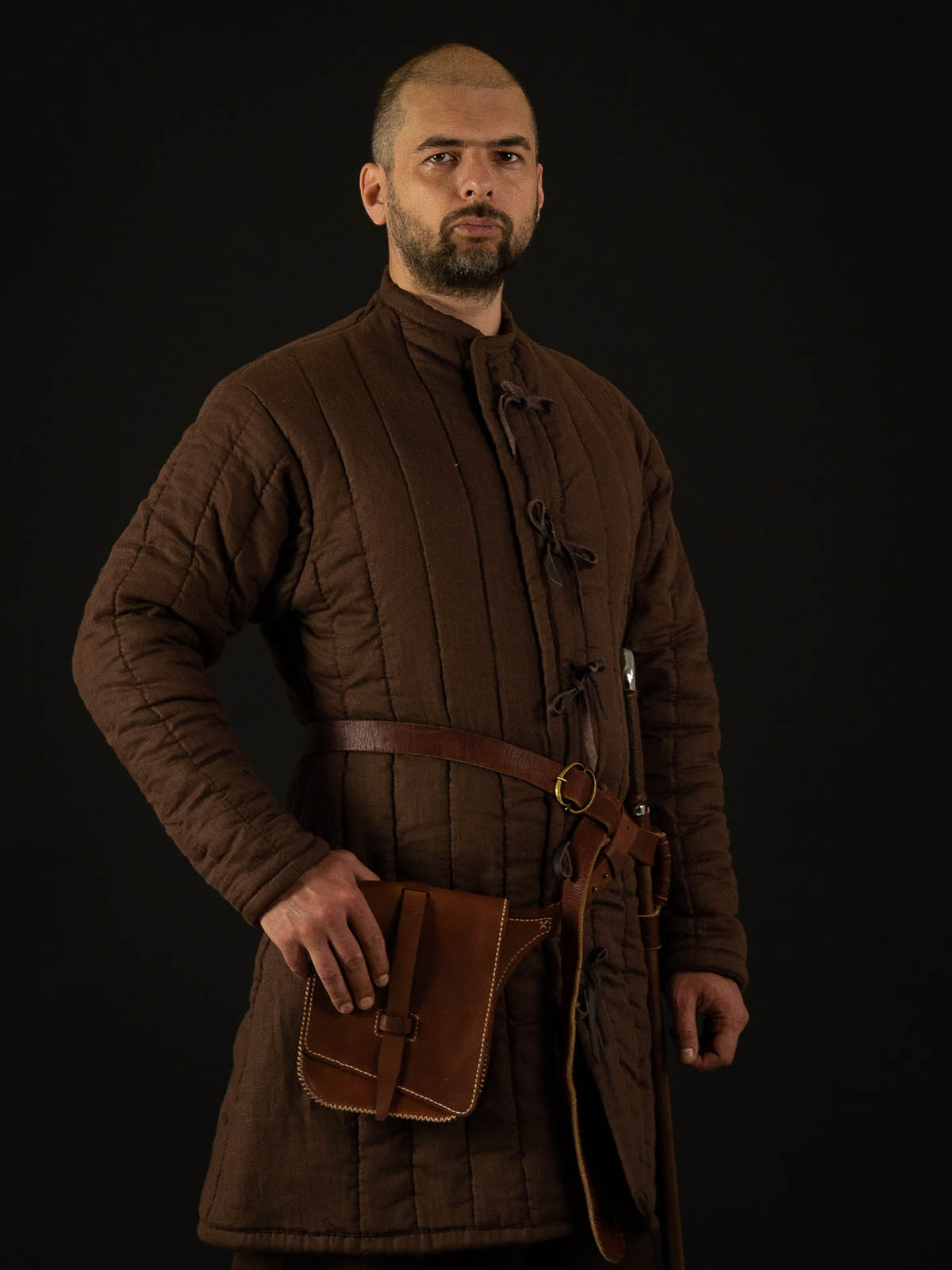 You may choose different quantity of padding for your aketon (depending on the main armor, which you will wear over it), fabric and color.
And, if you took a shine at these beautiful leather accessories, which are worn on our knight, have a look at categories with handcrafted bags and belts!