At the first sight, these bracers look so simple. But, look closely! Thin leather strips are riveted to the black base with steel finding rivets and create fine diamond-shaped pattern. By your wish, we may make bracers of other color (there are six for your choice!), and even make strips of contrast color:)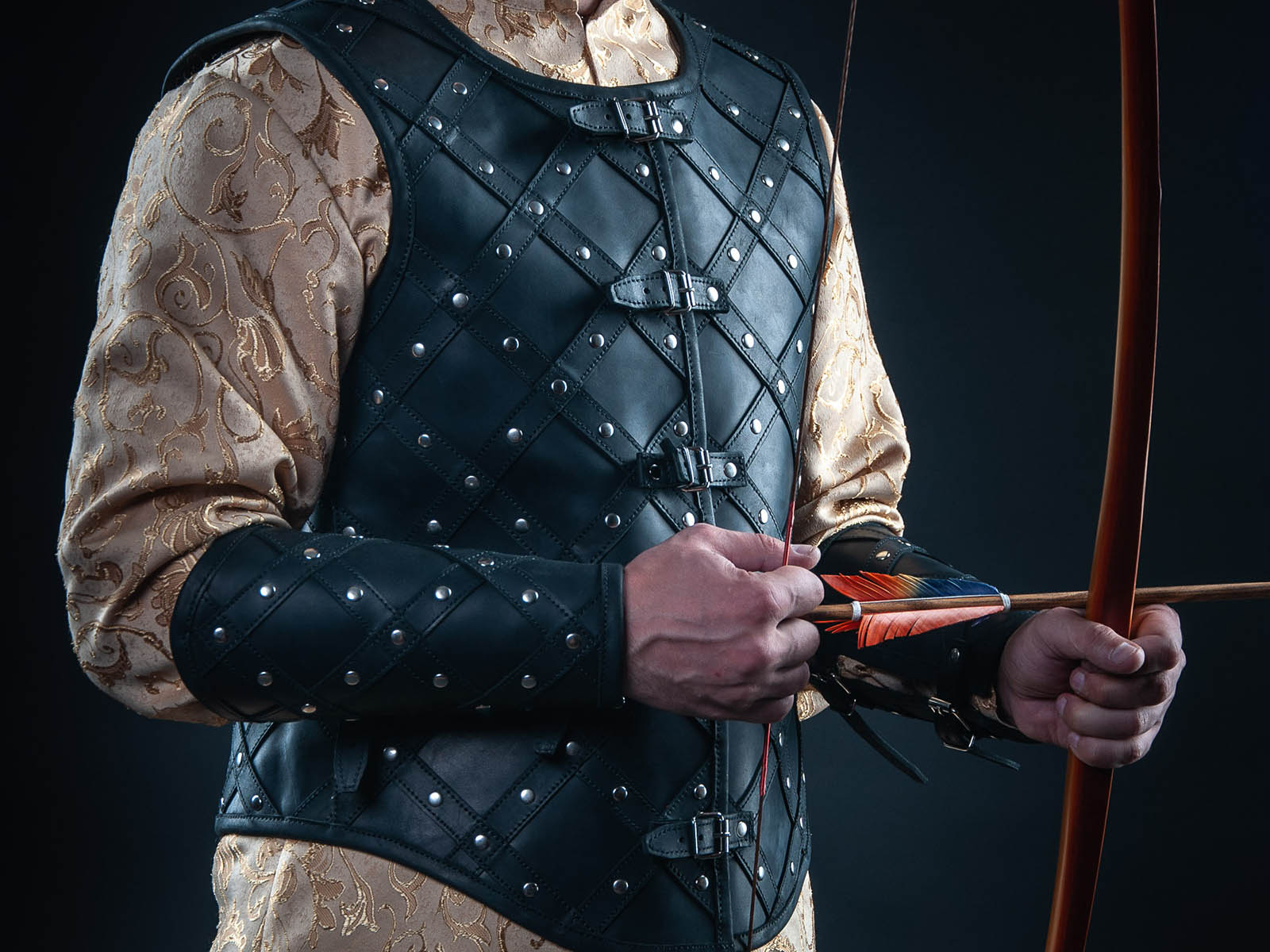 Such functional leather bracers will be cool arm armor for fantasy-style or LARP event. And, have a look at leather vest of similar design. Both goods together make an amazing body armor set!
Bracers are fastened with two belts and buckles from the inner side of forearm. In options, we offer few models – simple steel-nickel plated or cast bronze buckles.
See more leather protection for different body parts in category "Leather armor".