We made this awesome brigandine of the XIV-XV of natural velvet of rich scarlet color. There are brass rivets and handcrafted cast buckles. Belts with buckles are placed on the shoulders and sides that provides with good fit and comfortable wearing.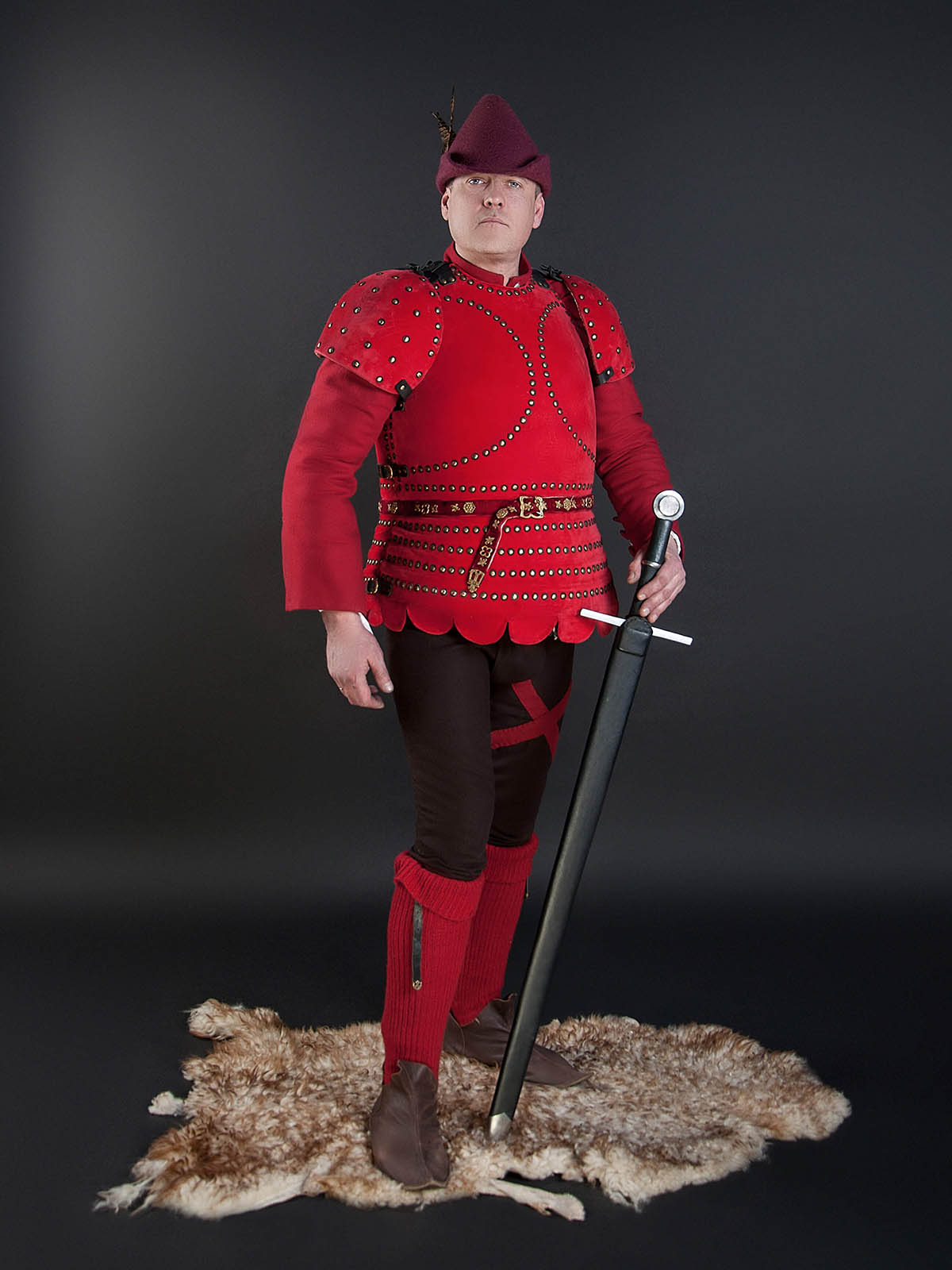 There are also whole-hammered removable spaulders shown together with this medieval brigand armor. By your wish, you can order pair of the same shoulder protection or different type: brigand or metal spaulders.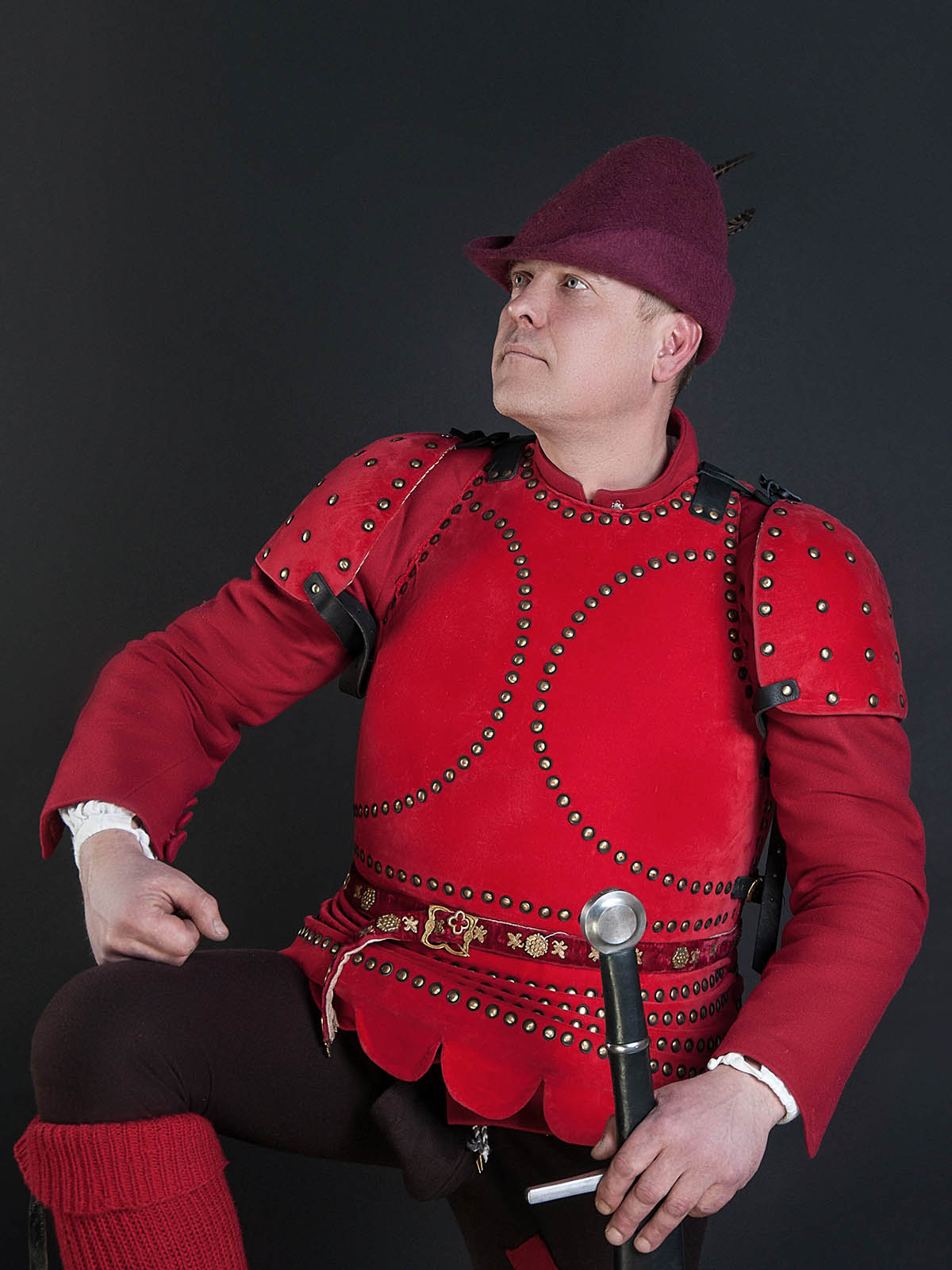 And two more amazing corazzines – of green suede and leather. Aren't they look fantastic?! Even a king would be proud of wearing some of these brigandines!
Brigandine is supplied without leather belt, but you may order it separately and adorn with cast belt mounts.
In category "Brigandines" you may see all models of medieval plates' armor, which we make.