Look at these lines, shapes and surface! This German Gothic full-plate armor is a real work of art! It takes several weeks and dozens of hours to make it, but every single minute is worth the result.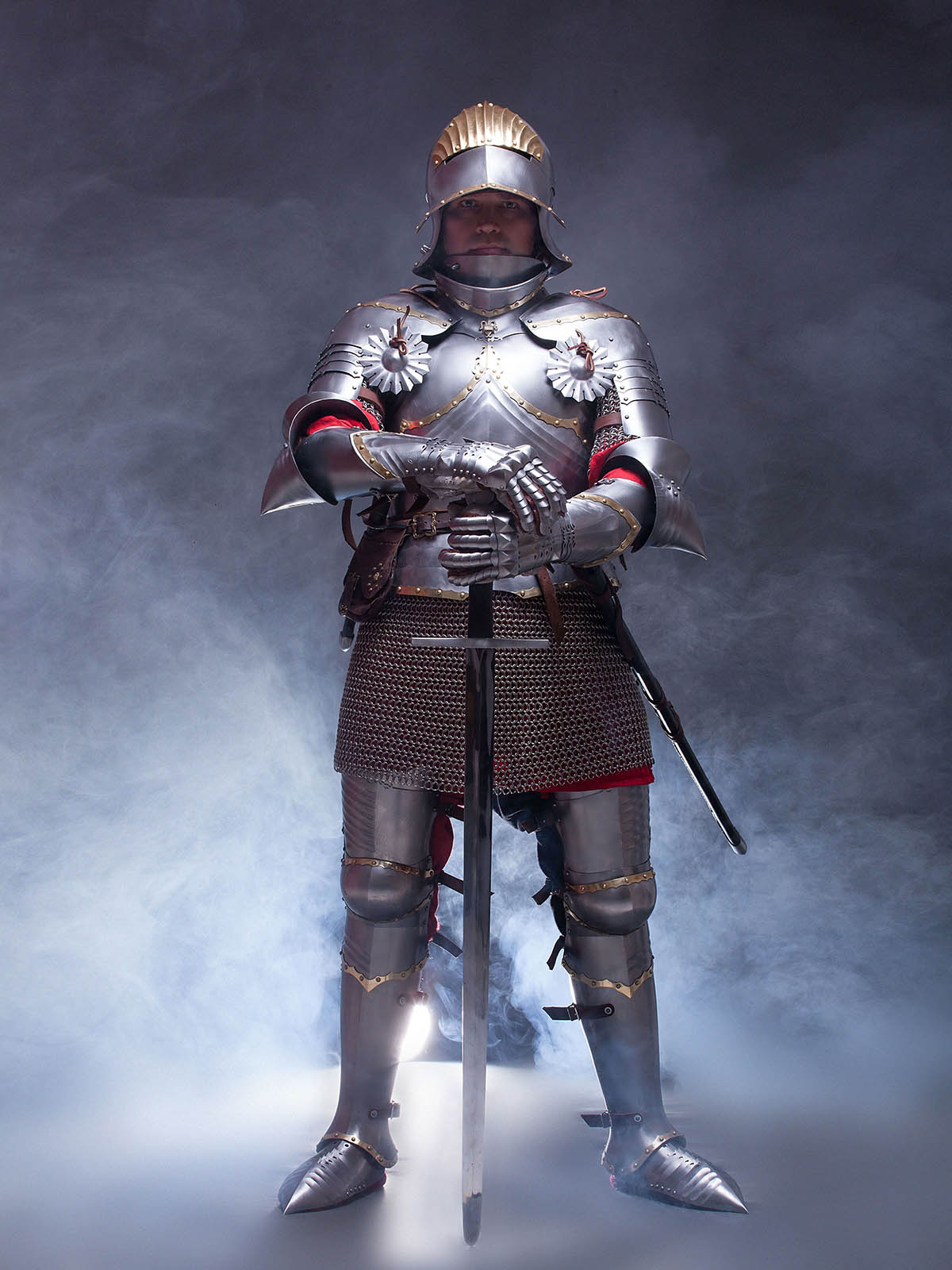 Sharp lines, reinforcement ribs and pointed forms are typical features of this armor. We created it of cold-rolled steel, decorated with brass strips and made satin polishing. In options, you may choose mirror polishing: then a sword will be no longer needed – enemies will be knocked down by your shine:)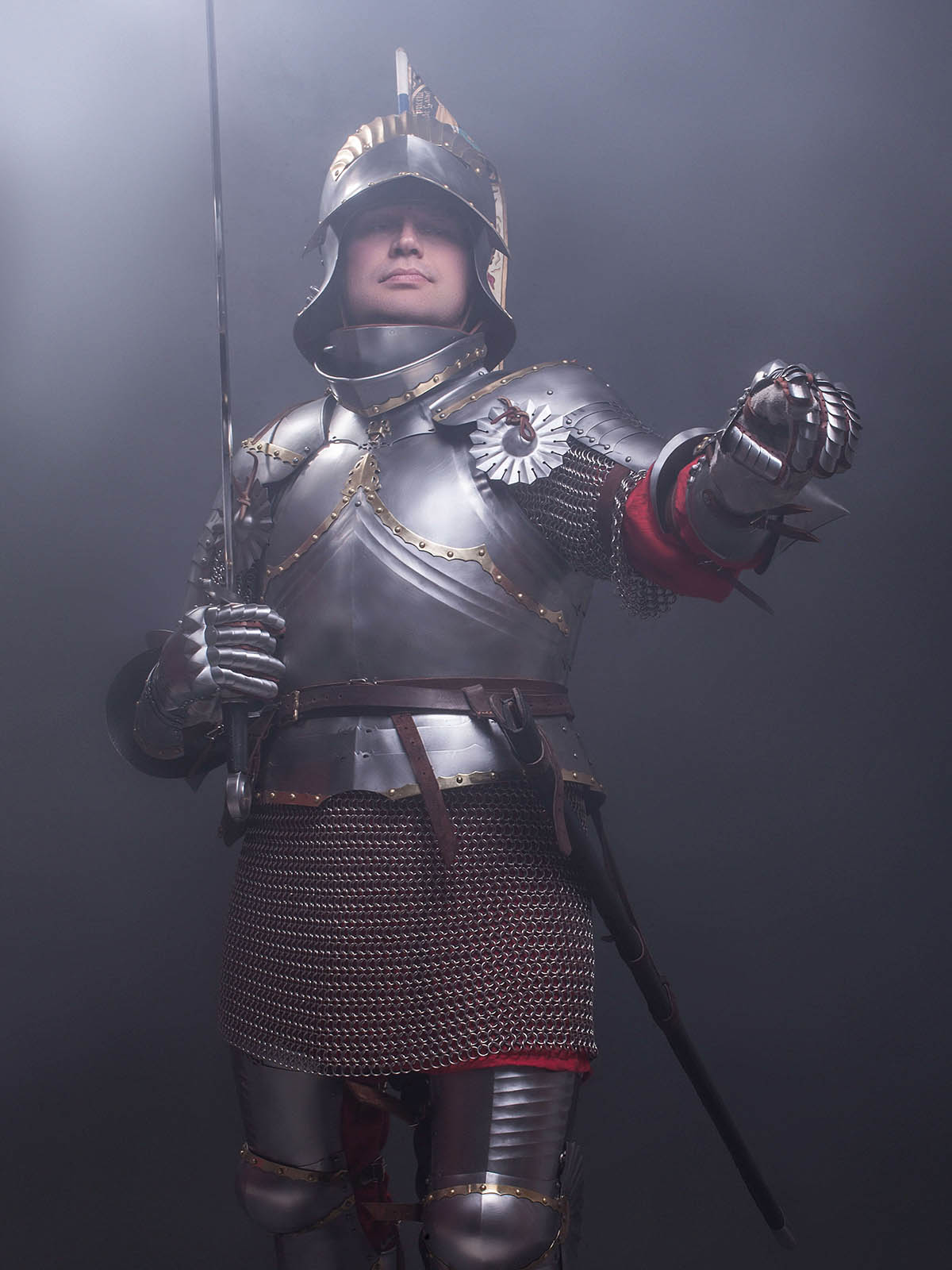 This medieval body armor is completely handcrafted for personal parameters of customer. Such additional options as color of leather belts, buckles or rivets can be chosen in options. We also ready to make any changes you wish in this authentic armor.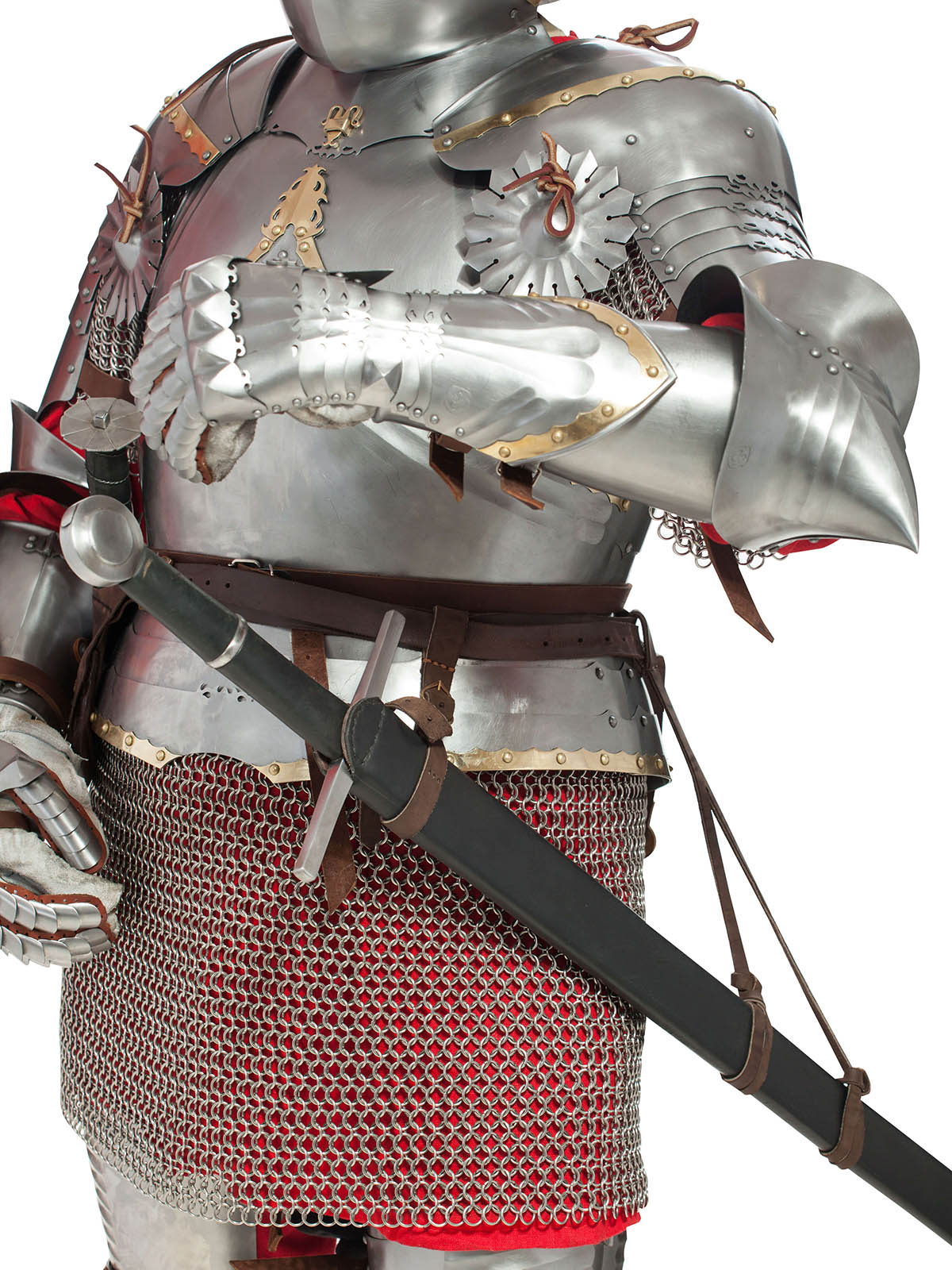 And, don't miss a chance to get to know history of this amazing medieval plate armor in our article.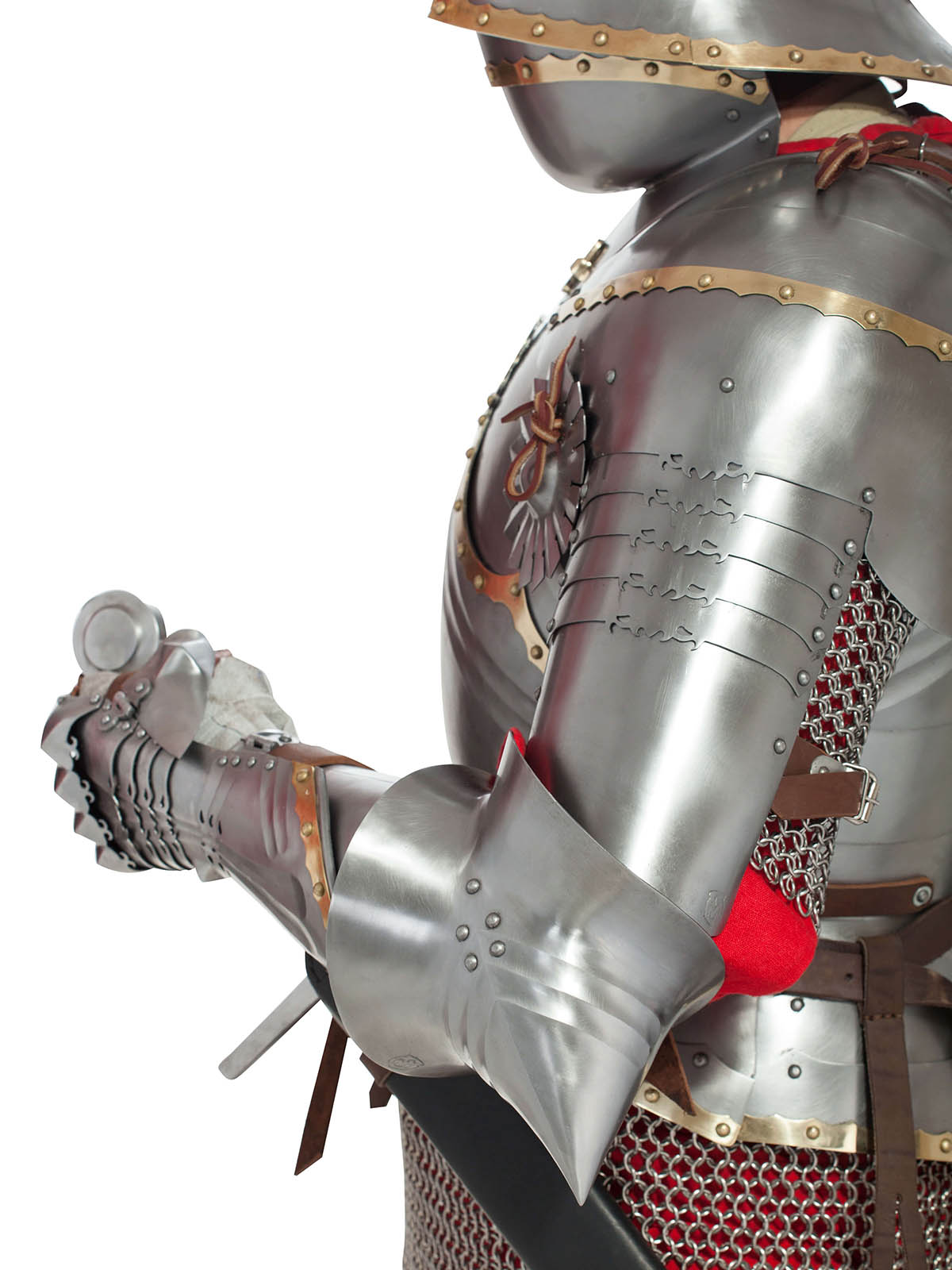 In category "Full armour" you may see all models of medieval plate armor, which we make.