Hood with long tail and attached shoulder cape was very popular among medieval men in the XIV-XV centuries. Such tail – long and narrow kind of tube – was called liripipe.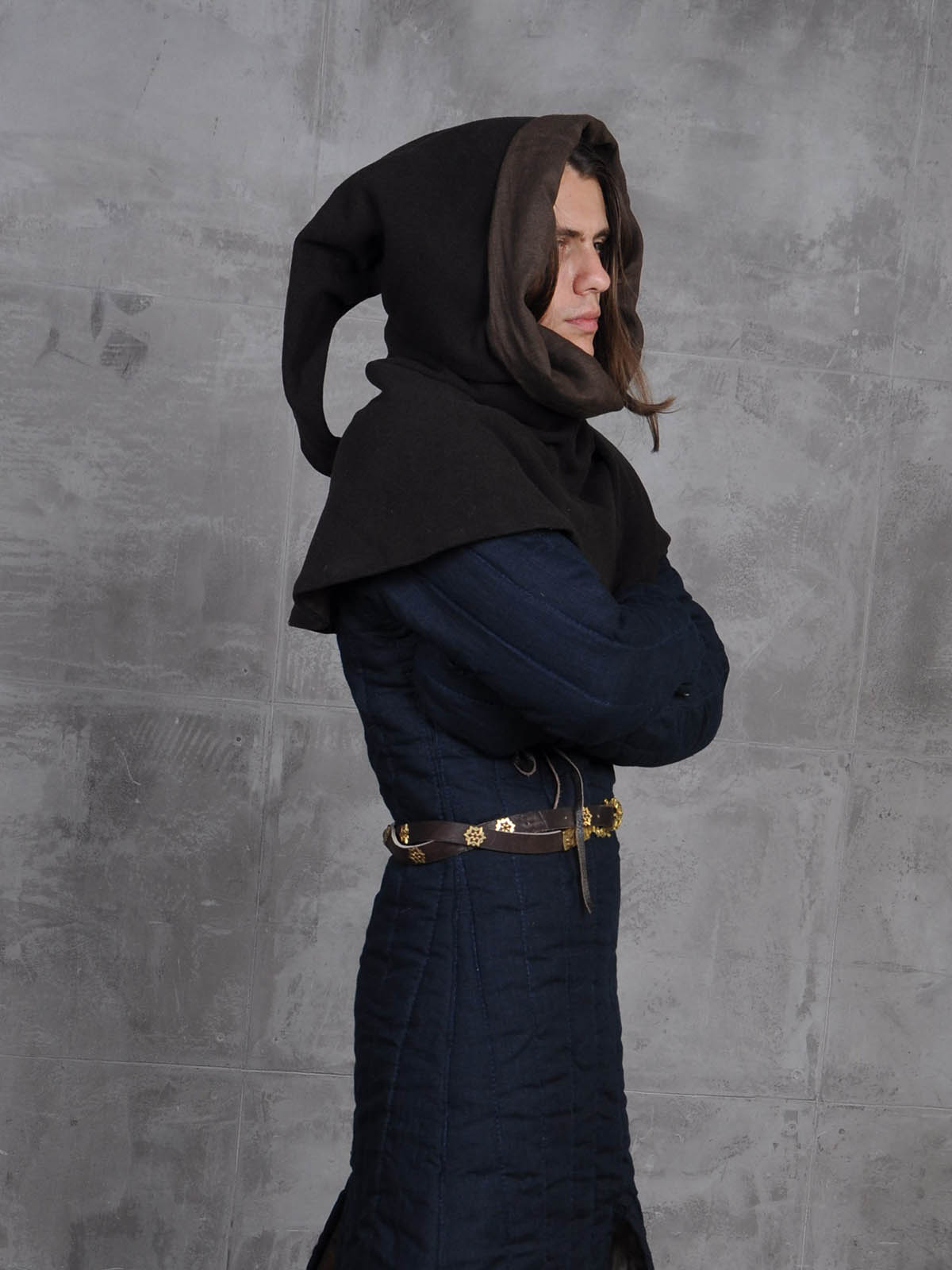 We make our medieval hood with liripipe according to the historical accurate patterns. This headwear will definitely be a perfect addition to your men's outfit! Just choose fabric (linen or cotton) and required color – and we will gladly make it for you!
In category "Headwear", you may find more medieval headwears as for men, so for women.