This beautiful full-plate arm armor is a part of famous George Clifford's garniture of the XVI century. We took this piece of medieval steel art as an example and created really awesome metal body armour.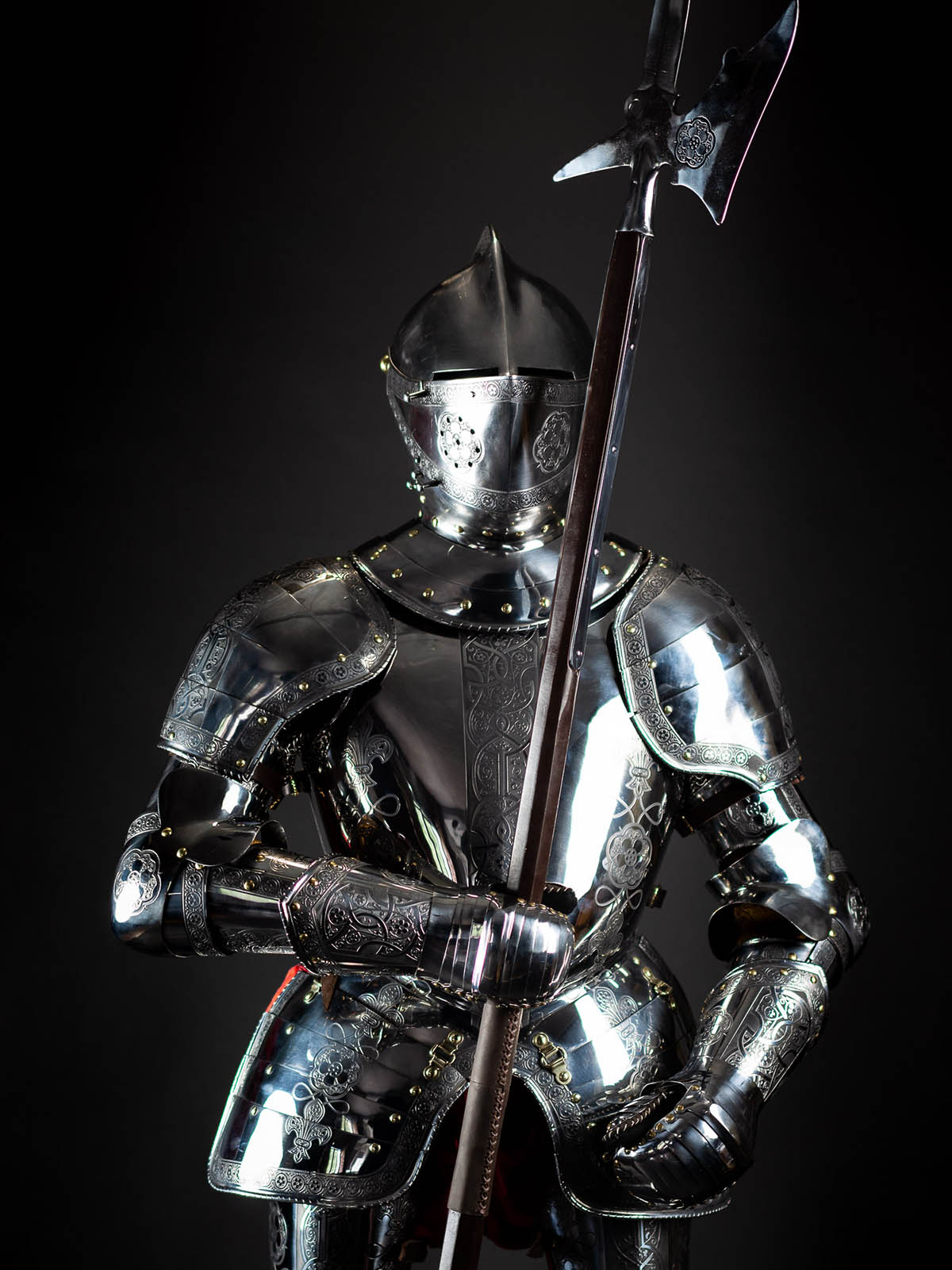 Plate arms with closed bracers have elbow caps with fans, which protect outer part of bend of the arm. Armor is fixed with leather belts with buckles on your arm. For more comfortable wearing and better protection, we do strictly recommend using of such plate protection over padded underarmor.
All surface of armor is decorated with handmade etching. We can make any pattern by your wish on this medieval custom arm protection.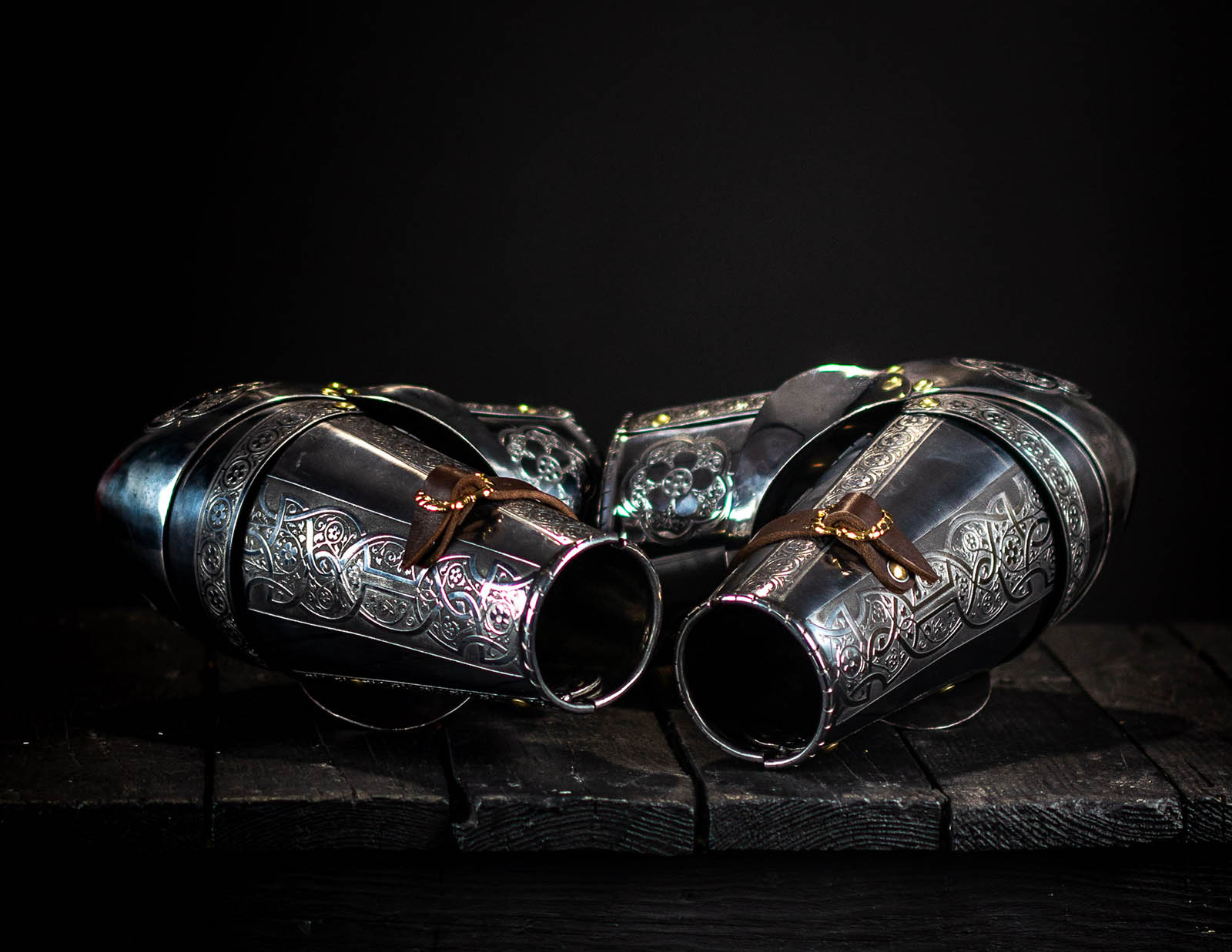 More model see in category "Metal bracers, couters and full arms".