Armour making takes much time and energy.

Let us show you some parts of one order, which our crafter hammers away now.

Helmet with lifting visor for fencing. This model is being made of stainless steel 2.0 mm. Such helmet will defend a head perfectly, and also will not rust in time.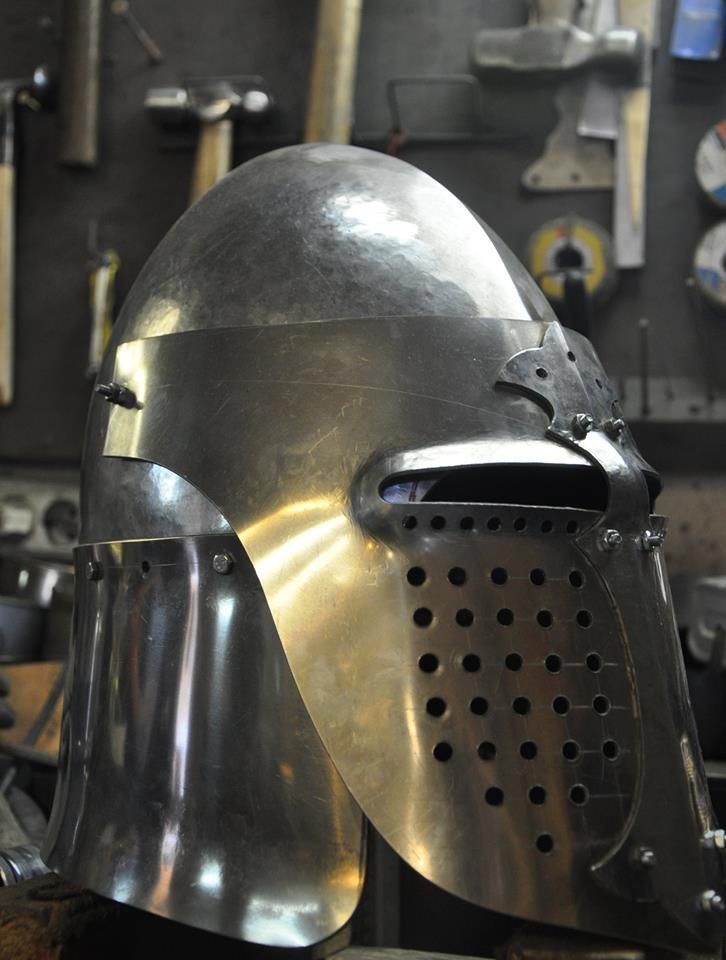 Eye slit is about 1.8-2.0 cm. Such width meets SCA standards.

Holes on the visor allows free breathing during trainings or battles.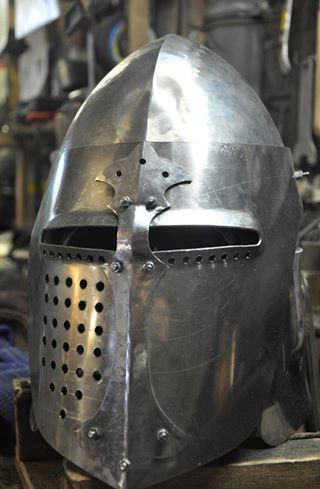 Closed hinged greaves of the XIV-XV century. Cold-rolled steel of 1.5 mm is used for this leg protection.
Measures for such closed greaves are to be taken over the padded protection. Then you can be sure, that your legs are protected good.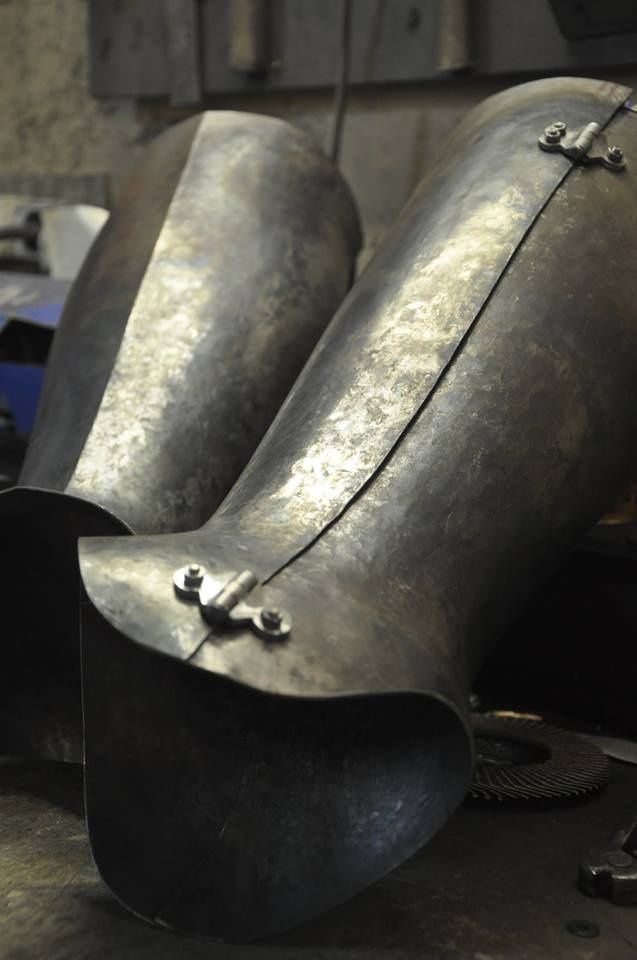 Knight gauntlets of the XIV-XV century with articulated fingers. Gauntlets are also made of cold-rolled steel 1.5 mm.

Steel "knuckles" are riveted to the firm natural leather.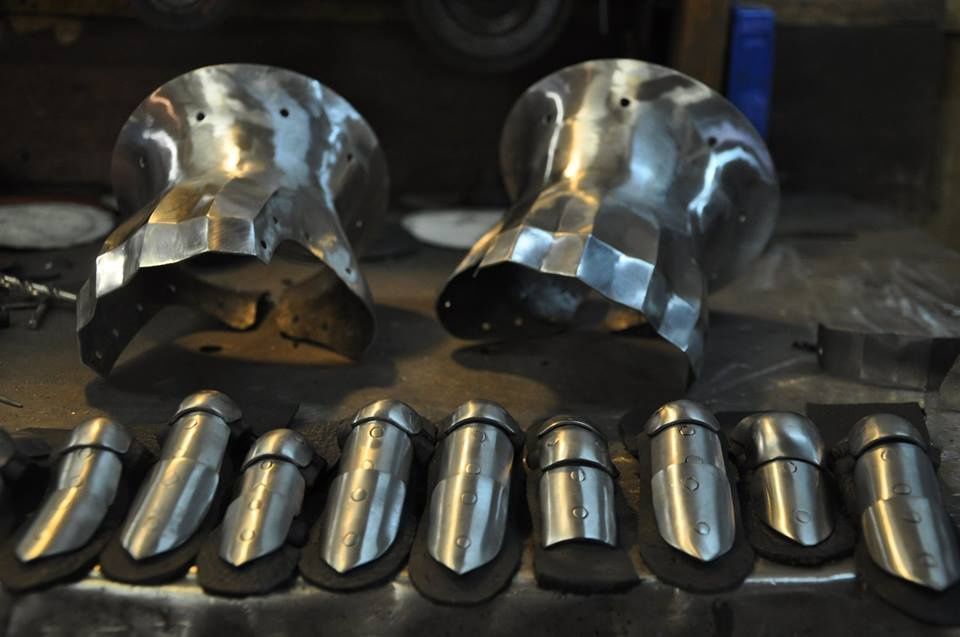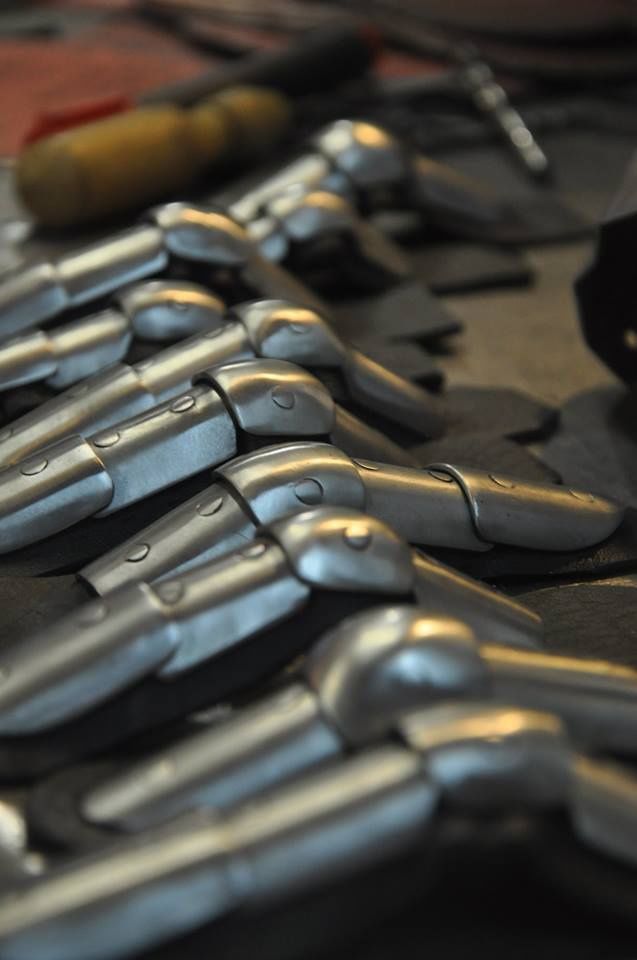 We leave spare leather edges, so customer could sew own leather gloves (on which plate gauntlets will be worn).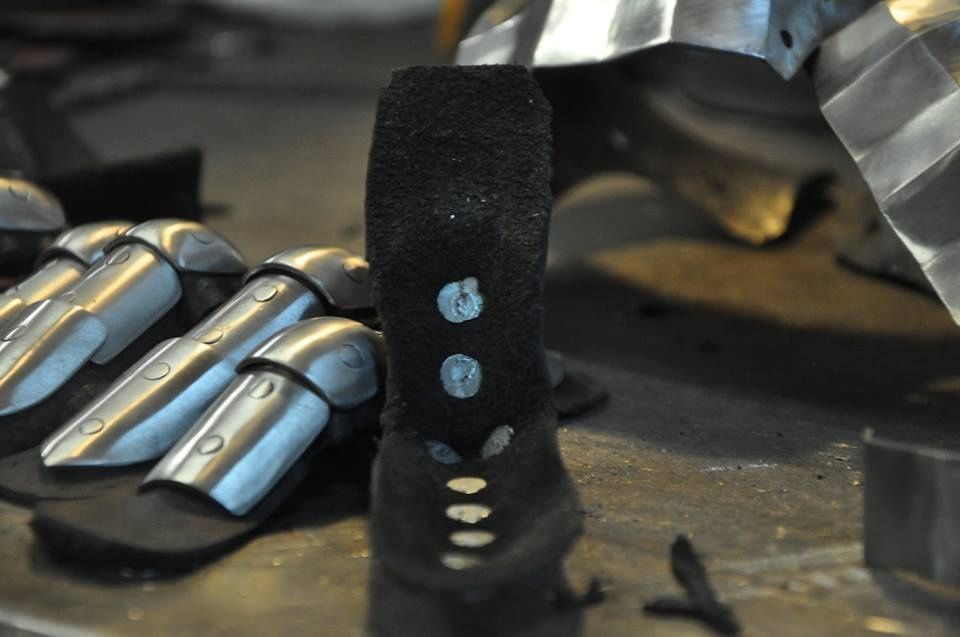 All these items can be made of another type of metal, or with brass rivets and colour of another leather. You just need to choose options, which you like more:)