XV century was a period, when long, wide and shapeless clothing gave way to slim-cut tight attires. Long chausses fit tightly, slim-waisted doublet underlines body shapes.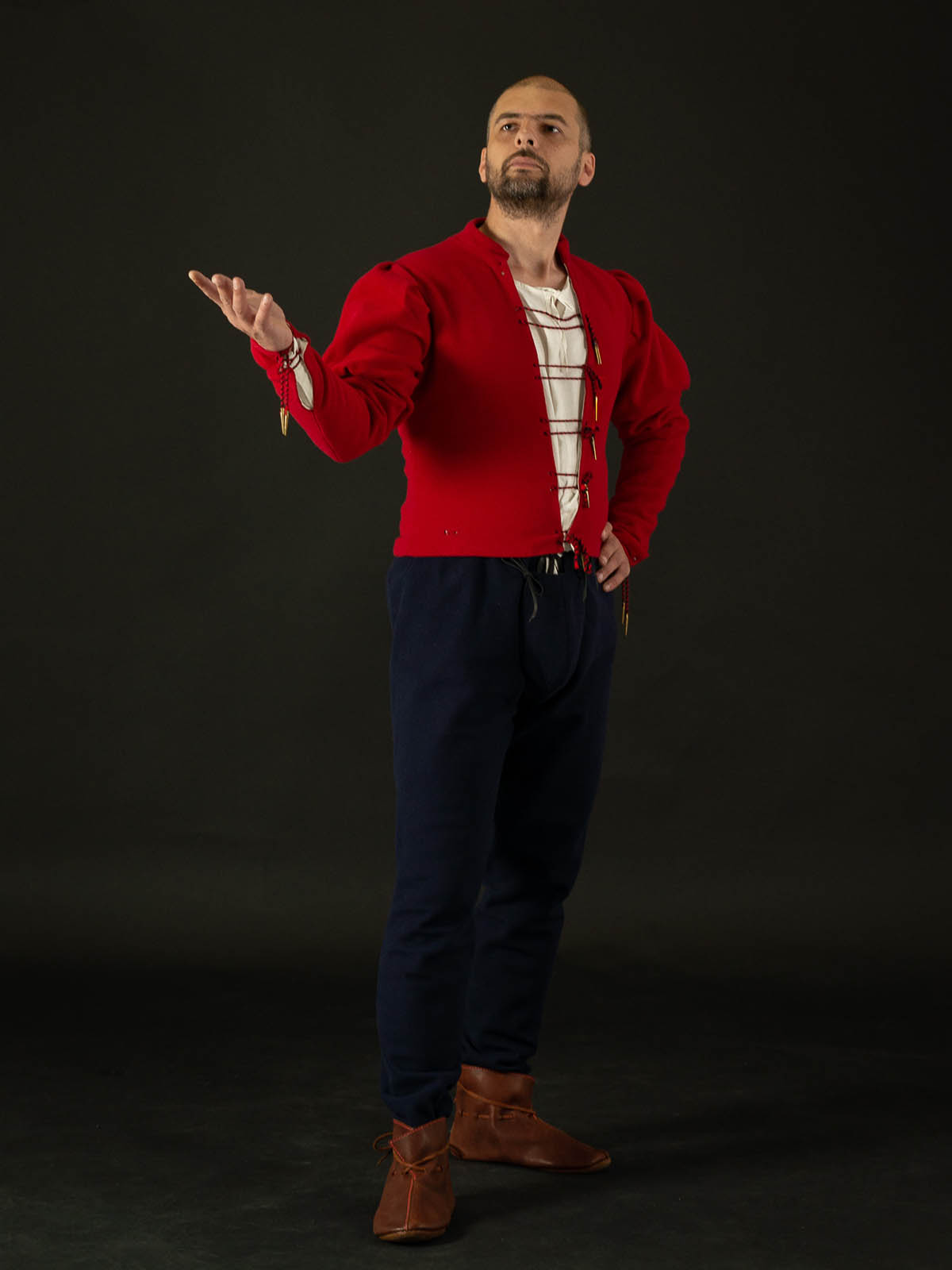 This Burgundian men's suit of the XV century is hand-made clothing by individual parameters of customer. That allows good and comfortable fitting of outfit.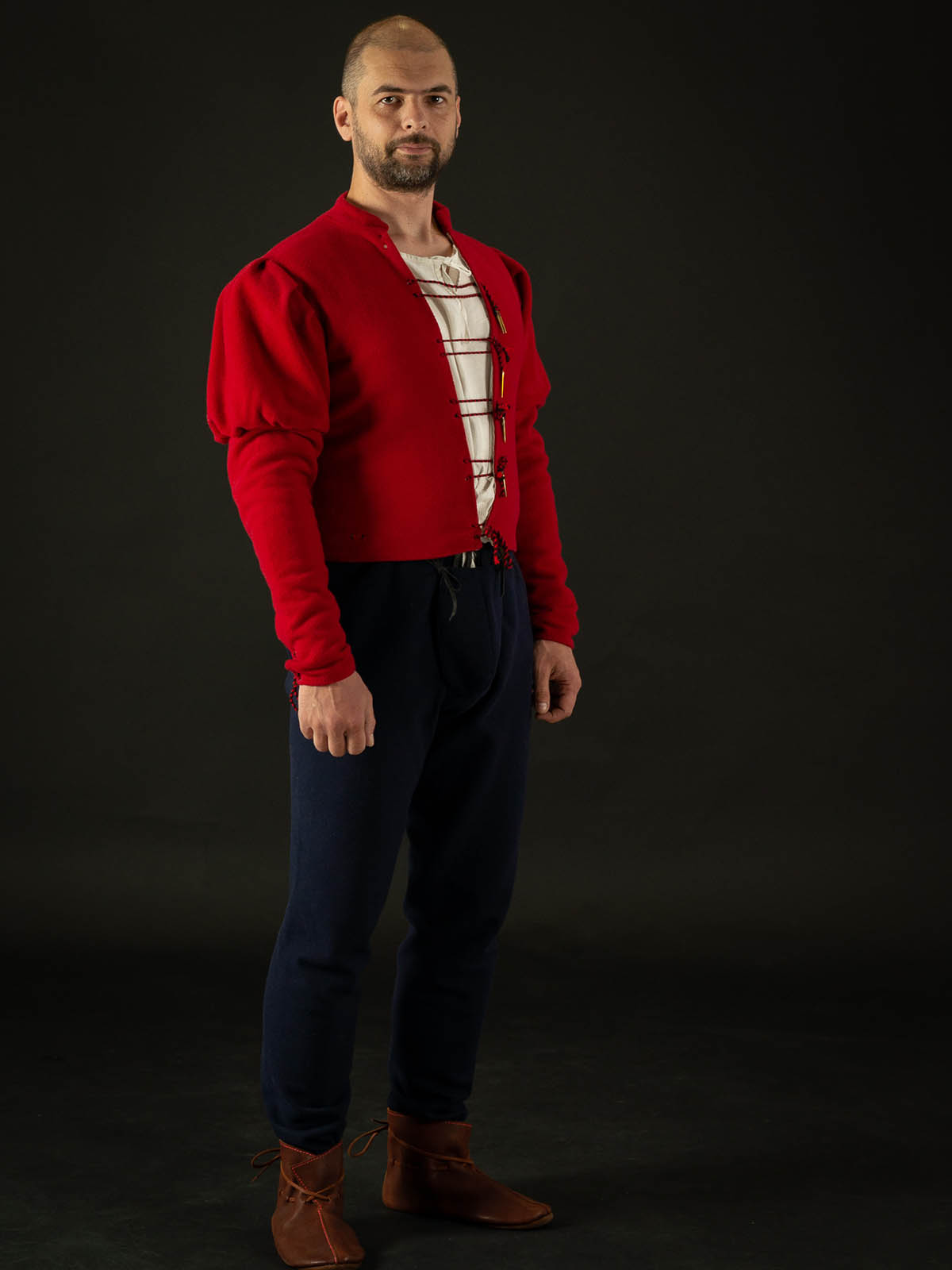 Every hole for lacing is sewn round by hands of our tailors; every point is crafted by our artisans. We are sure that you will feel incredible in such costume at any medieval event!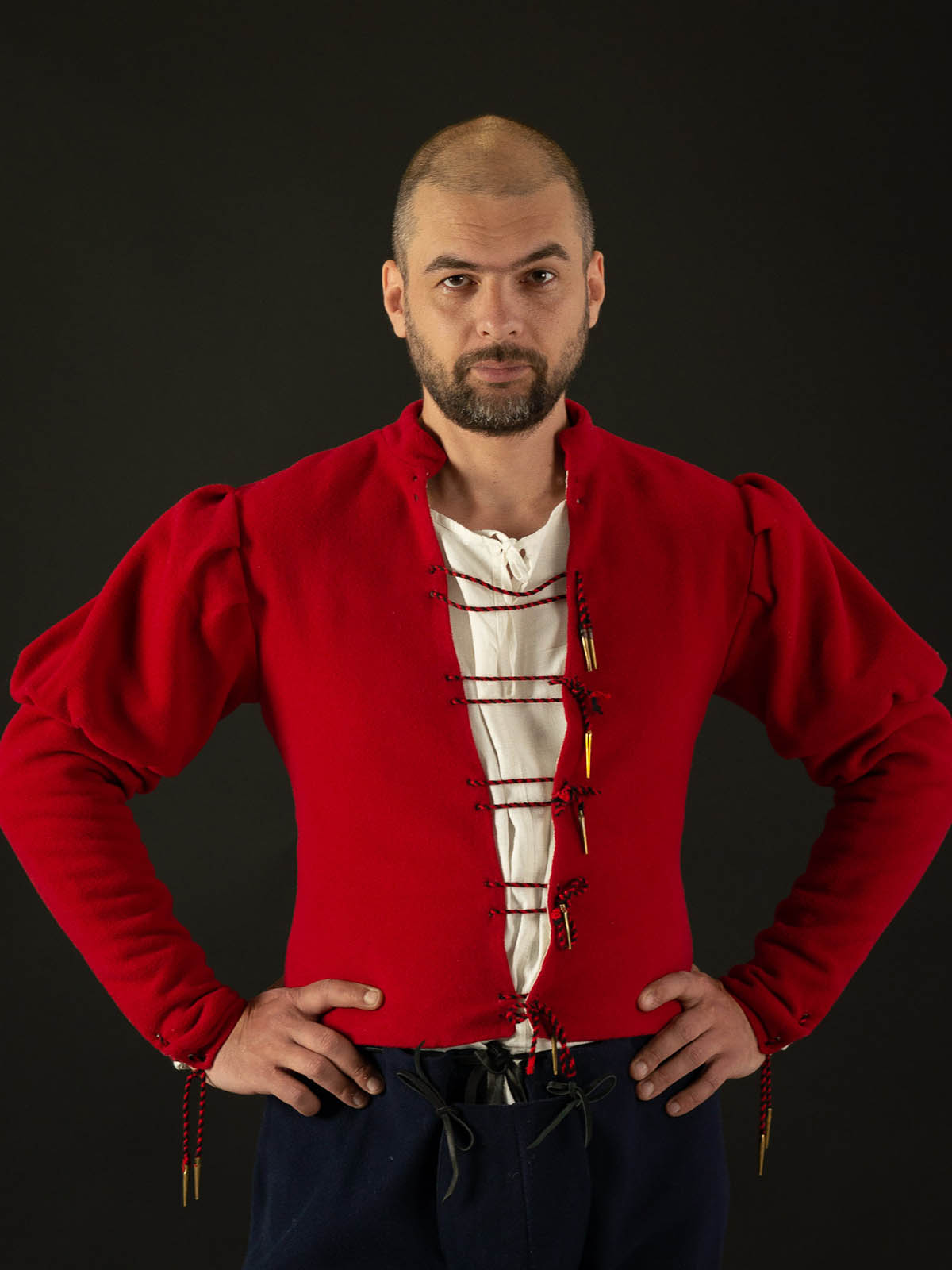 In category "Men's medieval costumes", you may see more models of different historical periods.