This beautiful helmet armet of the XVI century is made of cold-rolled steel. Padded cotton liner is sewn inside and provides with very comfortable wearing.
Plate gorget protects neck; movable visor covers face.
Armet on the photos has blueing as finish treatment. In options, we offer also satin or mirror polishing for you medieval helmet. Colors of belt, rivets and buckles may be also chosen by your regards.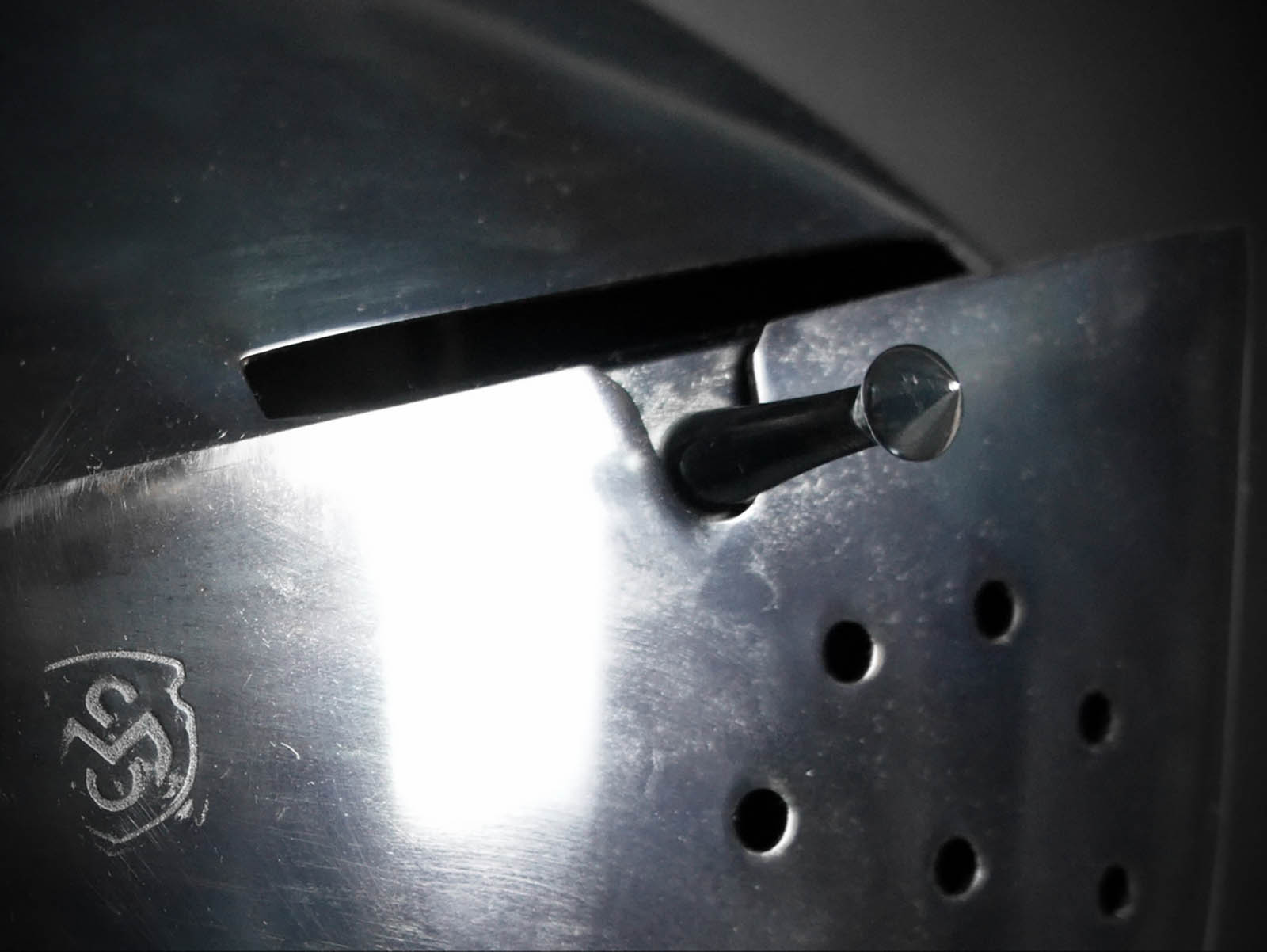 This medieval head protection is custom-made piece. It means that we use personal parameters of client for making of such helmet.
See more medieval helmets in category "Helmets".