Just look at these wild wide men's pants! Loose on the upper part, they leave freedom for all your movements. Long fabric straps on the calves tight it on the bottom part.
These medieval pants will be an important detail of your Viking costume or outfit of Oriental fighter. We sew it of natural materials (linen, cotton, wool), so wearing will be comfortable and nice to skin.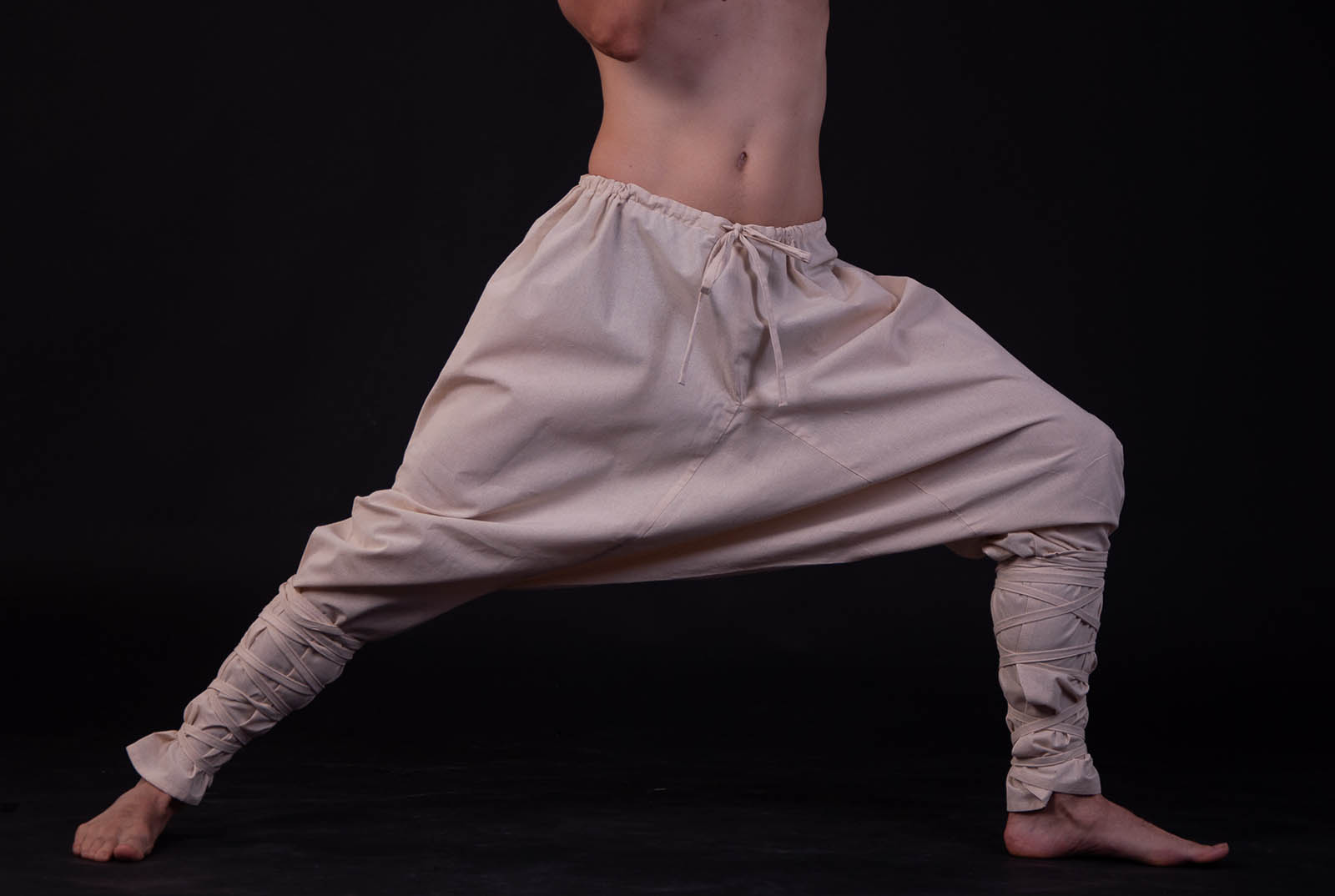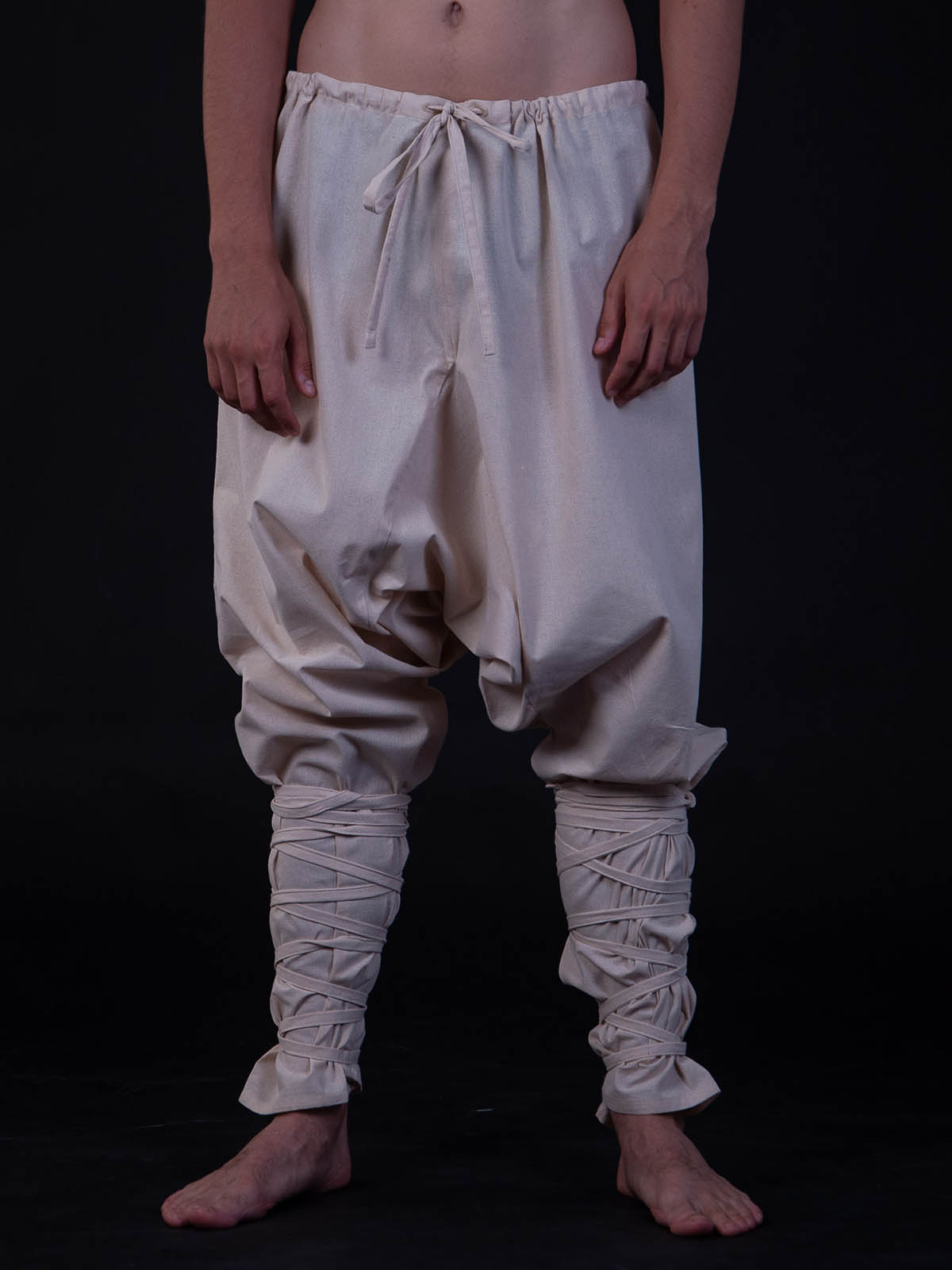 There is great variety of colors for your Eastern pants in options. Be sure that we can make pants matching exactly your medieval costume!