This amazing set of leather body armor in style of Bëor the Old is completely handcrafted by customer's parameters.
Set consists of cuirass and bracers of croupon leather. For making, we use only top quality natural leather, firm leather belts, cords and buckles.
This armor has good protective qualities, despite of it's made of leather, not of steel. In addition, it is light, comfortable and durable in wearing.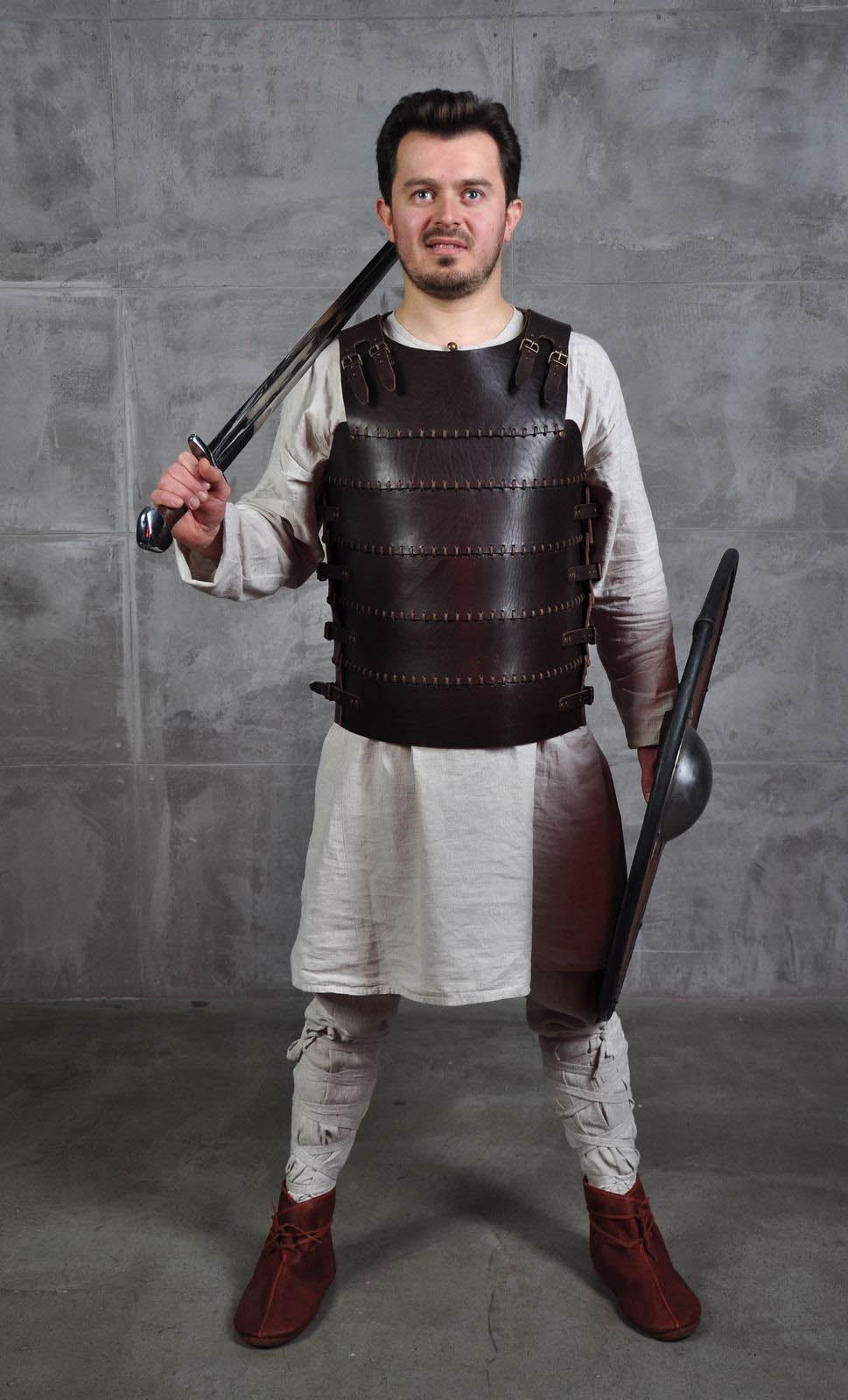 You may order the whole set, or each part separately. As usually, we offer different colors of leather, such as black, brown or red. If you wish color, which is not listed, please contact us via [email protected]