Women's dress in style of the Middle Ages has quite simple design – long wide skirt of dress, long narrow sleeves, round neckline… But, once you add a wide fabric belt with ribbons, your look completely changes!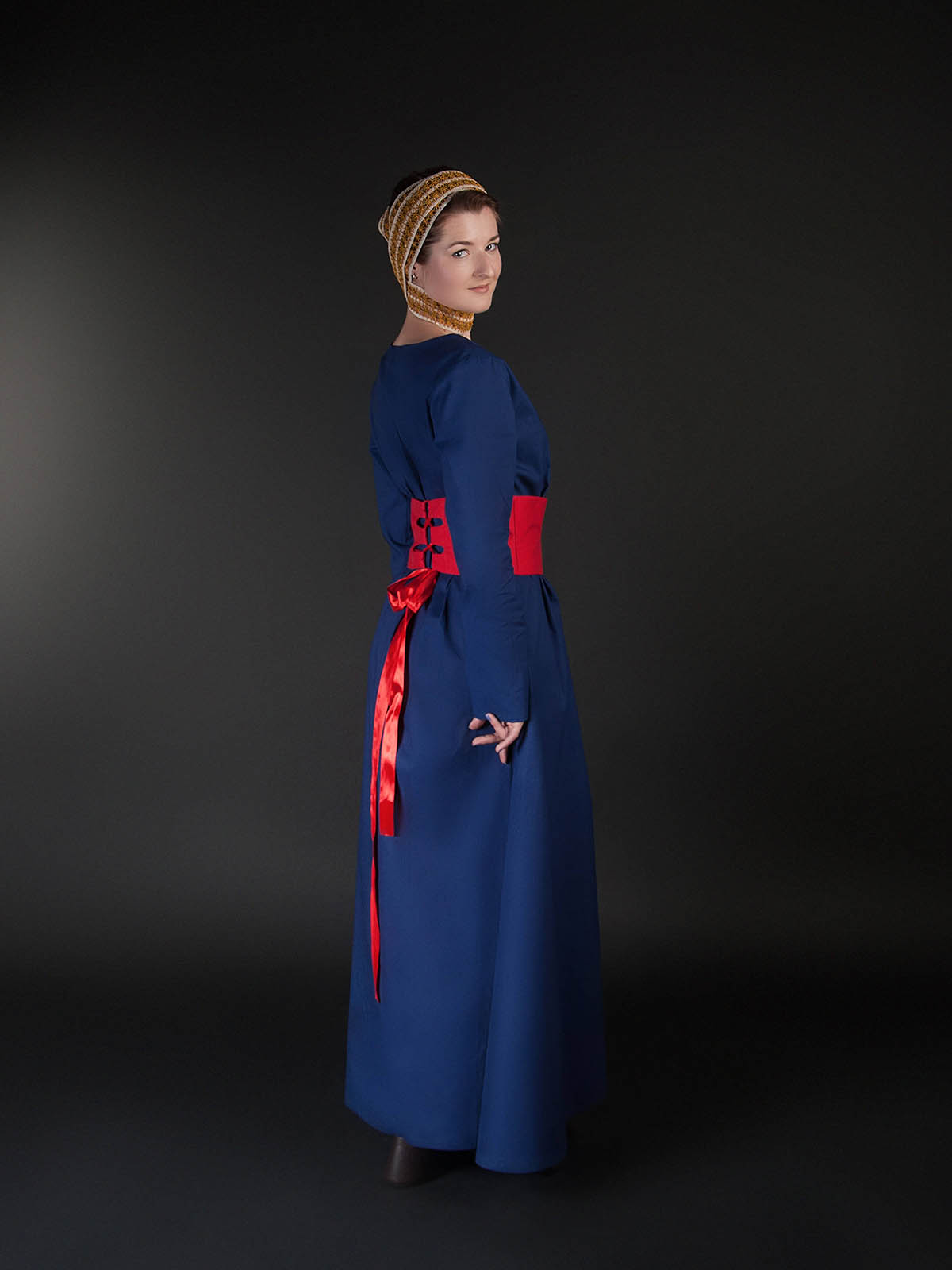 Belt of contrast color has long silk ribbons for lacing. Doesn't matter, whether you lace it from the front or from the back – in both cases it look awesome!
Such dress may be used as a base dress (chemise) for your medieval outfit or fantasy style look. We offer wool, cotton or linen of various color for this dress.
See more medieval and fantasy style clothing in category "Women's dresses".