This gorgeous medieval armor is made of natural velvet of deep scarlet color, brass rivets, red leather belts and crass bronze buckles.
Big front plate covers the chest. Entire design of this brigand armor is modelled in a way to protect all vital areas. At the same time, construction allows free and comfortable movements.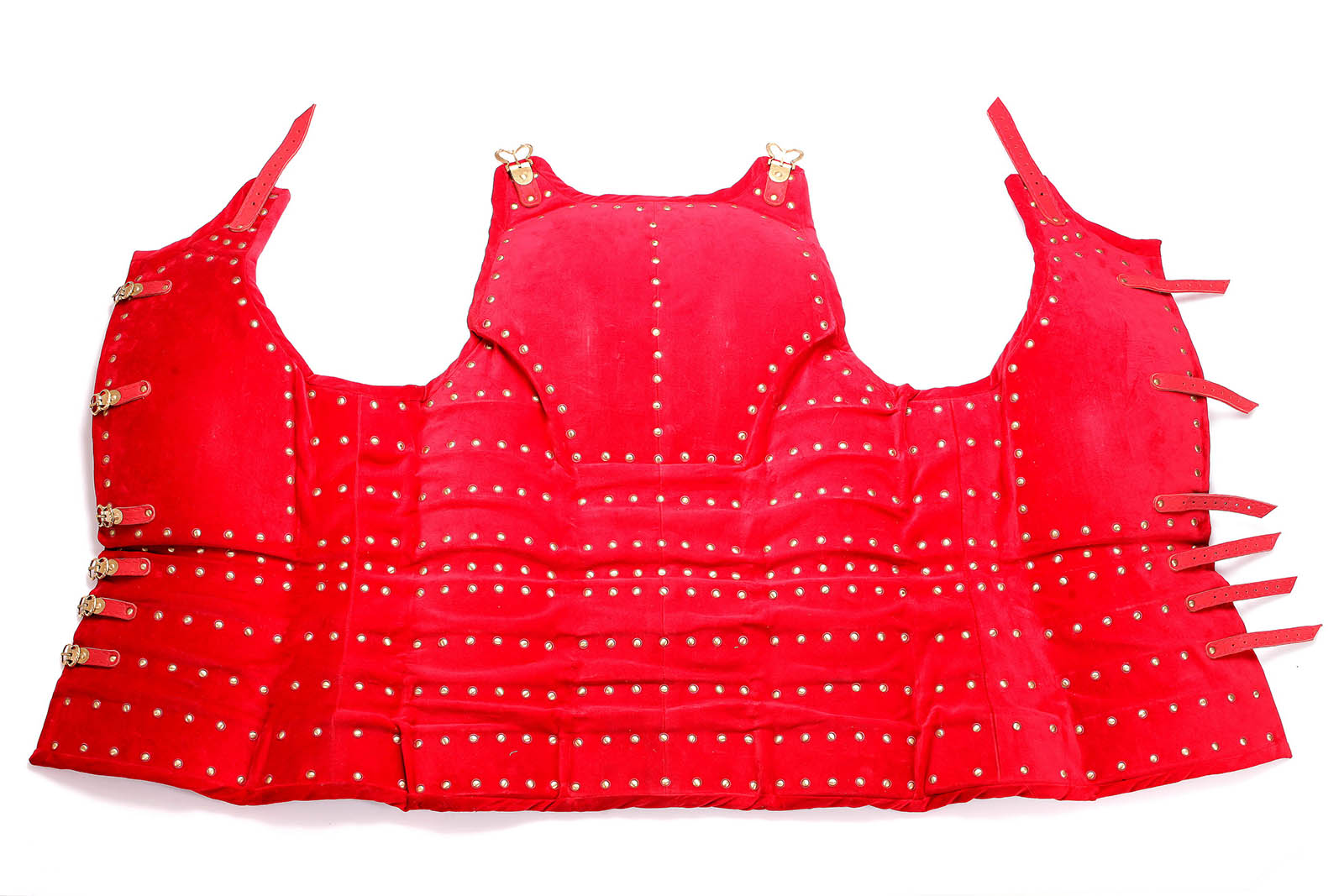 We may talk about this beautiful body armor for hours… But, it's better to see it by yourself! Order your custom brigandine right now:)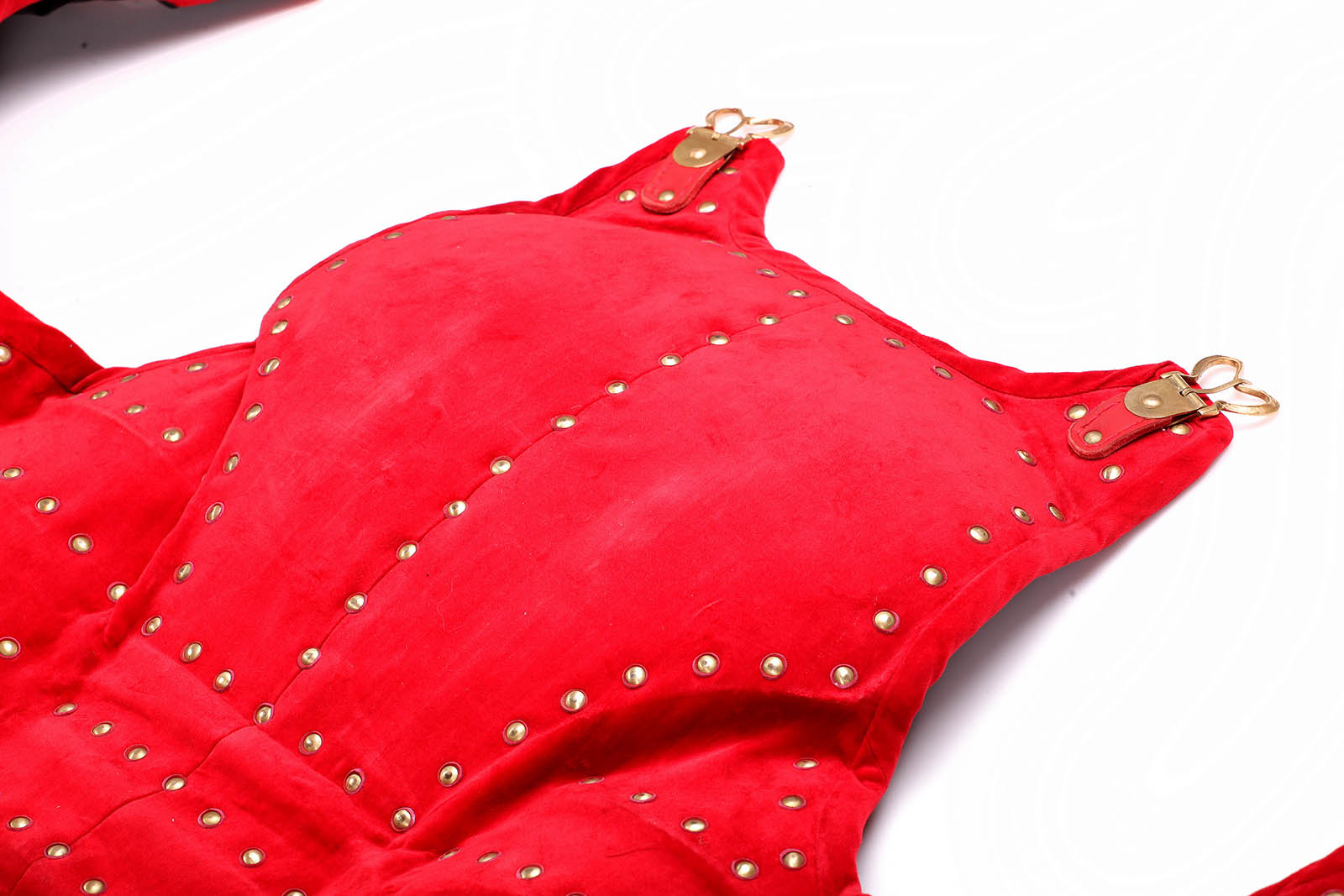 In category "Brigandines", you can see more models of plates' armor of different historical periods.