Despite of the seeming simplicity of design, similar brigandine bracers saved not a one dozen of warriors' arms in the medieval battles. Now, we offer you not to think twice and purchase a pair of this robust arm protection.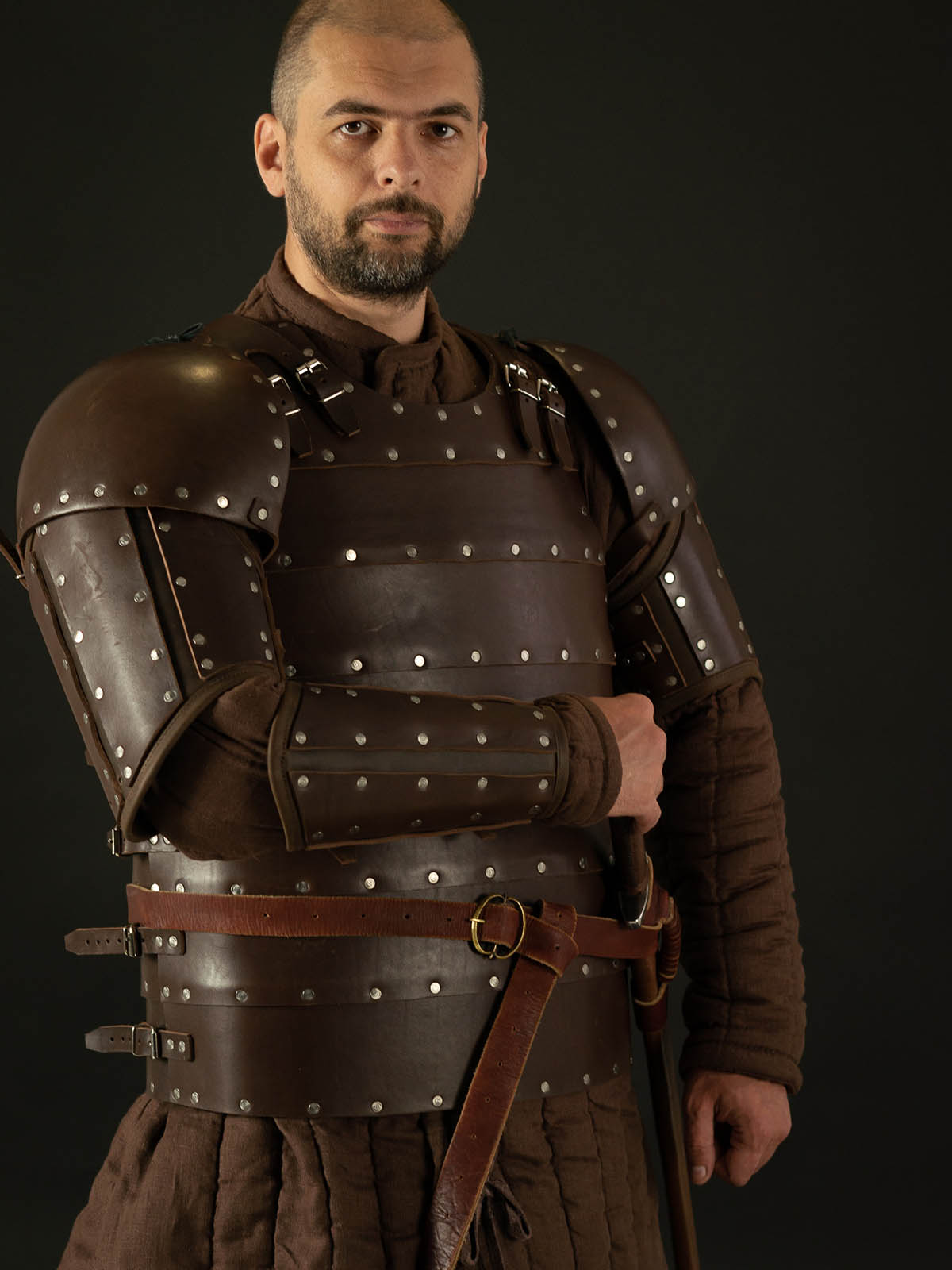 Metal plates (by the way, you have a good choice of it in options of item!) are riveted from the inside to the base of firm natural leather. From the outer side, brigandine bracers are reinforced with additional plates made of leather. Two belts with buckles fix armor on your forearm.
Of course, leather color as well as rivets and buckles are optional.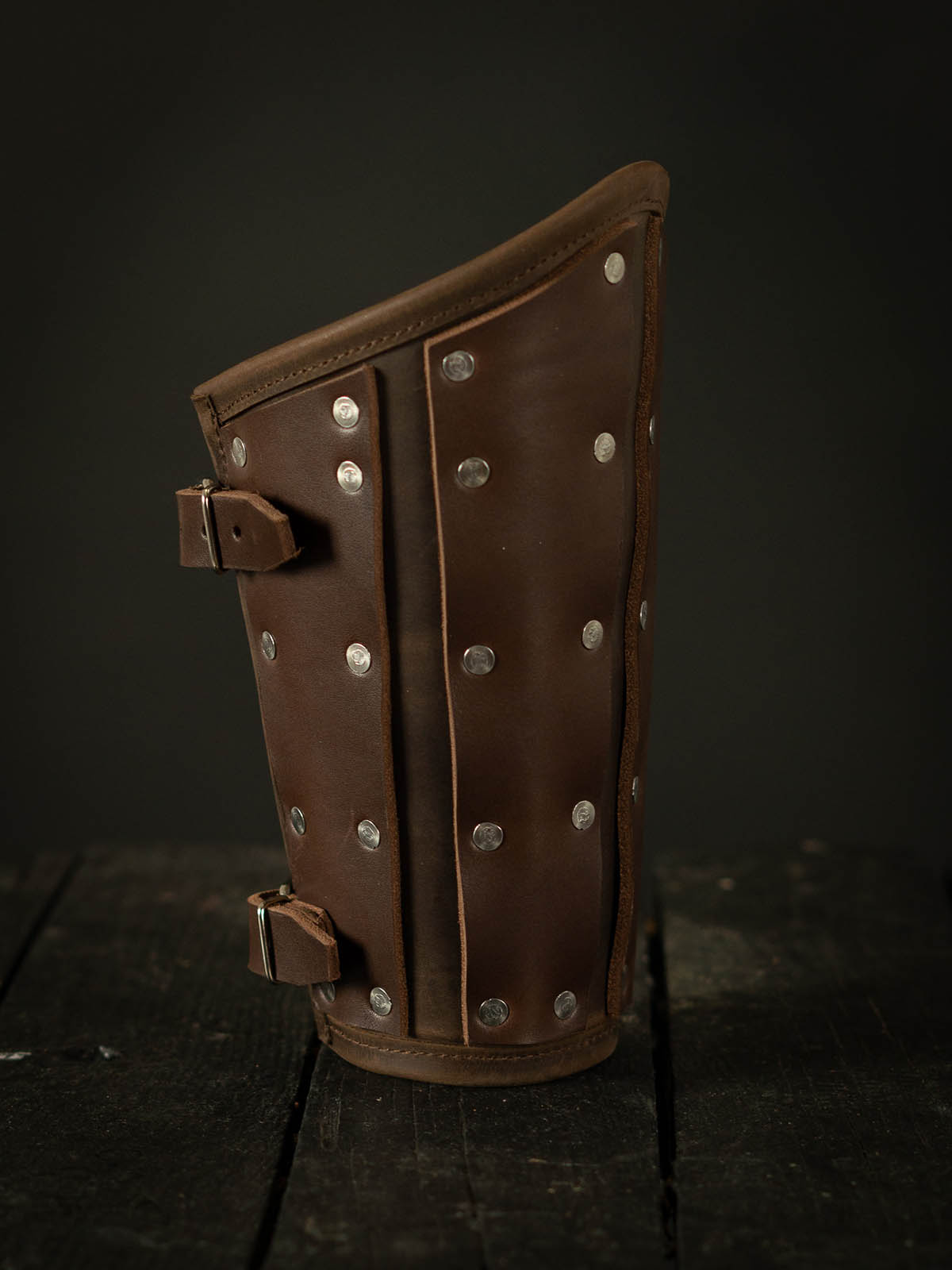 See more custom-made medieval armor in category "Brigandine arms protection".