Leather armor vest is so comfortable that in it you can easily perform all the dizzying assassins' acrobatic tricks. The reason is belts with buckles are placed not only on sides, but there are shoulders belts on chest too. Such fixing type allow the medieval leather vest to fit your body absolutely.
Moreover, additional leather layers are not only decorative the armor, adding to the image a special assassin style, but also add several layers of protection for you.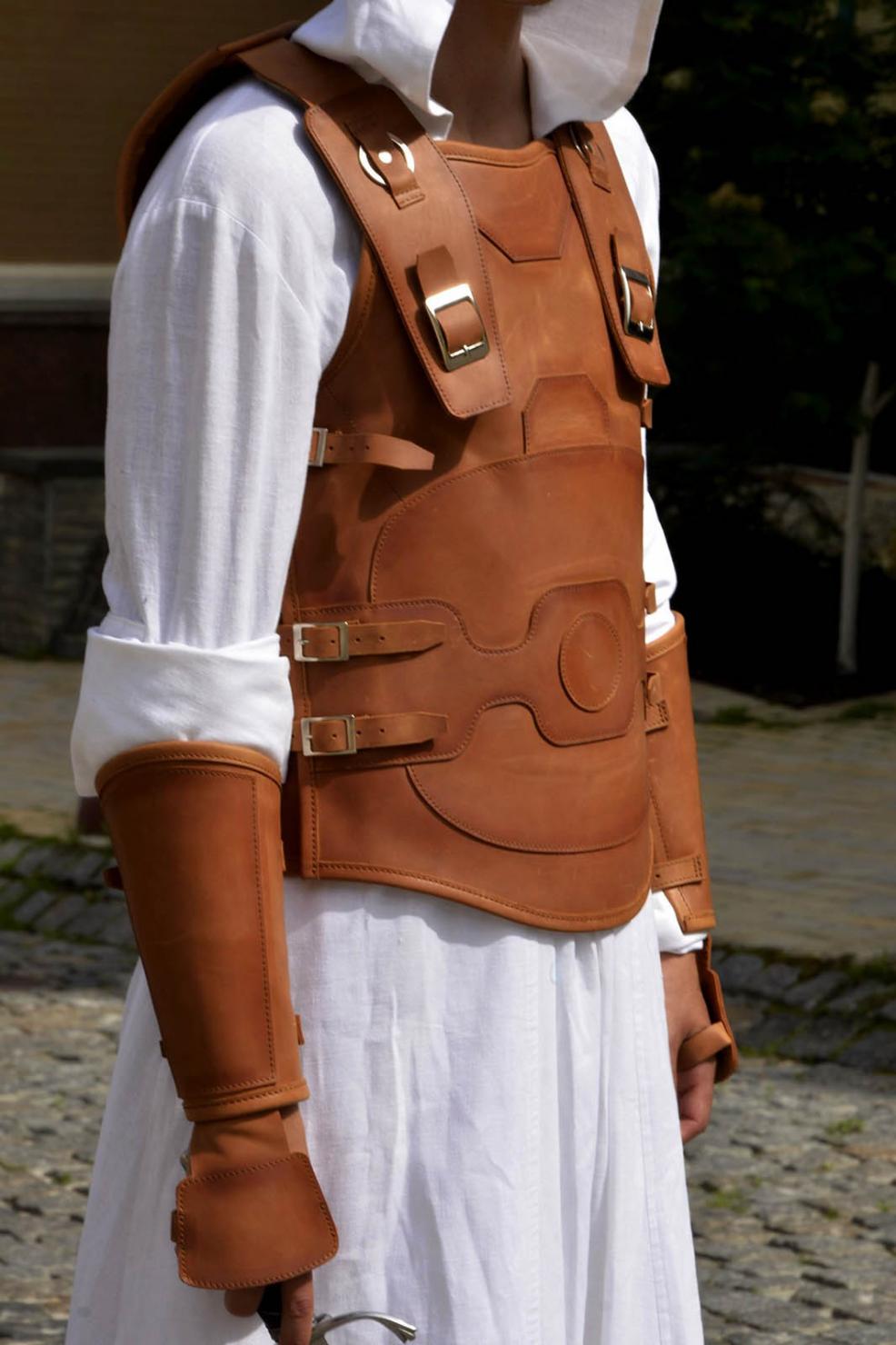 Your arms wasn't forgotten too - leather bracers protect not only forearm (with additional leather layer), but rear of the wrist.
Belts with buckles placed on the bracers inner side.
Few words about leather "crazy horse" we used for this leather armor set - smooth, non-shiny natural skin with a thickness of 1.4-1.6 mm.
If you are looking for an assassin's leather armor costume but little different one, other design or decoration, we will be glad to serve you!