Dear friends, Steel Mastery blacksmiths are happy to share with you secrets of production the most popular medieval armor - Visby brigandine.
As you may know, excavation of graves from the battle of Visby revealed a lot of XIVth century's body armour, still actual for modern warriors. It is simple, but functional design passed the test of time and now available for you.
You gonna need such materials as canvas, gluing material, cover, strong string, metal plates, rivets, staps and buckles. And tools, and workshop, and blacksmith as an option. On the other hand, you can just order Visby brigantine from us and save your time, energy and money, because you also have to buy tools :)
Joke!
Actually not, but if you have a frantic desire and a lot of free time, go for it, we are ready to help.
Let's start from the base - strong canvas, glued and sewed together with cover.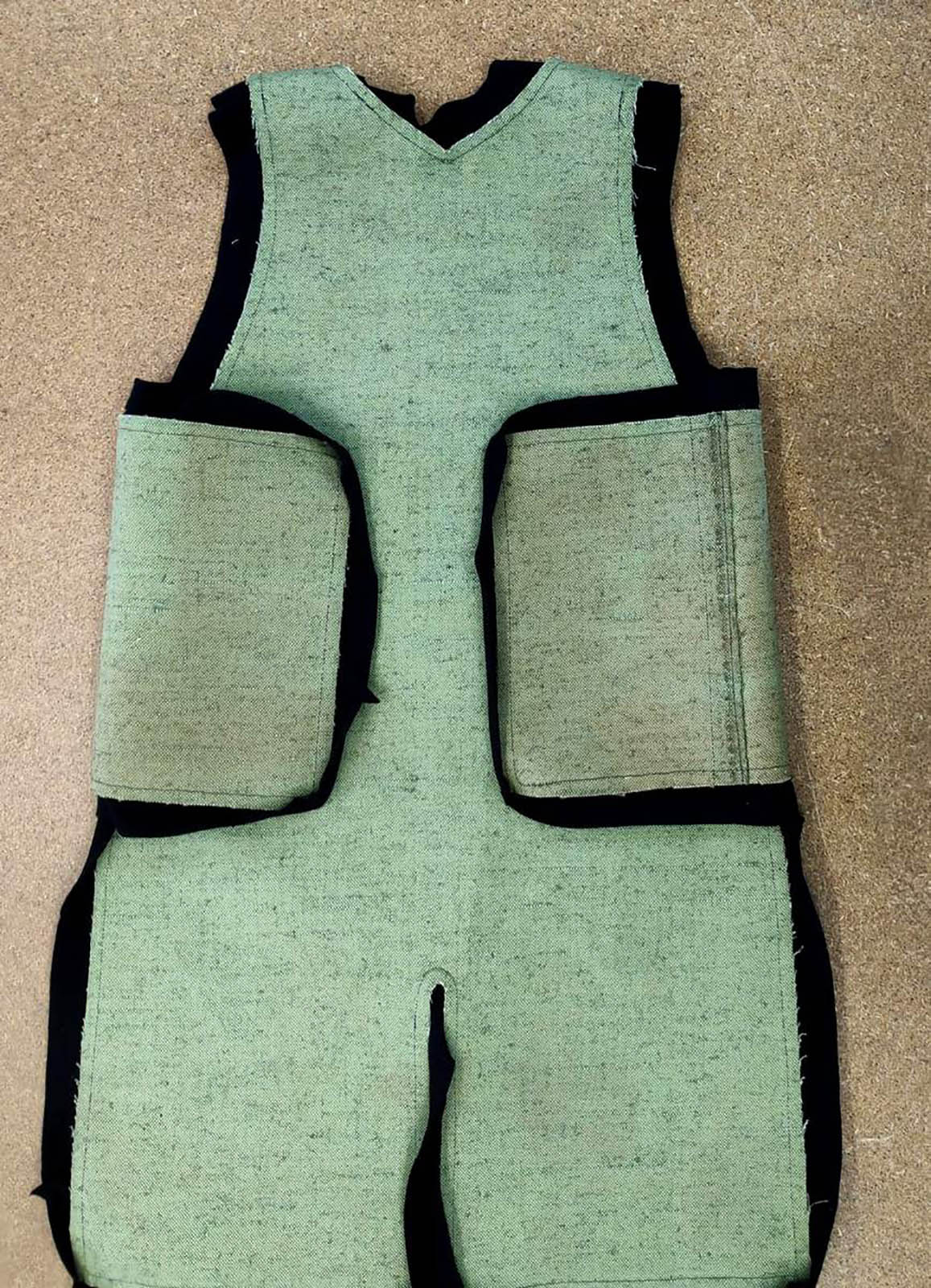 We choose Visby type III pattern:
https://georgesforge.files.wordpress.com/2016/09/cop1.jpg?w=768
To tailor the base pattern measure your body length and circumference and use that data on basic pattern. Remember about the seam allowances! Use the best, most sturdy canvas, because base take all the load of weight and beating. For the cover you may use strong cotton, leather, velvet or even brocade for it, but the most historical one cover material is thick wool.
Then you should mark the location of the plates and the holes for rivets on the canvas.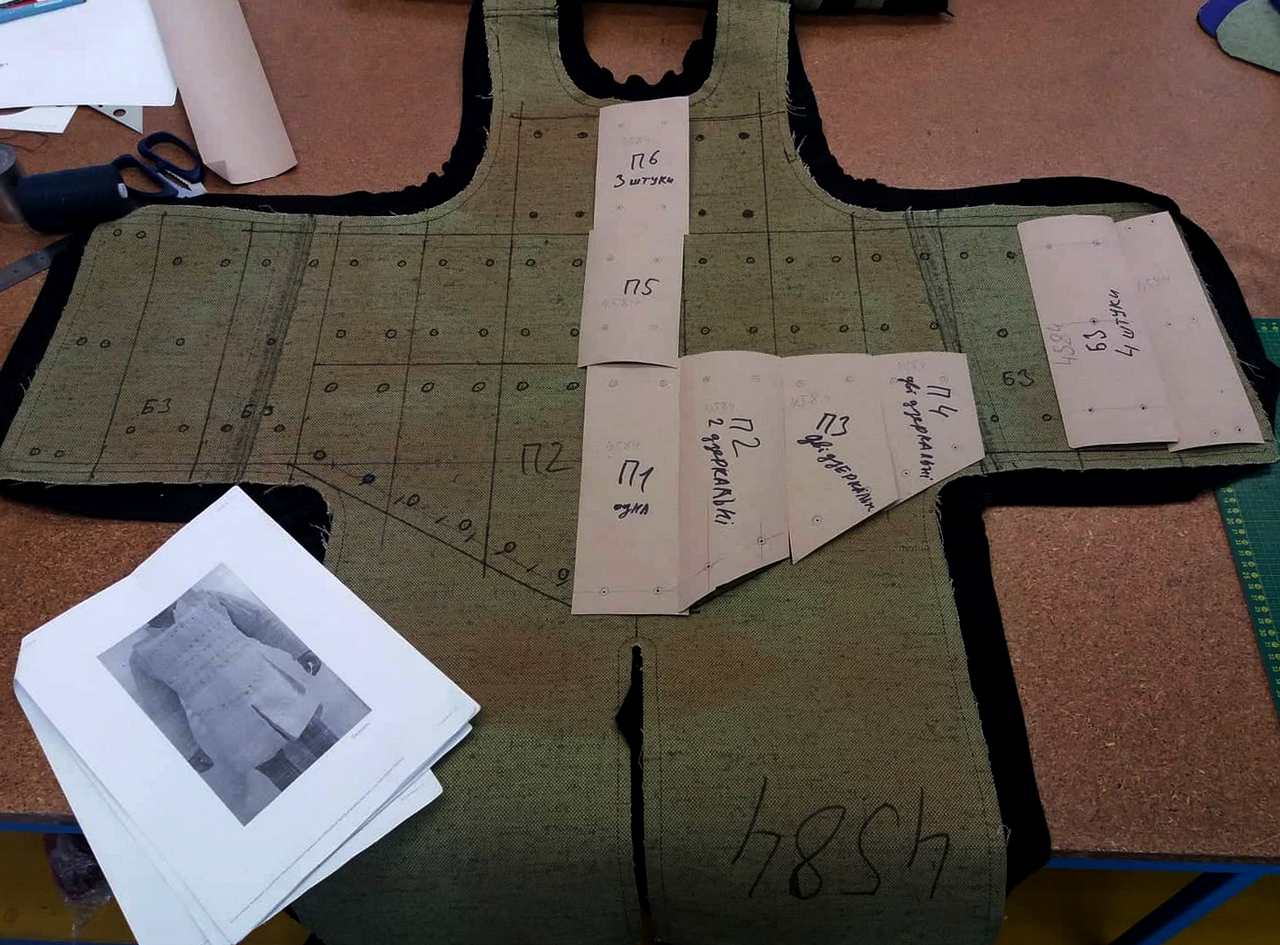 Sew front and back of the base together at the shoulders and process the edges.
Time for metal!!!
Cut out and shape the plates personally for your Visby. Someone use thin steel, thick leather or thermoplastic. However, we prefer and suggest you to use the stainless steel at least 1mm thickness. Numbering them after shaping are the great idea.
Pay attention - plates and the rows overlap each other; it's important and helps to spread the strike's force over several plates, saving you from pain.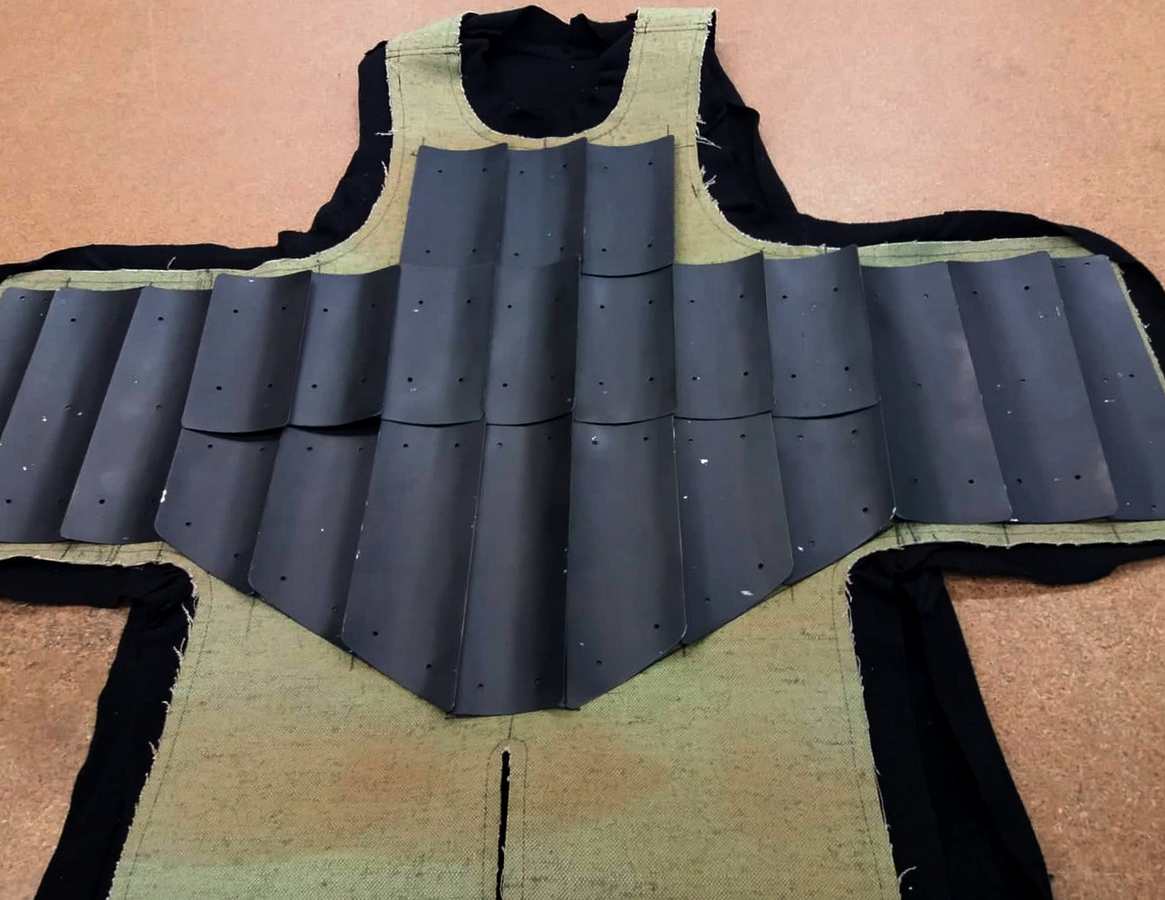 That is why remember – you need to use hammer to some of them.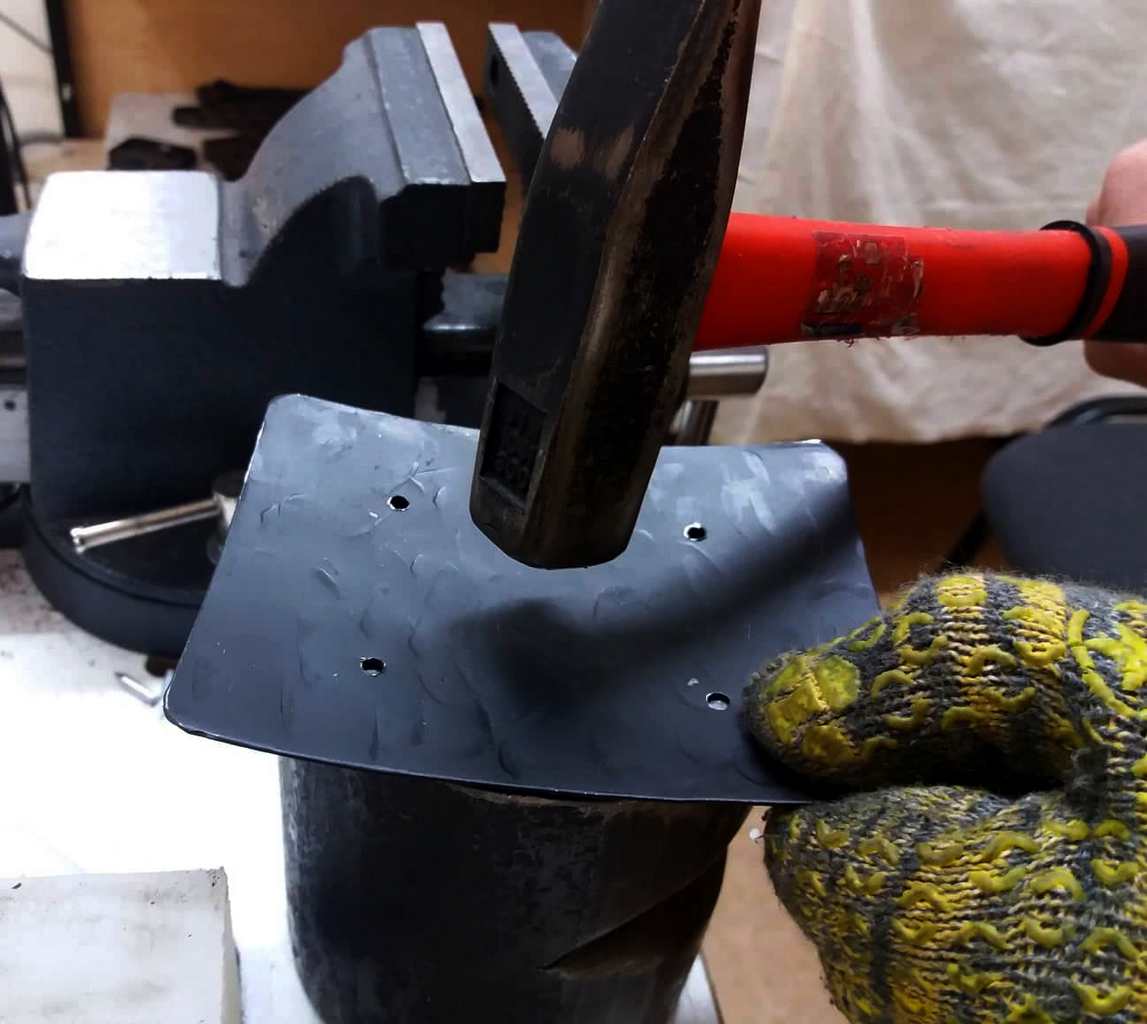 Don't forget to drill holes in plates, or it will be complicate to rivet them to base. ;)
Rivet the plates to the canvas' side of the base.
Next, rivet the straps and buckles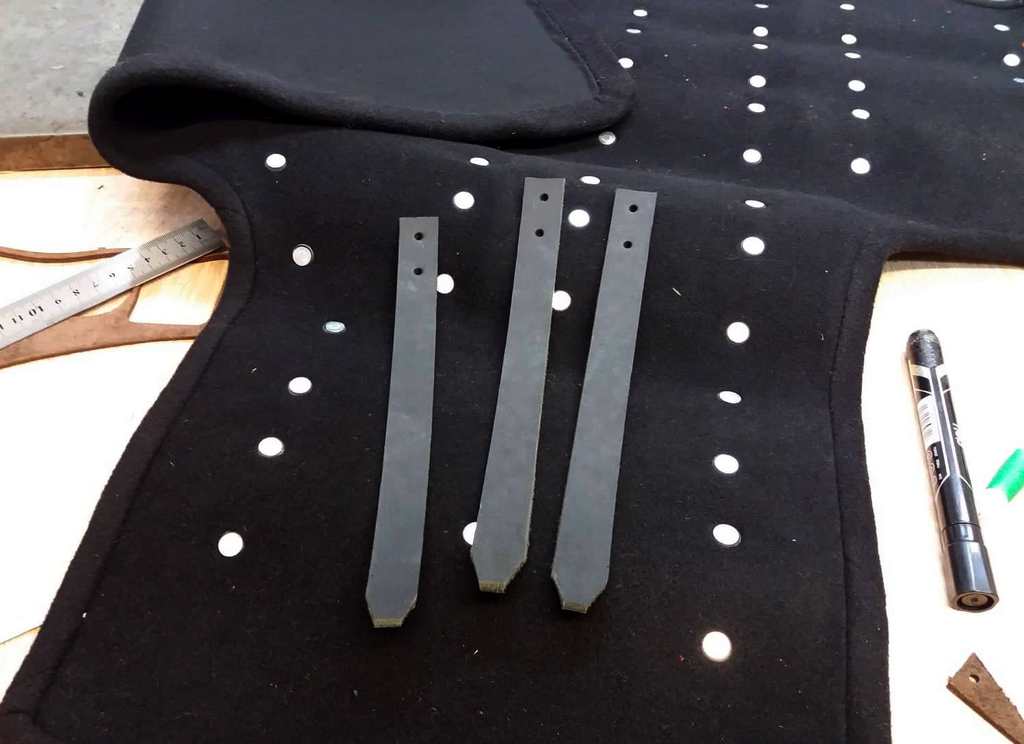 Well, that is all, folks! Easy, isn't it? Good luck, but visit our Brigandines page, just in case ;)