When choosing a helmet, remember to choose how the visor will be fixated on. There are 4 types of visor fixation and we'll tell you all about it.
First and base price way – to use a leather cord. Cord is tied around the helmet and fixed with a knot. Old and simple way, however, somewhat unreliable – too much depends on one knot and it looks a bit provincial.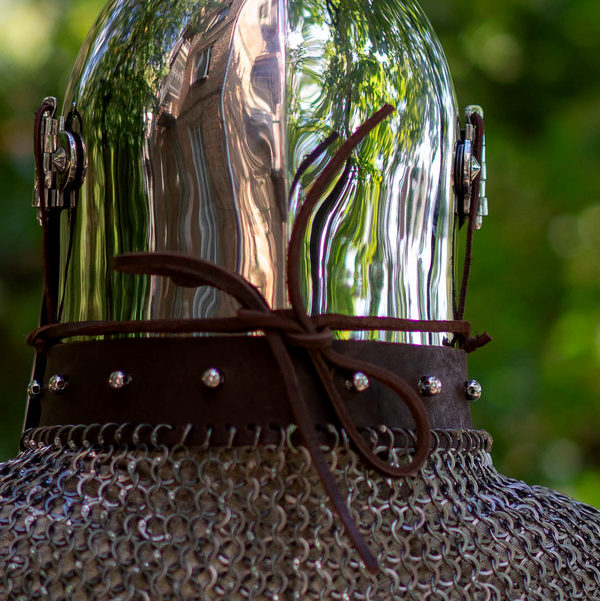 For this fixation type, we use 1,5-2 cm (0,06-0,08 in) wide leather belt and a steel buckle. It is stylish, brutal, and reliable. Buckle can be installed in two ways – on the back of the head or on the right side near the visor.
With a handcrafted brass buckle
This way is technically similar to the previous one – leather belt and a buckle... But! What a buckle! Hand-made brass one that is appropriate for SCA events and reenactment festivals. Well, and looks really stylish as well.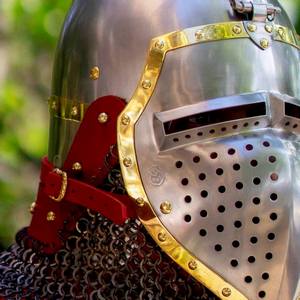 Last and coolest way of visor fixing – by means of the push button. Usually, a button is installed on the right front or right side of the helmet. Such a fixation type is the only one when the visor is fixed not at the back of the head.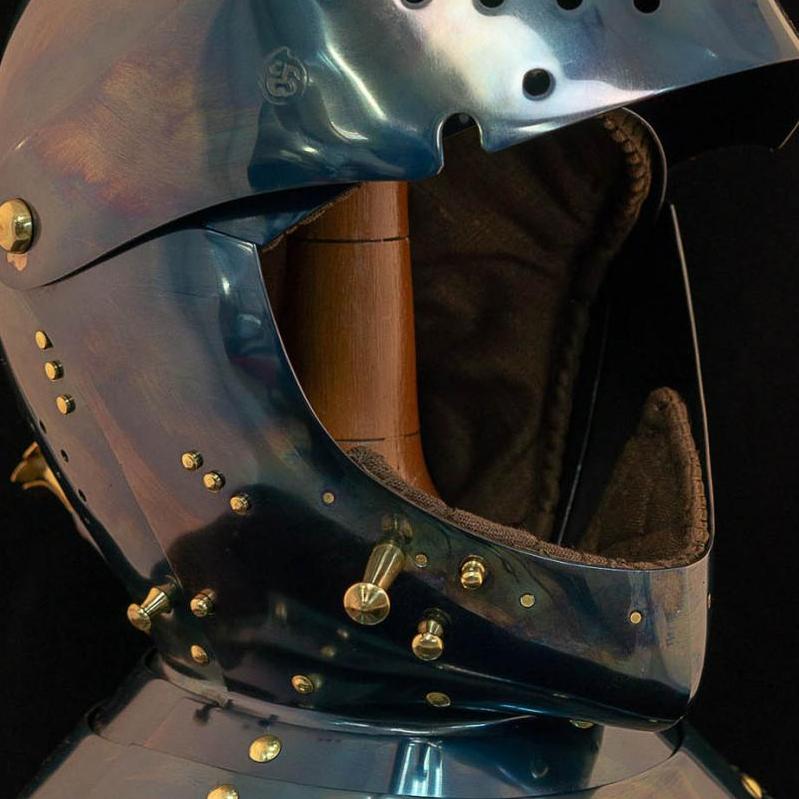 So choose and choose wisely, but remember that our managers are always ready to help. All you need is to contact us via [email protected].