Hey folks!
It's so nice to give and receive presents for Christmas and New Year, so we decided to make "Gift month"! It means, that every week during a month we make specials, where luckies will get presents from Steel Mastery!

Knight without pants is not a knight! So this week we raffle a set of medieval underwear (chemise and braies). Read conditions of special at our Facebook page :)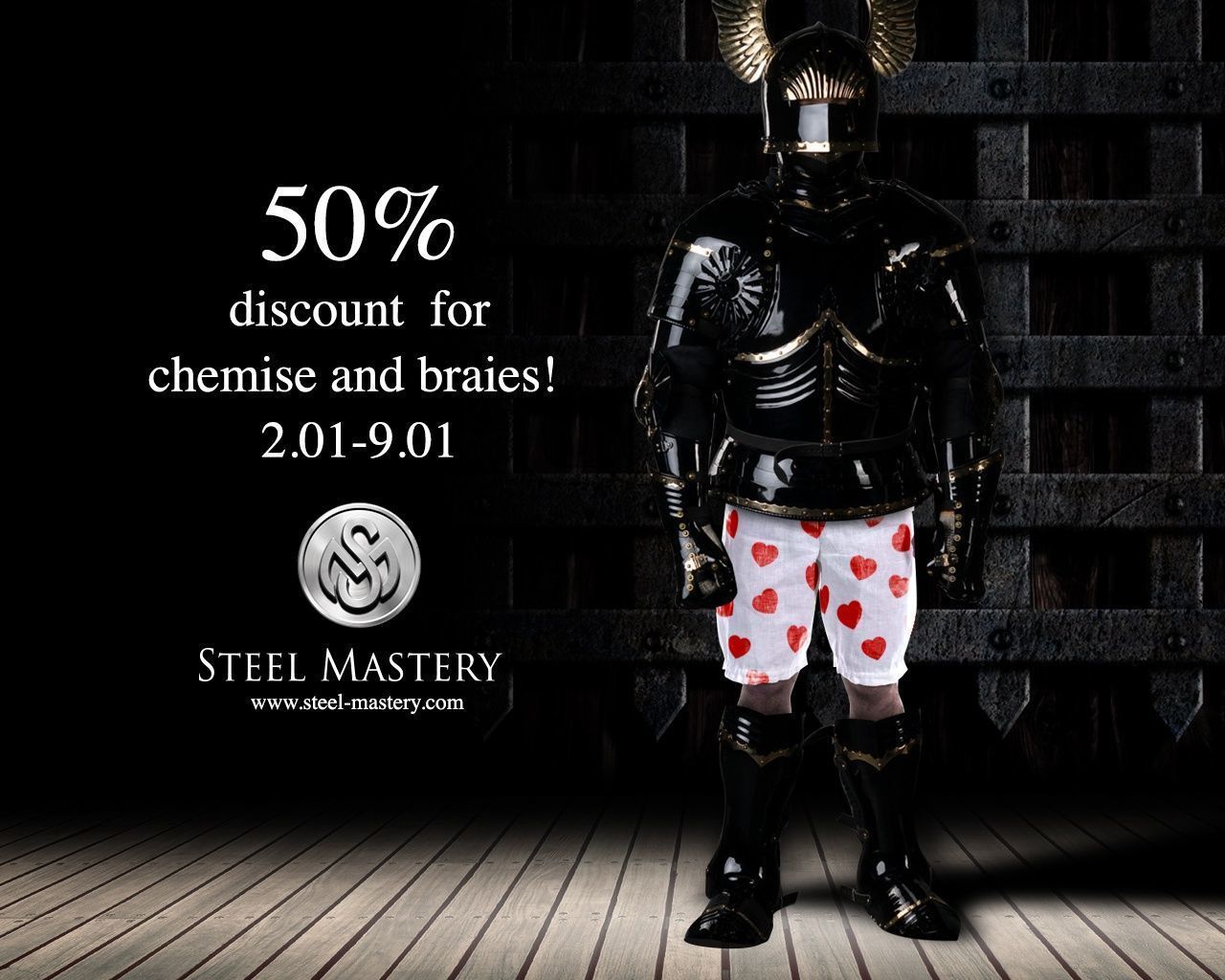 But if you need amazing set just right now, you can purchase it in standard sizes S, M, L, XL of white cotton with 50% discount*! For that, just right us at [email protected]

And may the luck be with you!

*Prices are already with discount on the site.