Why was this brigandine armor so popular among European warriors in the XIV-XV centuries? Just have a look and you'll see simple answer! There is comfortable in wearing, good protection and simply beautiful armor.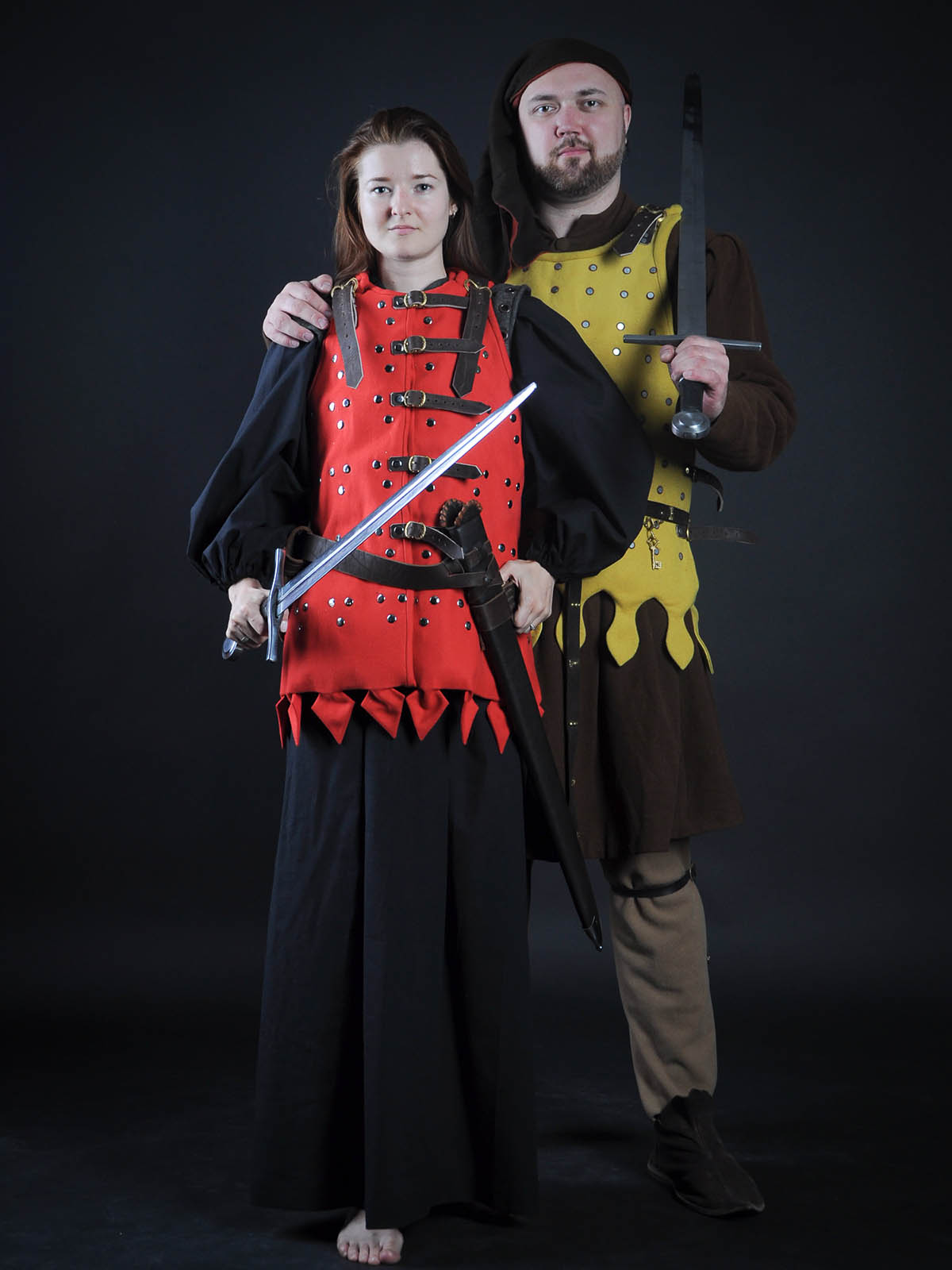 We made this medieval plates' armor of red and green wool, with cold-rolled steel plates, finding rivets and brown leather belts with brass buckles.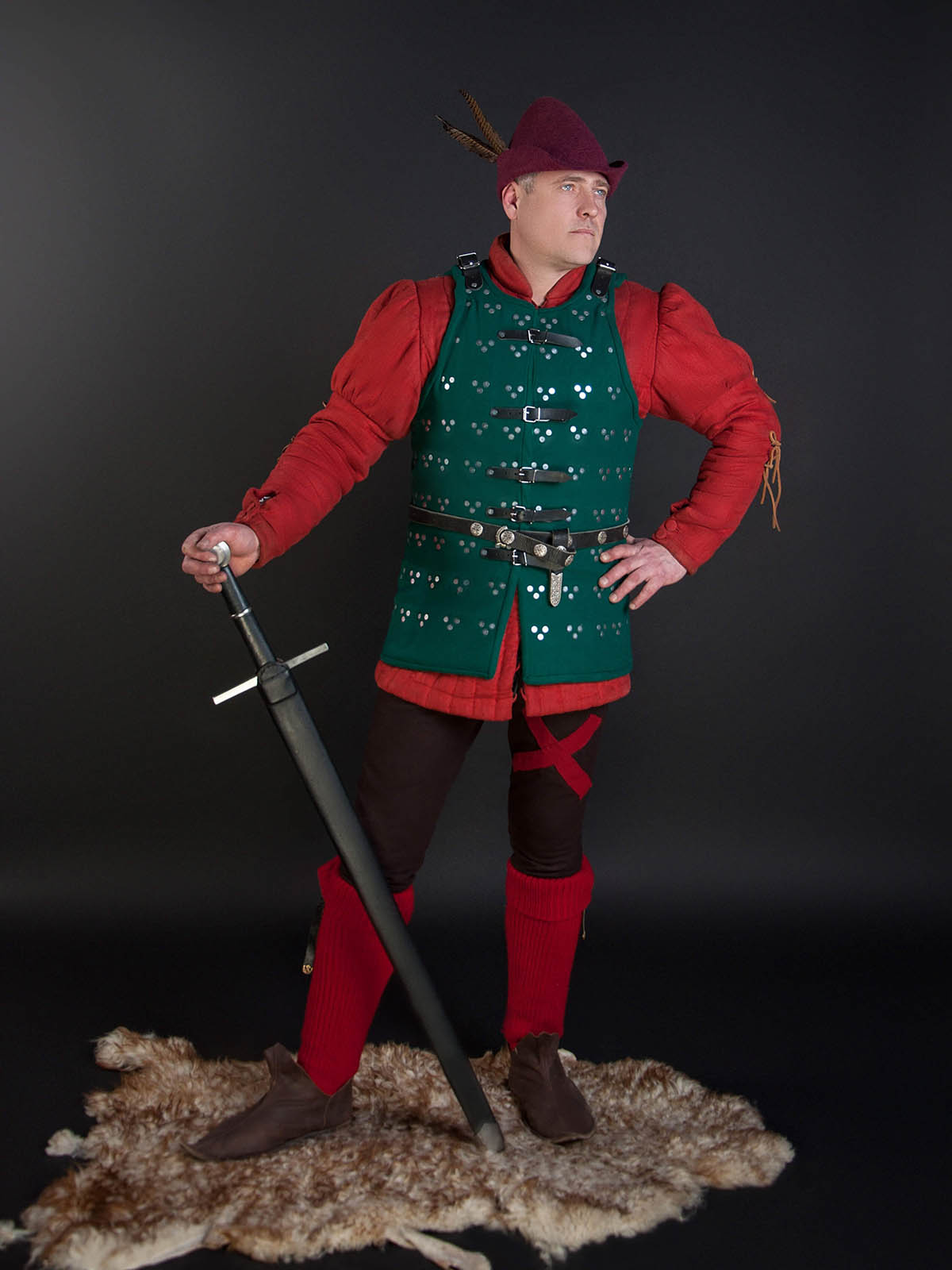 As you noticed, on some photos, a girl wears such medieval armor. That's right! We make body protection as for men, so for their female comrade-in-arms. We can even create small and nice brigandine for your child:)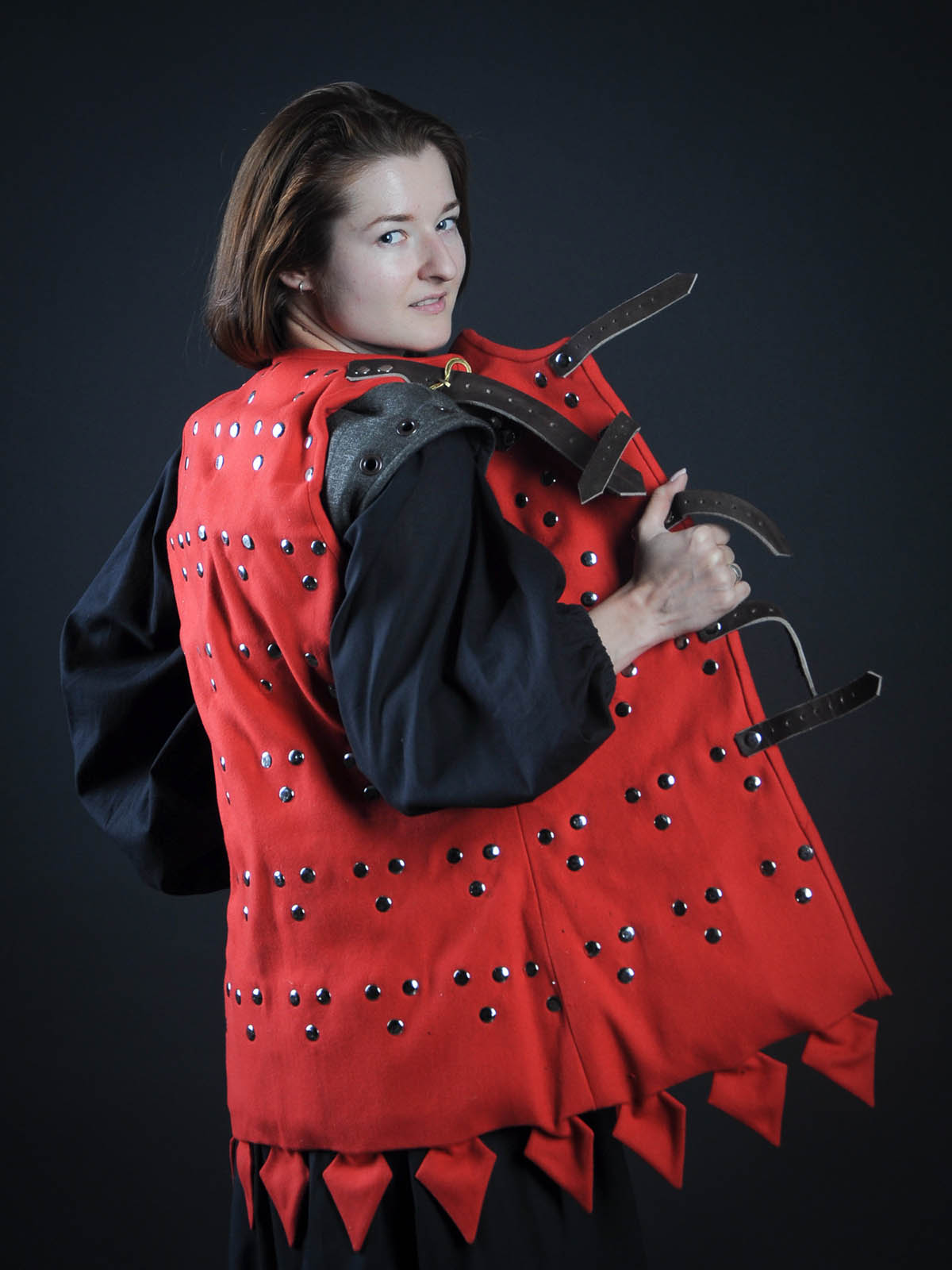 In category "Brigandines" you may see all models of medieval plates' armor, which we make.