You may wear this nice dress "Amethyst" as for fantasy style event, so for medieval festival. Outfit includes long wide underdress of design of the medieval women's chemise and sleeveless upper dress.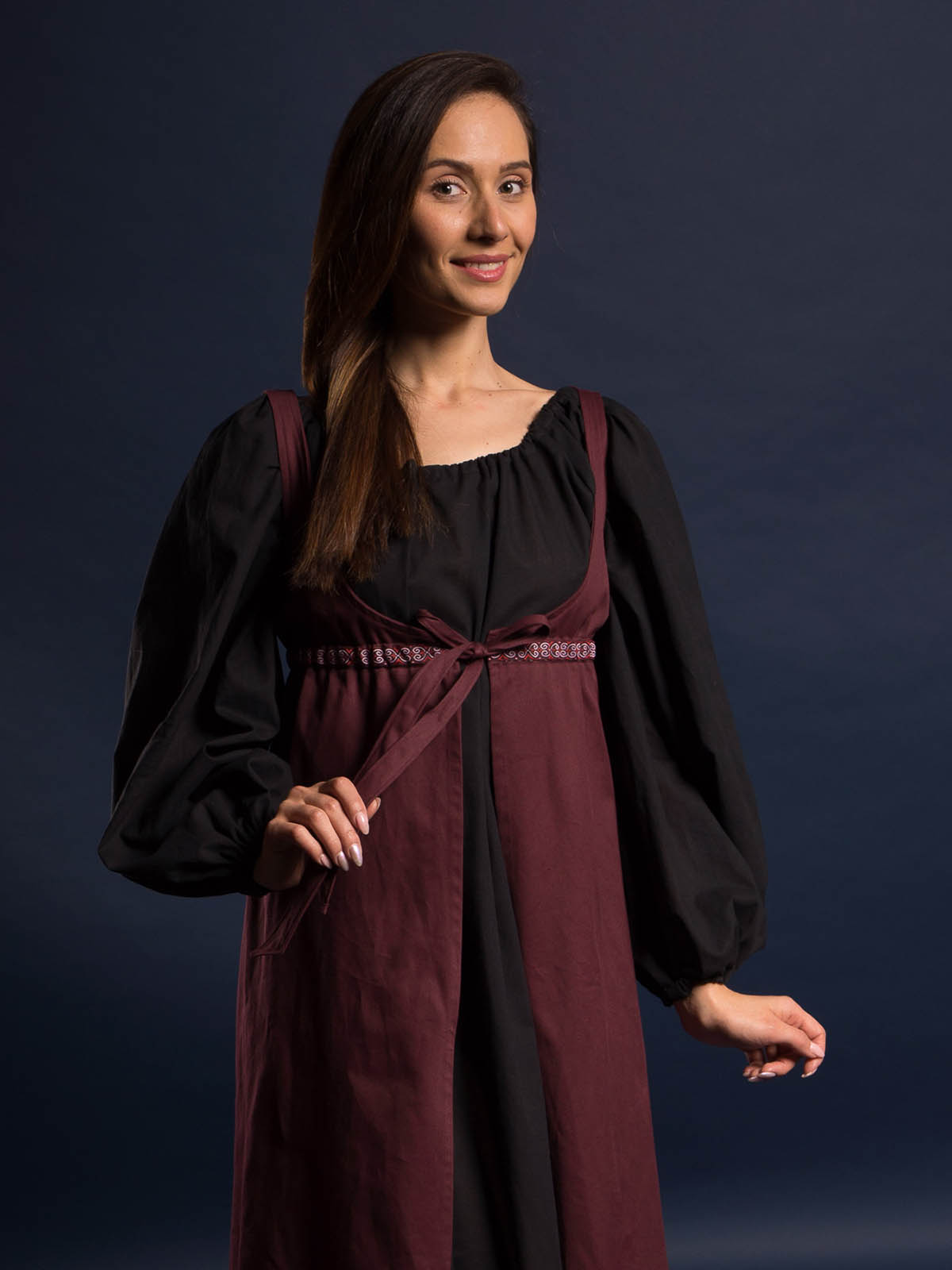 Small pleats on the neckline and wrists of underdress emphasize your tenderness. Upper dress has high waistline and fabric straps for lacing under the breast. Embroidered trim is a beautiful accent of the upper dress.
For this custom-made costume, we offer your great variety of colors. Both dresses may be made of the same or contrast colors.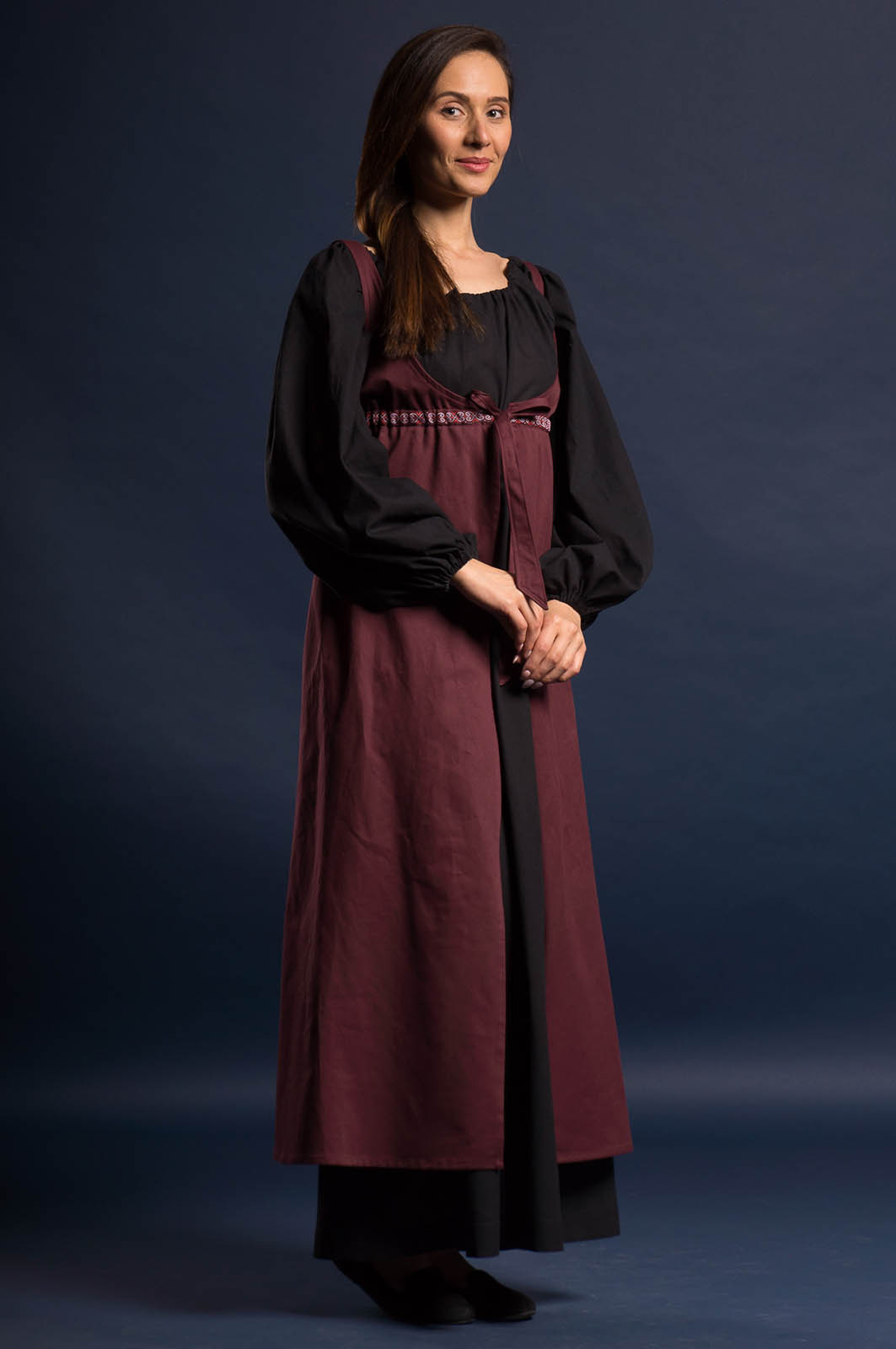 Despite of quite simple design, this dress will definitely leave people around you indifferent!
See more ladies' clothing in category "Women's dresses".