During centuries, length of men's braies varied. However, design was always more or less the same. Wide enough, knee-length, with strings on the waistband for fastening. Simple, but comfortable.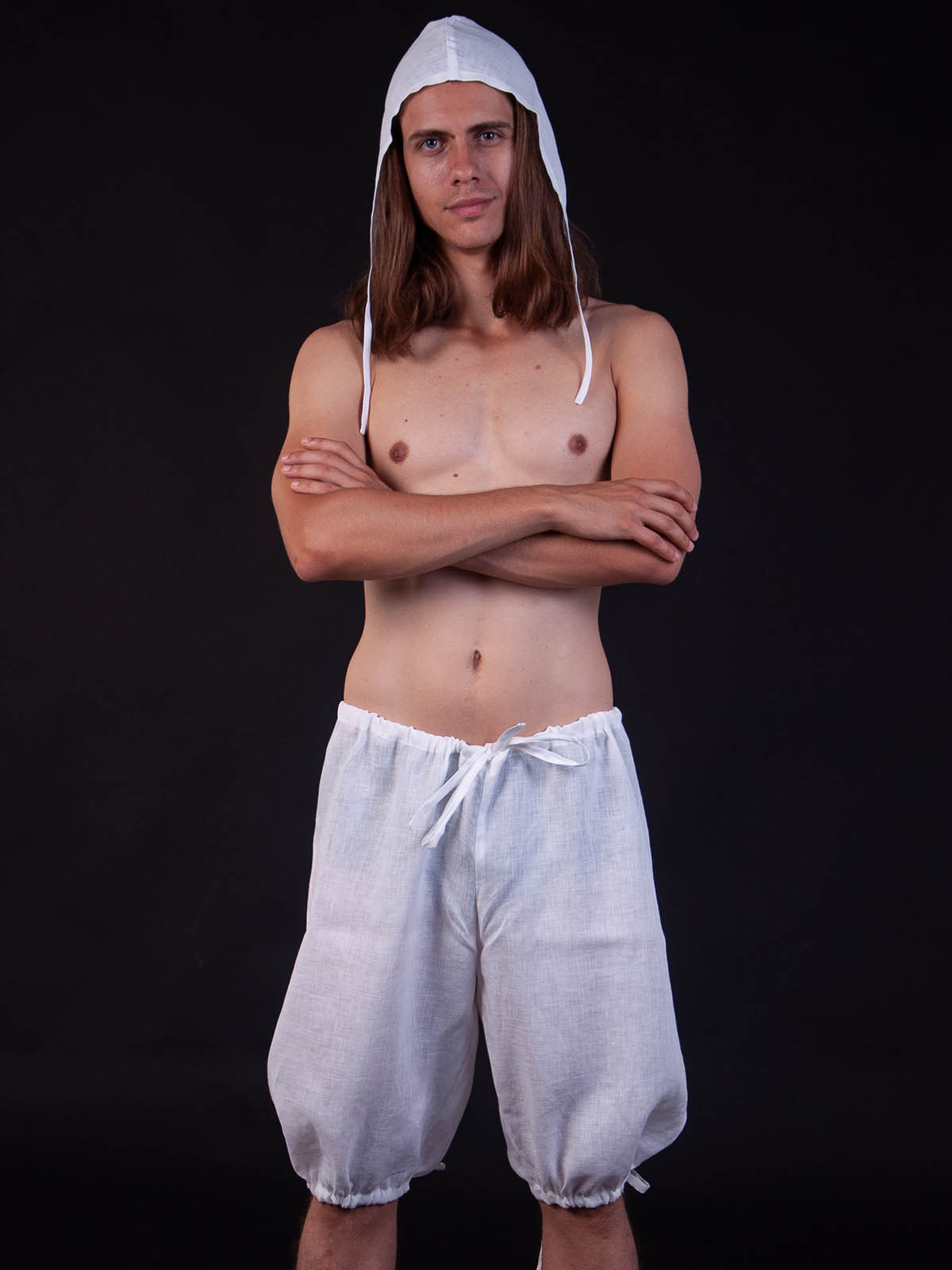 Such braies, made of natural cotton or linen, will be perfect addition for any medieval costume. We offer only white and natural (unbleached) colors, though if you wish such pants in purple of dark-green colors – we are ready to sew them for you:)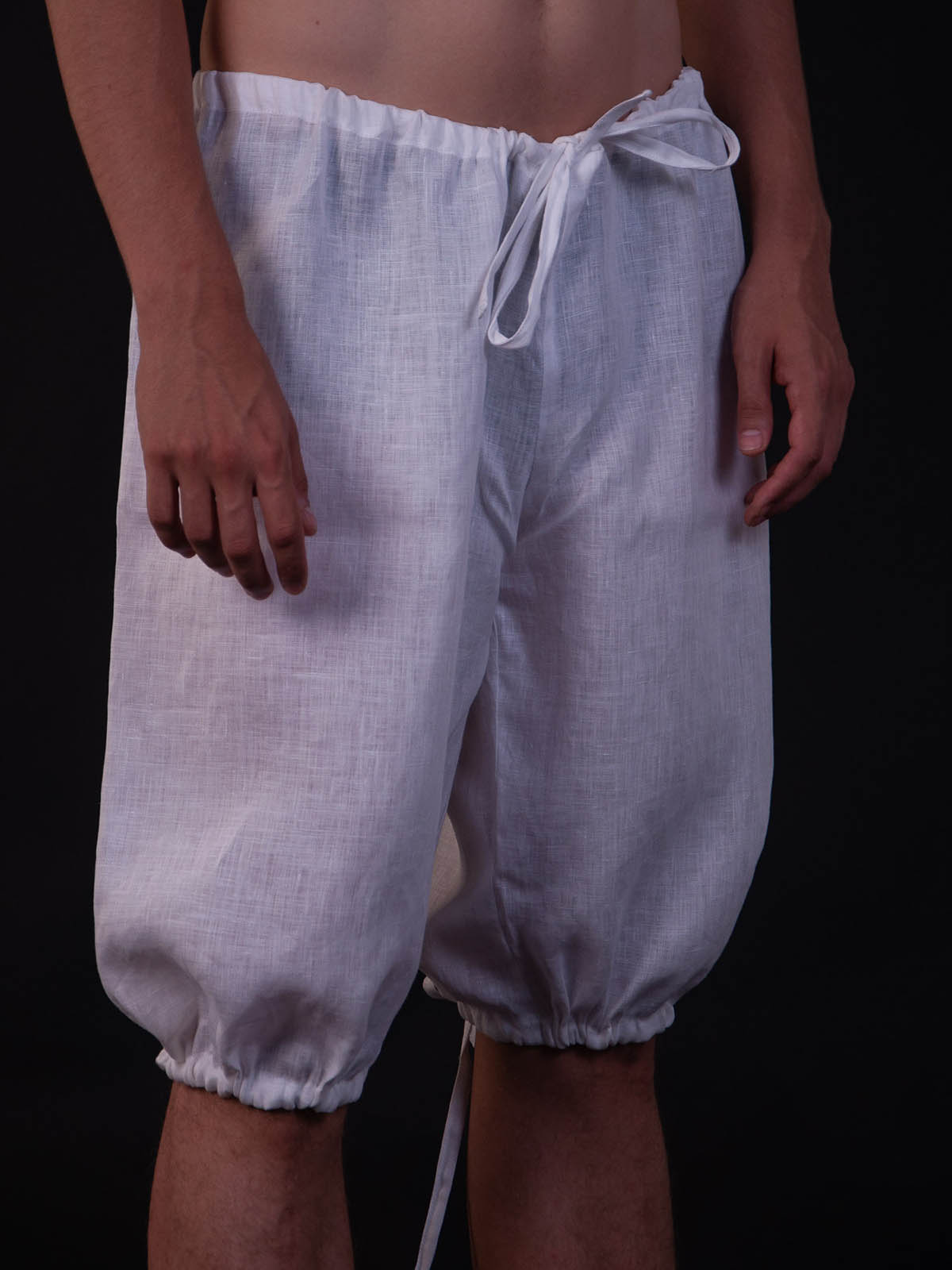 In category "Men's underwear", you will find not only braies, but also medieval chemises.