If you are lucky man who have visited famous armory of the Churburg castle, you definitely saw a sample of medieval bracers of the 1390-1430 years. Even though you hadn't seen them in flesh, you are lucky as well – our crafters have a very clever pair of hands and they will gladly make your own pair of this perfect medieval arm armor!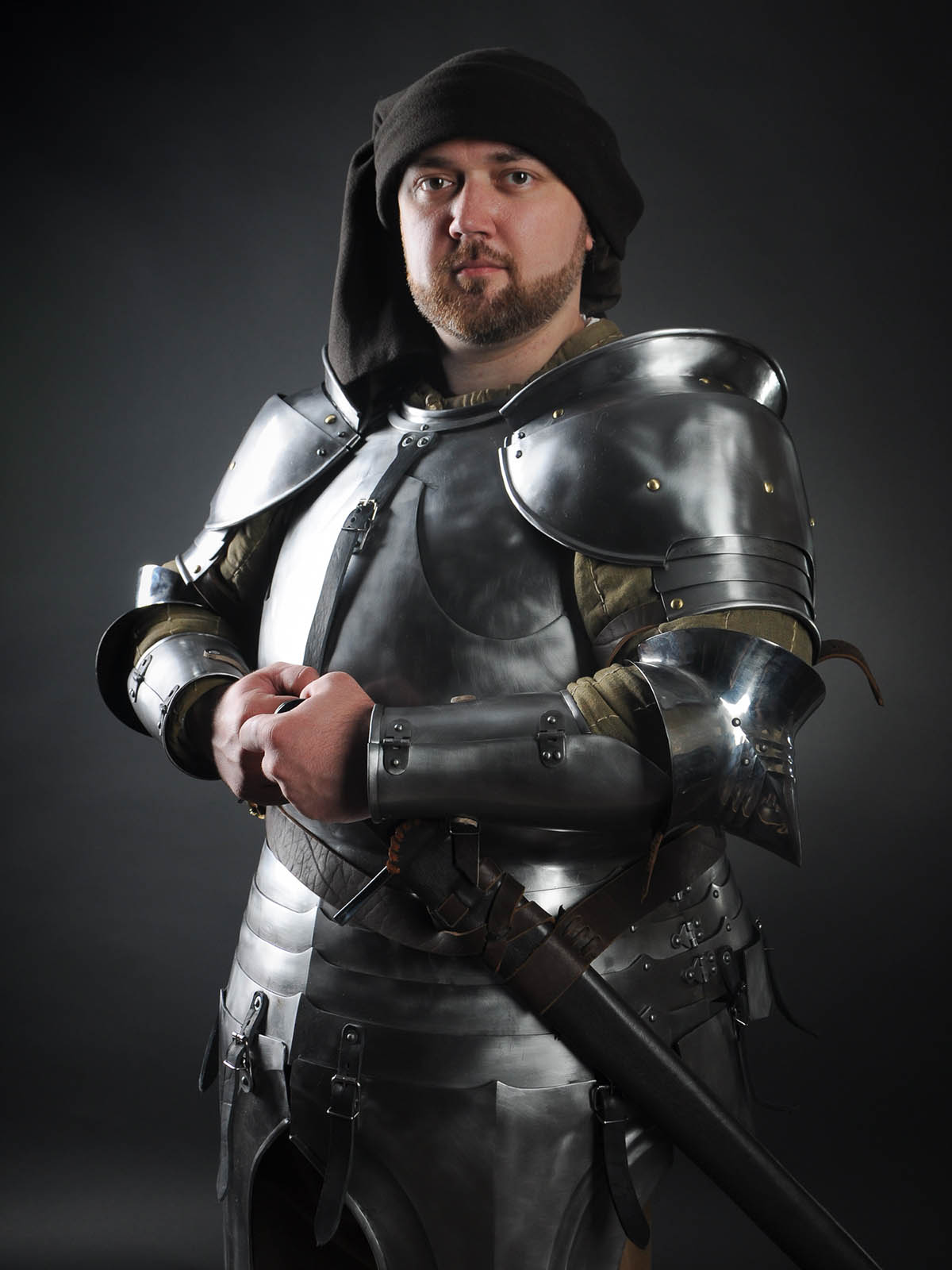 This classis plate armor has simple, but reliable design. Leather belts with buckles fix bracers on your forearms. There is a loop on the upper edge for lacing of elbow cap.
As usually, we offer various types of metal of different thickness and possibility to choose the wished finish treatment for your custom armor.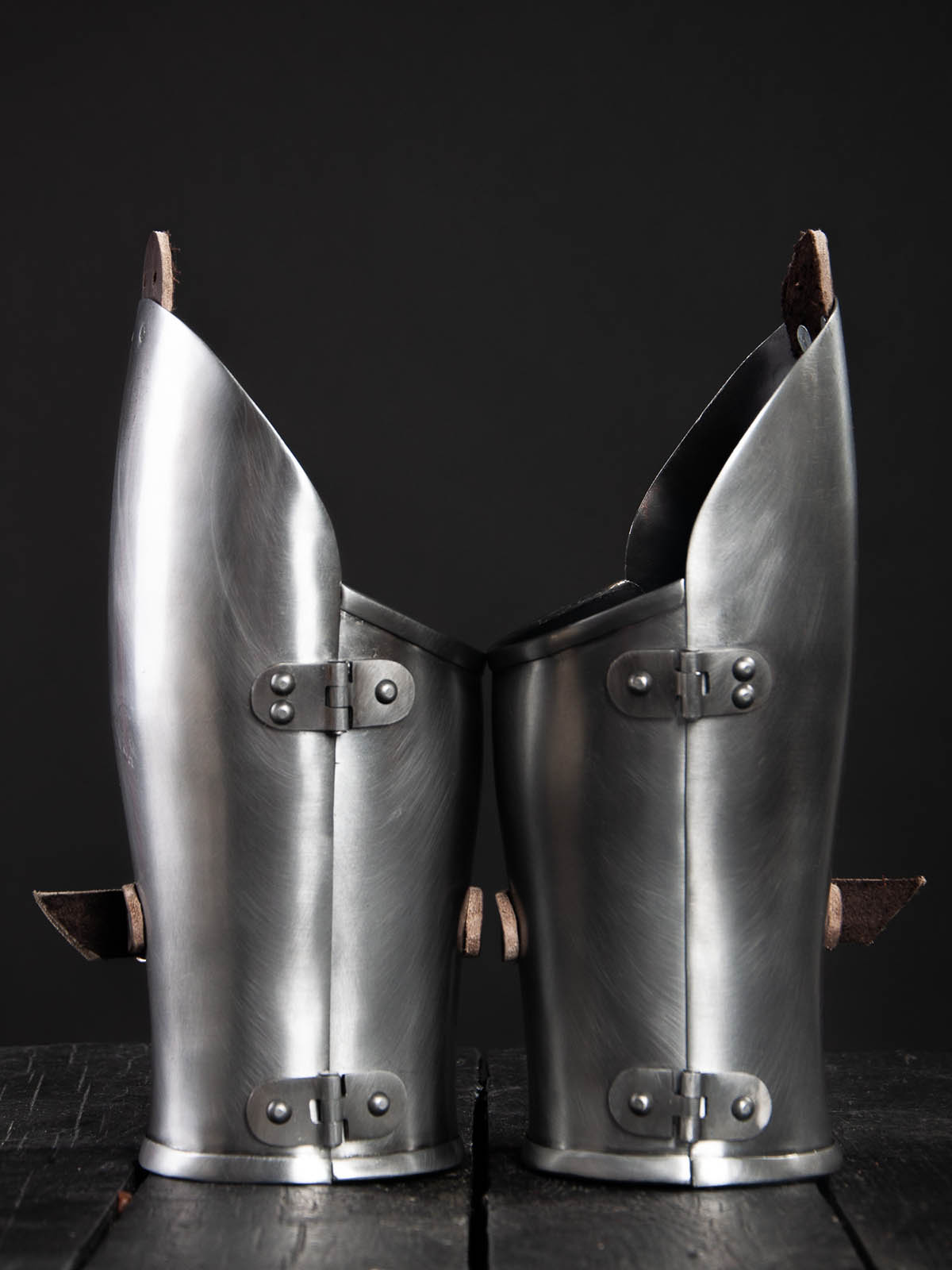 See more medieval arm protection in category "Metal bracers, couters and full arms".