Medieval tabard is made of cotton of four colors and has fabric straps on the sides for fastenings.
This tabard combines four symbols: lion as a symbol of might and generosity; eagle – for reign and supremacy; crossbow – for courage and insistency. This tabard is for real strong man!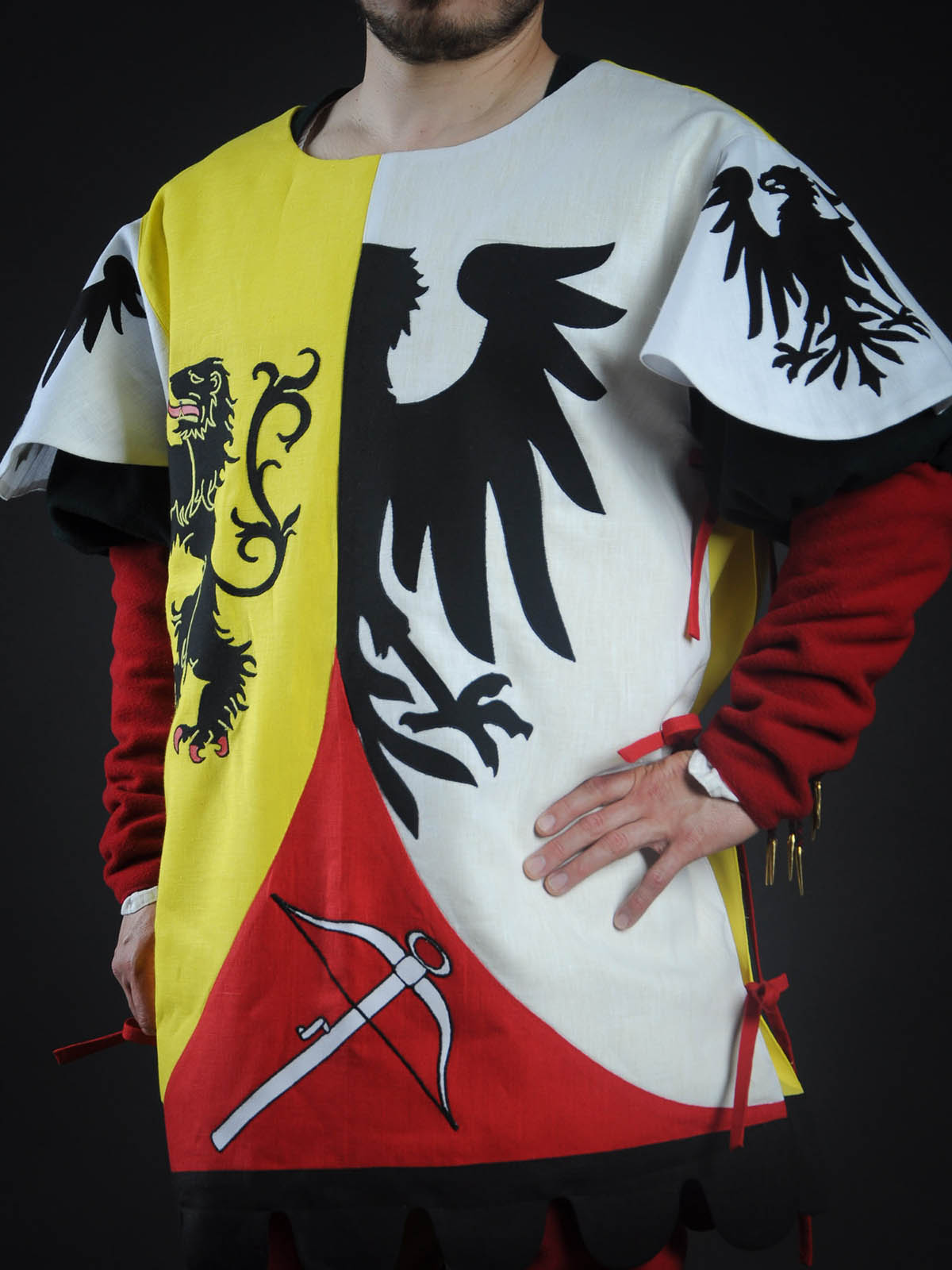 We offer this model as example of what we can sew for you. Please, have a look at category "Tabards" to see our other items. Any of them may be modified by customer's regards, or you may just send us detailed description and/or pattern of tabard, which you would like to have.