This brigand armor has simple, but quite reliable design. Metal plates are riveted from the inside. Leather straps from the front are sewn and riveted as well.
Disposition of fastening (leather belts with buckles) allows easy wearing without external help. You may complete brigandine with whole-hammered or brigand spaulders.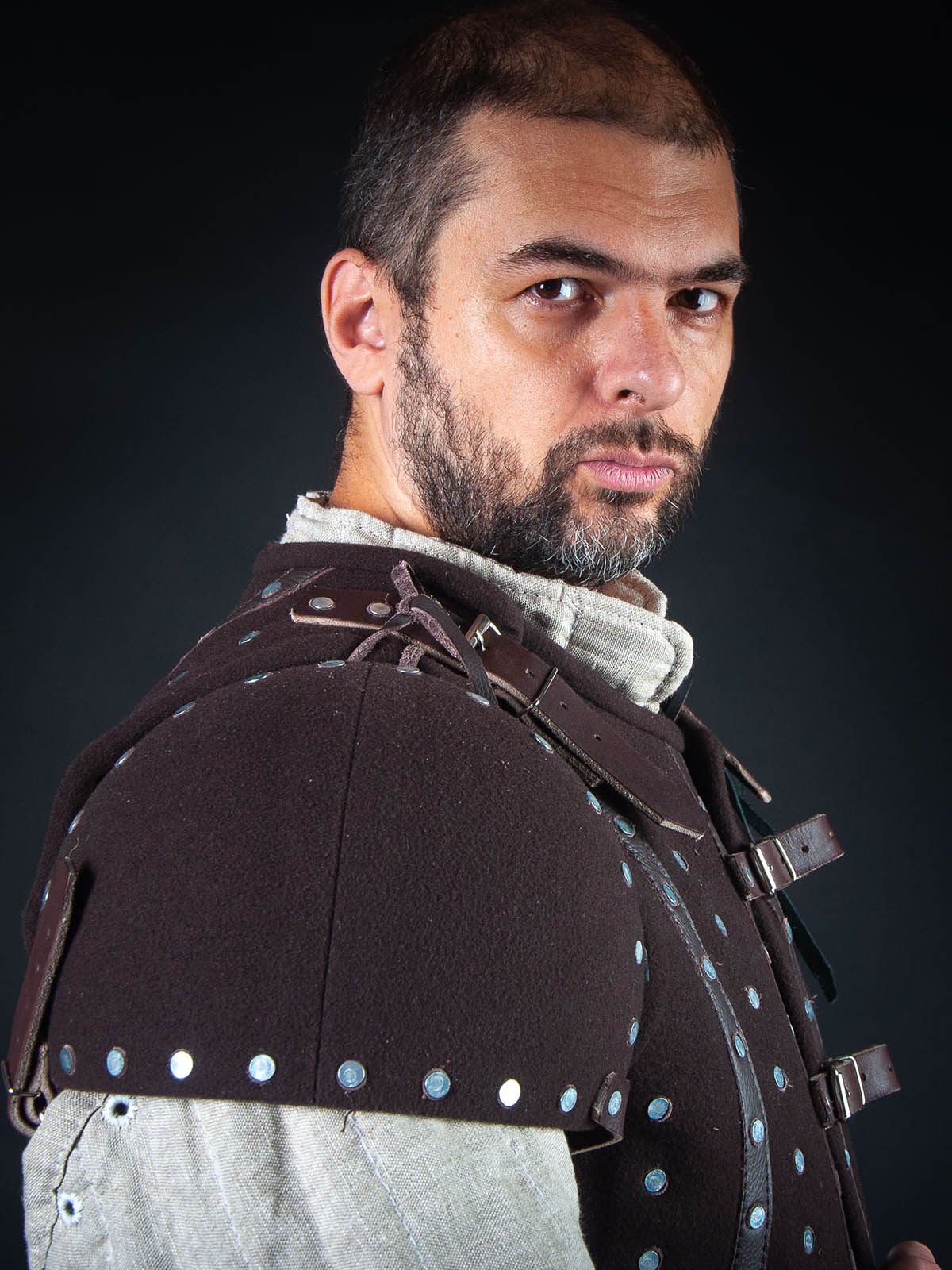 This brigandine is perfect for medieval or LARP events, but we strictly do not recommend using of it for fights.
Color and fittings may be chosen in options. Please see more models of plates' body protection in category "Brigandines".